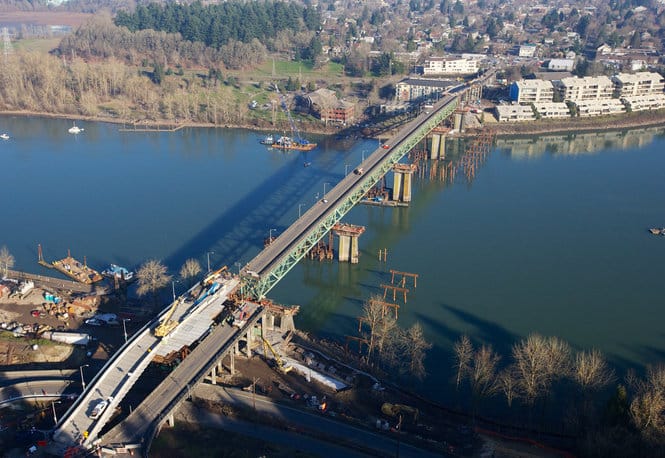 Two of our joint venture projects earned big awards during last month's Associated General Contractors of America (AGC) Convention in New Orleans.
The Sundt/Slayden Joint Venture's work on Sellwood Bridge in Portland, Oregon received the AGC's Construction Risk Partners Build America Award for best new highway and transportation project.
The Sundt-Rummel Joint Venture earned the Marvin M. Black Excellence in Partnering Award for its collaboration on the White Tanks Flood Retarding Structure (FRS) for the Flood Control District of Maricopa County.
The Sundt/Slayden team replaced the 1925 Sellwood Bridge with a 2,000-foot-long structure across the Willamette River. The project required leaving the existing bridge open, building a replacement next to the old bridge and then moving the new bridge into place. The shoofly method minimized bridge closures to avoid negatively affecting the thousands of drivers who use the bridge each day. It cut roadway closures to less than the 30 days called for in the contract, saved $5 million and took a year off the project schedule.
The new bridge has an open steel deck arch structure, 6-foot bicycle lanes and two 12-foot sidewalks. It also meets the latest seismic standards.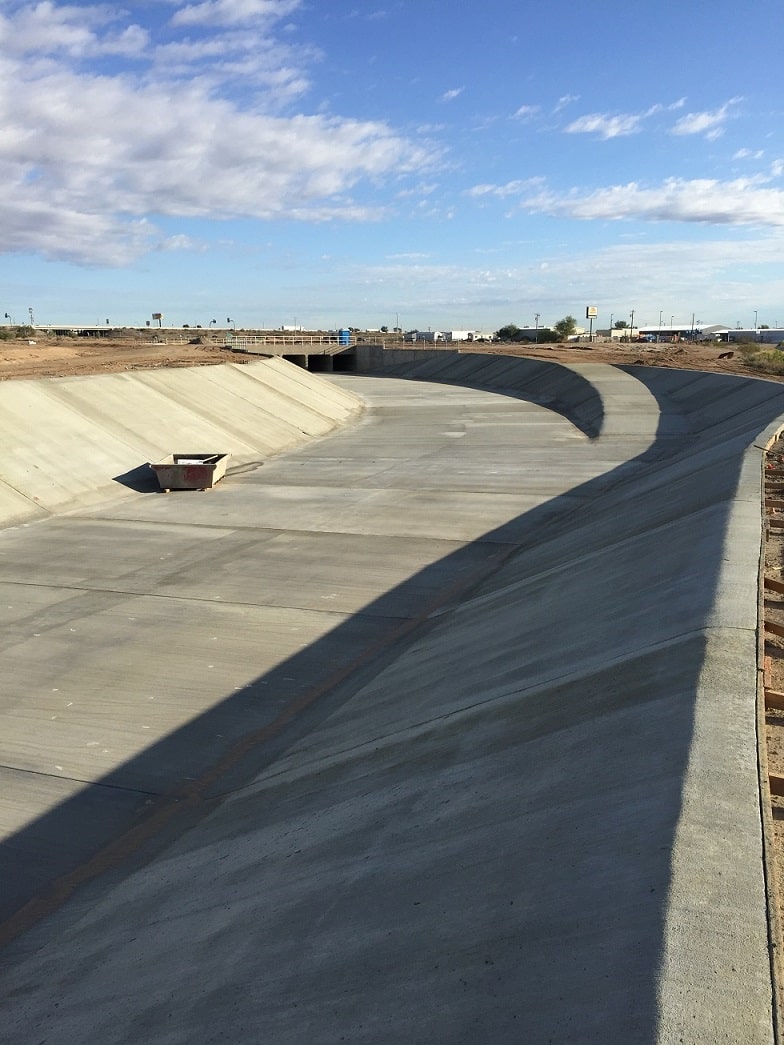 White Tanks FRS is a 1.3-mile-long, 20-foot high structure that provides flood protection to about 1,000 residential and commercial properties and agricultural land. The project was built using the Construction Manager at Risk (CMAR) method.
The Marvin M. Black Award is presented to construction projects that epitomize the principles of partnering. Contractors honored with the award stand out for their ability in signing a formal partnering charter, achieving a common goal, honoring all stakeholders, resolving conflict, improving communication on the project with all audiences and incorporating team-building activities.
We maintained the budget and avoided costly change orders by bringing in the joint venture during design and by partnering with outside agencies, including the Arizona Department of Water Resources and the National Resources Conservation Service, to write project specifications and work plans.