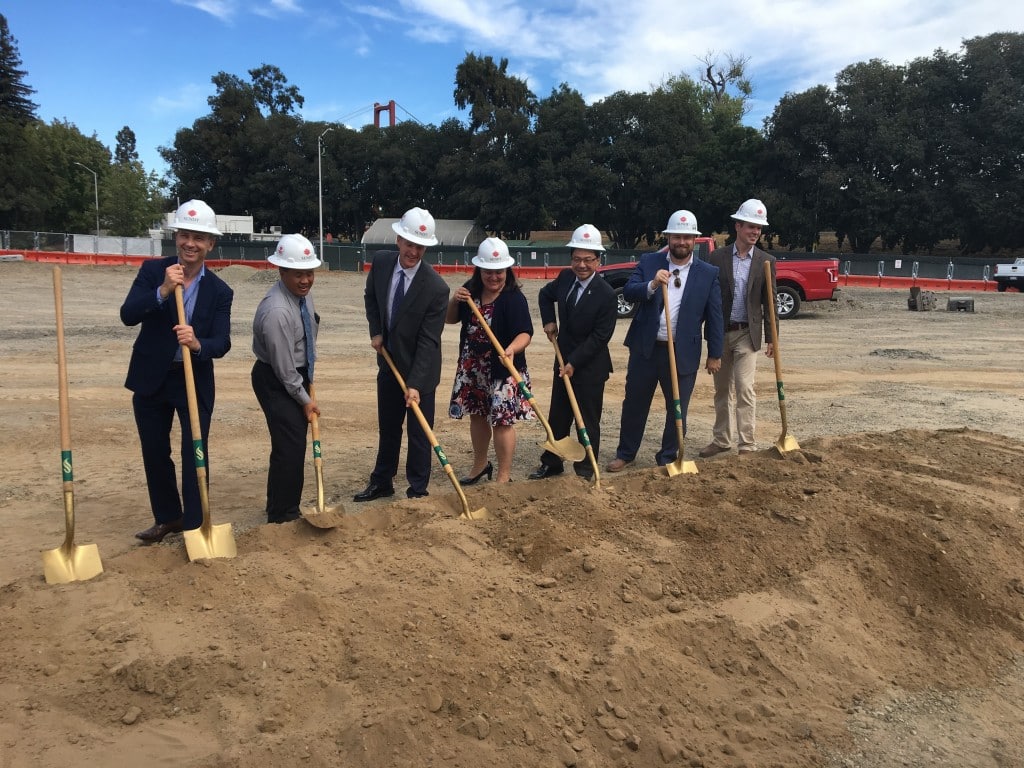 Faculty, students and community members gathered at California State University, Sacramento to celebrate the groundbreaking of the new Science Complex last month. The Design-Build project is a 96,000-square-foot, five-story facility that will centralize the College of Natural Sciences' Biology and Chemistry departments.
The building's design is intended to invite collaboration and interaction through clustered laboratory spaces and shared study spaces for students. The complex will have 30 glass-walled teaching and research labs; a 2,500-square-foot planetarium with 120 seats for full-dome, high-definition "sky shows;" and a retractable-roof observatory housing two telescopes.
The building is being constructed to meet U.S. Green Building LEED Gold® certification standards. Key sustainable features include a rooftop green terrace that will act as a mini-park to capture stormwater runoff and help insulate a section of the building, and outdoor benches and tables made from campus trees that were removed for a gas pipeline upgrade.
Sundt is scheduled to complete construction by fall 2019.