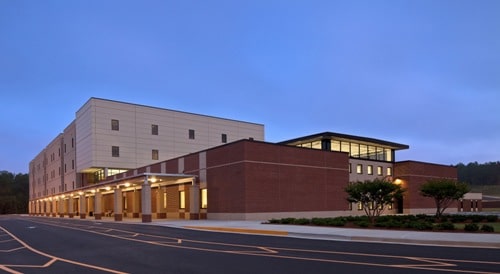 A Sundt joint venture team keeps going back to school in San Antonio.
Our team completed improvements at Lanier High in time for the school year in August and is finishing renovations and additions at Burbank High in January. The joint venture with Guido Brothers Construction also worked at Brackenridge High, where a project was completed in August 2014. All three are part of the San Antonio Independent School District.
The Burbank and Lanier K-12 construction projects include new gymnasiums and locker rooms, dance studios, JROTC classrooms and training facilities, culinary arts facilities, computer labs, college preparation centers, STEM and business labs and softball fields.
"These projects are important because the new facilities provide much-needed space and state-of-the-art equipment for career training during high school," said Sundt Project Manager Ben Martin. "The schools now have adequate space and equipment to properly train high school students in a variety of careers to prepare them upon graduation."
At Lanier, good budget and cost control allowed the team to upgrade the exterior from stucco to metal panels and buy culinary and auto equipment for the school district within the construction budget. Burbank's scope of work included six different design packages.
Working on active campuses added to the challenge. In addition to student traffic management, the team was providing solutions to keep campuses open while connecting to new utility services and dealing with often unmarked existing buried lines.