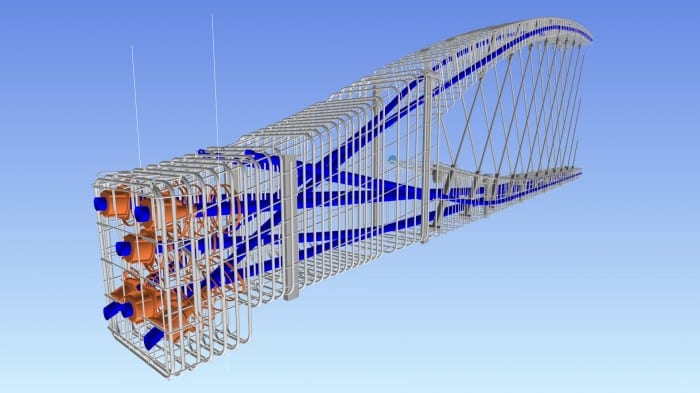 Building complex, difficult projects is one thing. Communicating plans for those projects so that owners can visualize and understand them ahead of time is its own challenge – particularly when it comes to heavy civil construction such as roads, bridges, rail and other infrastructure.  
Sundt is using building information modeling (BIM), a standard construction technology, in novel ways to solve this problem. By utilizing BIM as a communication tool during the proposal process, we have distinguished ourselves as an industry leader when it comes to innovation and creativity. The Sellwood Bridge project in Portland, Ore., is a great example of the innovative use of BIM in action.  
This brief video, created by Autodesk (makers of 3D design software for the engineering, design and construction industries), explains how Sundt is pushing the capabilities of BIM beyond its original purpose.