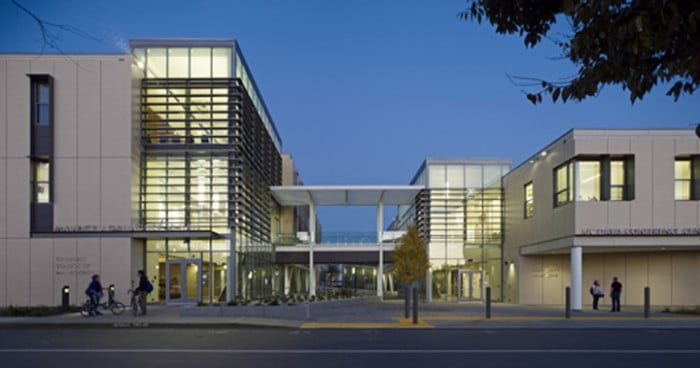 Even people who don't know much about construction can tell you the traditional way to build a project: Hire an architect to draw up the plans, solicit bids from contractors, then select the one with the lowest price. That method, called Design-Bid-Build, is still widely used, but it's no longer the only option out there – nor is it the best approach for many kinds of projects. 
Owners today have a number of approaches to choose from, such as Design-Build, Construction Manager at Risk, Lease-Leaseback and others. These alternate project delivery methods often foster greater creativity and collaboration between the architect, owner, contractor, and subcontractors, and they can result in bigger, better projects – built faster and for less money than was originally budgeted.
How? Alternate project delivery methods consider a number of factors, beyond price alone, during contractor selection – factors such as qualifications and experience. And whereas the traditional Design-Bid-Build process separates design and construction, alternate project delivery methods involve the contractor early in the project, often before design even begins. This way they can use their experience and specialized knowledge to help shape the project from its inception, rather than during construction – a costly process that can frustrate owners. Another advantage: Design-Build provides a single point of responsibility for the entire project, allowing the owner to deal with one entity rather than each one separately.
Sundt is a leader in the use of alternate project delivery methods, to the extent that we played an instrumental role in changing Arizona's procurement laws for public projects. Our CEO, Dave Crawford, was an active participant in the drafting, lobbying, education and passage of House Bill 2340, the legislation permitting alternative project delivery methods for public construction in the state of Arizona. Passage of this bill was effective August 15, 2000, enabling public owners to determine the best delivery method to achieve their quality, value and schedule objectives. Dave is also past president of the Design-Build Institute of America.