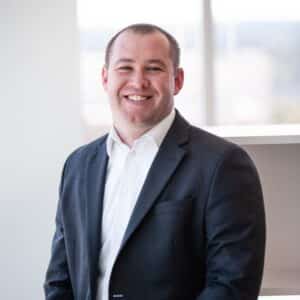 From his early fascination with bridges to his experience building large-scale, multi-phase transportation projects across the Southeast and Southwest, Ryan Holloway knows both the technical side and human side of successful infrastructure projects. As a Project Director for Sundt's Transportation Group, Ryan brings a wealth of knowledge on design-build methods to our Texas region—which is tracking more than $8 billion in alternative project delivery method (APDM) work over the next five years. This week, Ryan shared a bit on his background and Sundt's larger transportation outlook as more projects get under way in the Lone Star State.
How long have you worked in construction, and what brought you to Sundt?
I've been in the industry for 15 years. The main factor that brought me to Sundt was the people: my existing relationships with some key people here and Sundt's reputation in general. I grew up in Arizona, and from the start of my career Sundt was on the shortlist of builders I knew I'd want to work for. Also, I've always had a passion for heavy civil work, especially bridge building. That was a big draw for me—Sundt's diverse experience across heavy civil markets.
Why are alternative project delivery methods (APDM) starting to gain traction in heavy civil?
Design-build differs widely from state to state, but the bottom line is that collaboration is key. I've been working exclusively on APDM projects for the past 10 years, primarily design-build projects in Arizona, Texas, Florida, Virginia, and the Carolinas. I've worked with a lot of owners, and I've seen different ways that alternative delivery can be used.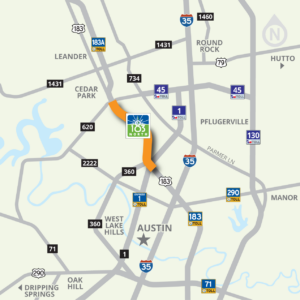 In time, you start to see a difference in the environments where teamwork and communication are valued over rigidity—it's often the difference between a project team finding the most innovative solution or just repeating the status quo. And, as we see more projects coming out of new infrastructure bills, public owners like TxDOT really value the speed that APDM affords. When you have a strict timeline or certain project constraints, that level of speed and trust make a huge difference.
What strengths does Sundt's Transportation Group bring to a major market like Texas?
As more owners have started embracing APDM, I think Sundt has stayed at the leading edge of CMAR and design-build delivery across this region. More importantly, culture-wise we have a client-first mentality. It's built into our purpose as a company that we prosper when our clients and communities prosper. So, while it's definitely a competitive market, we stand out in important ways. We've had clients describe working with us as a breath of fresh air. That feedback affirms why we operate the way we do.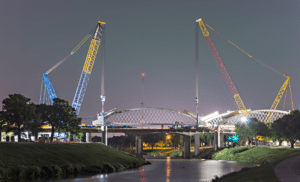 Another strength is our diversification; we excel in difficult and complex construction, and we're geared up and ready to build whatever projects come out across the state. We're working on highway projects such as the 183 North Mobility project in Austin, and we recently submitted on the I-35 project in Dallas. Sundt also has experience in flood control, light rail, bridges, and aviation, and we're equipped to build these kinds of projects from Dallas-Ft. Worth to Houston to San Antonio to El Paso.
What do you attribute to your success in your role here as a Project Director?    
Part of it is realizing, while construction is a tough industry and a big industry, it's still a relationship-based industry. I can't tell you how many times I've worked with the same people I'd been teammates with on past projects, whether on the East Coast or West Coast. How you treated that person, and how they treated you—you don't forget those things. Building relationships based on trust is so important. Also, I think having a family has made me grow as a person and as a professional. My wife and I have two boys, and being a dad has really put things in perspective. I'm an employee-owner of Sundt, but at the end of the day my family is who I'm working for.