As a Senior Virtual Construction Engineer at Sundt, Eric has been bringing technology into our office and field activities for the last 12 years. He began his career in construction 13 years ago while obtaining his degree in Design Studies with an Emphasis in Digital Visualization from Arizona State University. He is 32 now, but as a child he remembers his father, a project manager for a large general contractor, introducing him to the problem-solving nature of the construction industry and teaching him about a legacy one leaves with their life's work. Recently named a Top Young Professional by Engineering News Record (ENR) Southwest, Eric spoke with us about his role with Sundt and the unique opportunities for innovative people within our industry.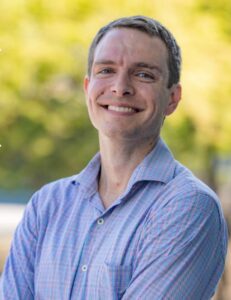 Eric, first of all, congrats on being named a Top Young Professional. So, you've been with Sundt over 12 years now. What's been your proudest achievement thus far?
Thanks! It's a huge honor. To answer your question, I'd say being a finalist for the AGC Innovation Award. It was the first AGC award of its kind. There were lots of applicants, and a group of industry peers narrowed it down to just three finalists. Also, a lot of the technologies and processes I work with aren't standardized or normalized in the industry. So, it was a great moment to be able to put forth the idea of the Construction Toolkit (CTK), and then to prove the value associated with it. But then to have industry peers who have been in construction much longer than I have say, "That's a good idea and has real potential" made it that much more meaningful. A co-worker and I spent five years on developing the CTK here at Sundt, so it was surreal to see it come to fruition.
How have you seen construction change in the last decade? And how do you think it will change in the next decade?  
Owners are no longer willing to accept things the way they used to be. In other words, clients are now asking us about our project management software, our analytics, our innovations in safety, and so on. When I started in the industry, there was always the "how are you going to build it?" aspect but less interest in the tech side.
Also, mobile technology has really taken off. I still remember when our former CEO Doug Pruitt sent his first email from an iPhone and it had the "Sent from my iPhone" signature. It was a big turning point here to normalize the use of mobile technology for work; all of our employees wondered when they'd have access to a mobile device. As technology made its way into people's pockets, things changed rapidly; people realized, 'Oh, now we can have drawings on mobile devices, we can do our work from anywhere, etc.' And with that, the expectations have changed. I think we're still figuring out the full potential of mobile technology in this field.
For the next decade, I think in a broad sense, technology will just continue to enable people—further automating menial tasks and letting our skilled professionals spend more time on what they're passionate about. Because that's why they're here, you know? People in our field want to build amazing things. The more freed up they are from the "paper monster" or redundant, unskilled work, the more empowered they'll be to do that.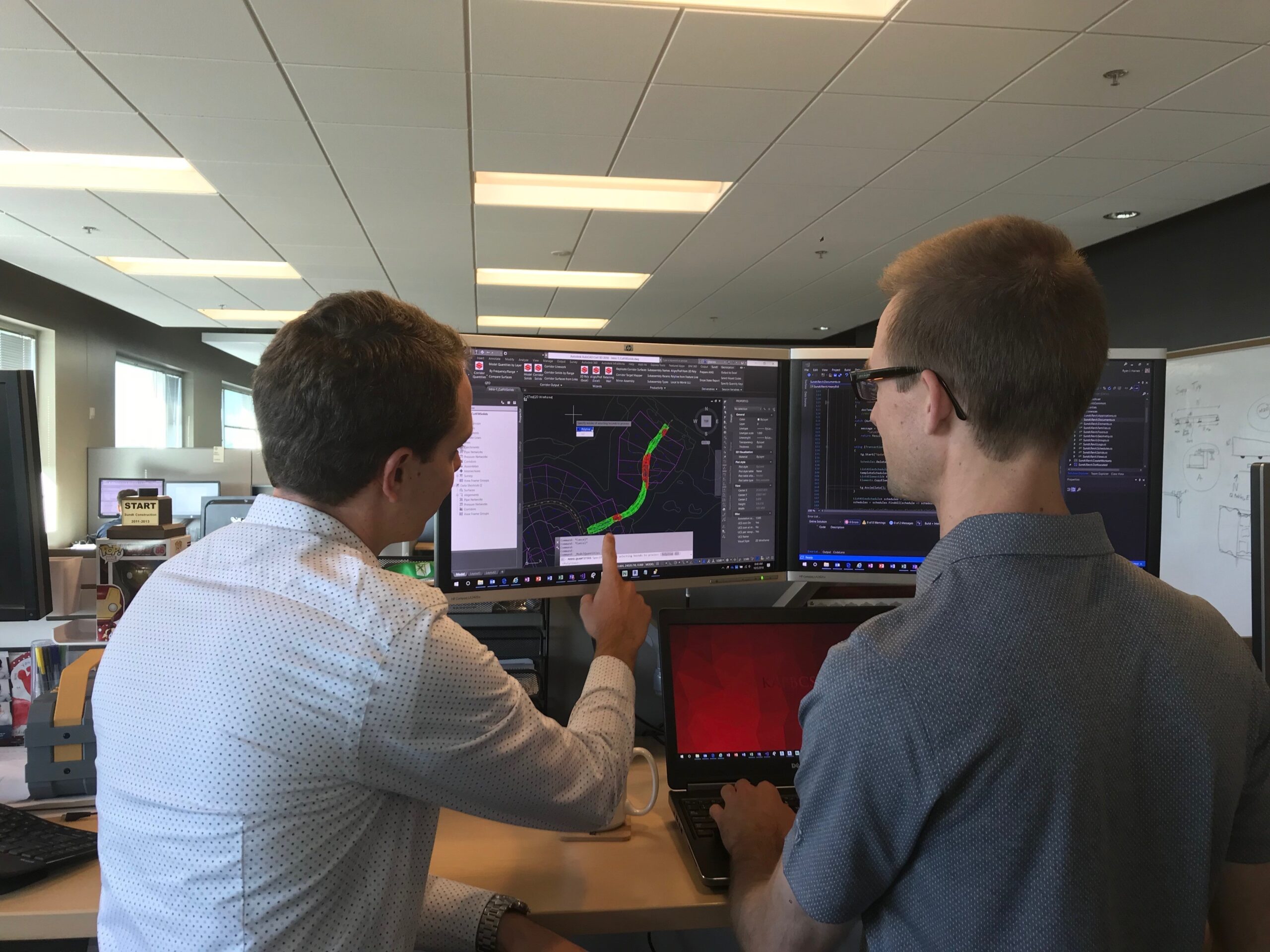 The technology you work with is pretty cool—drones and VR and 4D modeling and the like. This is already attracting the next generation of construction professionals. I mean, it's like a Michael Bay movie. And people want to star in it. But how do you get industry veterans excited about adopting new tools or new processes?
The key is demonstrating their value, that they solve challenges. For example, the first time I was out using a robotic total station in conjunction with a 3D model we made, the project superintendent basically said, "Sure, kid, go do whatever you're doing. Just don't mess anything up." When a quality issue came up with a subcontractor later in the project, and we needed to retrace what happened, my inspection ended up saving us about $15,000 worth of rework. Suddenly, the perception changed from "There's this guy buzzing around out here with some gadget" to "Oh wow, this stuff is bullet-proof when it hits the jobsite; we need this in the field." So, when those new tools can make a process easier, provide value, and solve challenges—and leaders realize this—everyone gets excited to try something new.
Let's revisit the recruiting aspect, since you do a good deal of guest lecturing and serving as an ambassador of sorts for this field. What piece of advice would you give to young people (especially those interested in STEM fields) who are considering a career in construction?
You know, we had this app competition for our interns recently, and they got the chance to create a new tool or process for their project teams and win prize money for the best idea. Several of them had success with creating a solution that saved their project time and money, and their supervisors ended up assigning them more processes to improve. I think this speaks to the larger state of our industry: Construction is ripe for innovation. Our industry has a lot of inefficiencies, and these create some of the biggest opportunities to solve for challenges using technology and innovation.
On top of that, every project we do is unique. If you want a job where you can show up and potentially face a new challenge every day, this is the field for you. We work with people, we work with product, we work with process, we work with both public and private sectors. It's always changing. And right now, we're at a unique moment; the amount of investment going into construction technology by secondary industries is just staggering. Processes and tools, as well as client needs, are evolving quickly. So, meeting that demand for innovation is a huge reason to enter this field, and the way we respond as a company will be a big part of our legacy.