"What'd you do this summer?" is a question every student answers as school starts across the country. Not only did Sundt interns work on real construction sites developing real skills, they can also boast that they built construction apps that will save real time and real money.
For the Sundt Office 365 App Competition, each of our interns was asked: how can you improve a process, not just do the process? By identifying ways to automate processes, each one left their respective projects better off than they found them. They had only one month to complete the task, but these students rose to the challenge.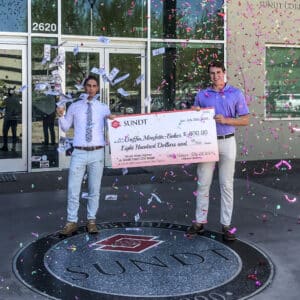 "These young people blew the judges away with their creativity, insights, use of technology, and adoption rates of their solutions," said Sundt Continuous Improvement Manager Dominic Daughtrey, who helped facilitate the competition. "The 2019 intern class will inherit this industry one day, and starting them out with creative autonomy, an opportunity for mastery, and a purpose behind their work is one of the most powerful impacts we can have on construction. I'm humbled to be a part of it."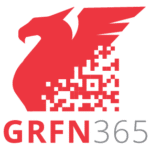 We spoke with Ananya Chada, Sundt's Building Group grand winner, about her solution to the weekly work plan. After sitting in on a few meetings, she realized how much information was discussed and documented, but sometimes didn't translate to action. "I was trying to see where we could make the process better," said Ananya, "and I thought this app would be a great way to make use of the technology for our daily activities and daily planning." By utilizing a PowerBI dashboard, she was able to create a clearer picture of action items and responsibilities, while also streamlining the data-entry process.
The overall winner was Griffin Monfette-Baker, who completed his internship with Sundt's Industrial Group. Griffin's app submission automates the tool commissioning process on site, which before was a paper/spreadsheet-based task that took several hours per week. Data on tools like hammer drills or band saws (checkout, damage, corrective actions, etc.) is now collected directly on the user's mobile device, pushed through Forms/Flows to a SharePoint site, and then visualized on PowerBI. From start to finish, Griffin spent about 10 hours on the submission, most of which was mapping out the process and talking to the experts who have done it manually. Now, collecting the data digitally automates reporting and enables historic tracking to identify trending issues, while saving several hours of work each week.
When asked about the Sundt internship experience and the competition, Griffin said, "It was creative for Sundt to give us this opportunity. When I came down here to start my internship, I thought I would be doing just the regular, assigned tasks. This was a creative process that I was a part of, and I'm glad I got this opportunity." Congrats to Griffin and all of our 2019 interns!