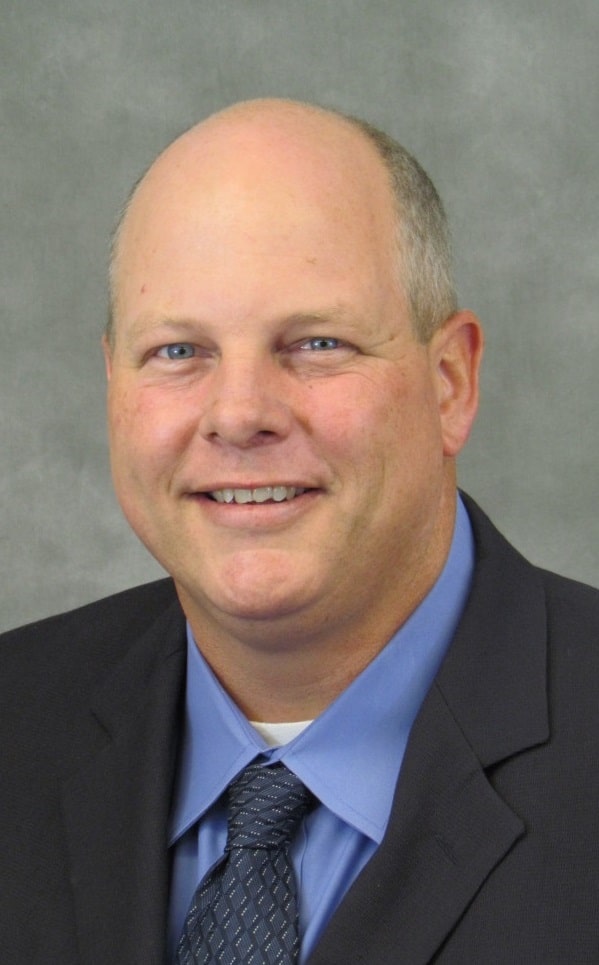 Sundt Regional Vice President Todd Calder is a lifelong Texan who is based at our San Antonio office. The son of a builder, Todd has been in construction 24 years, including the past three and a half with Sundt.
The Texas A&M graduate has worked on projects that have reached values as high as $750 million.
How busy is our Building Group in San Antonio? 
It's no lie, we are a bit on the busy side, but we are always looking for our next challenge. Our Texas Building Group team is wrapping up the VIA – Stone Oak Park and Ride, in full demolition phase of the CPS Energy Headquarters Project, completing shoring, retention and excavation on the Canopy Hilton River Walk and just beginning foundations on the Comal County Jail and Sheriff's Office.
What is it about Sundt that's helping us win so much work in the Alamo City?
The answer is always hard work, grit and having the best people, right? But in addition, Sundt's Texas team has been headquartered in San Antonio for approximately eight years, and you have to give credit to the team that laid the foundation. Our recent success is due to Sundt's culture and specifically, this office. There is a great synergy and enthusiasm throughout all aspects of our business development, preconstruction, administrative and operations teams, and I think our clients can feel it, too. We like what we do and the challenges that come with it, and we enjoy doing it together as a team. And last but not least, the people and capabilities of our Sundt Concrete partners has proved to be a real value added to our clients.
Could you tell us a little about your family's foundation?
I am the president of The Judy Calder Foundation, a charitable foundation with a primary focus on benefiting animals and equine-related causes. My aunt Judy loved animals, and at her peak, had a herd of about 50 Arabian Horses. She and my uncle left a good portion of their estate to the remaining horses, seven of which we still care for on our ranch north of San Antonio. We just gave our first wave of grants out this last year, which included an endowed veterinary scholarship at Texas A&M University, a grant to assist in emergency veterinary services for events like Hurricane Harvey, and many other, local animal-related charities. The foundation is a wonderful reflection of my aunt's love of animals and allows us to actively enhance local causes that she would have been passionate about.
What are your favorite things to do away from work?
There was a time when I would have said golf but I hardly play anymore. Most of my focus over the last few years has been around my family, especially my very active younger kids, and renovating our family ranch house where we live. It was constructed in 1835, which actually pre-dates The Republic of Texas (yes to all of you non-Texans, we still reference our life before statehood), and has been a bear of a project, but a very satisfying one just the same.
Where do you most enjoy traveling?
I love the mountains, and any chance to take the family skiing. We have been to Colorado, New Mexico and Utah over the last few years, and my kids are as hooked as I was when I was their age.
Which book or movie inspires you?
I do not do nearly enough reading, but the last author I read with any commitment was Dan Brown. As for TV/movies, we are finally seeing the light at the end of the tunnel that may allow us to give up animated features and start enjoying movies again.