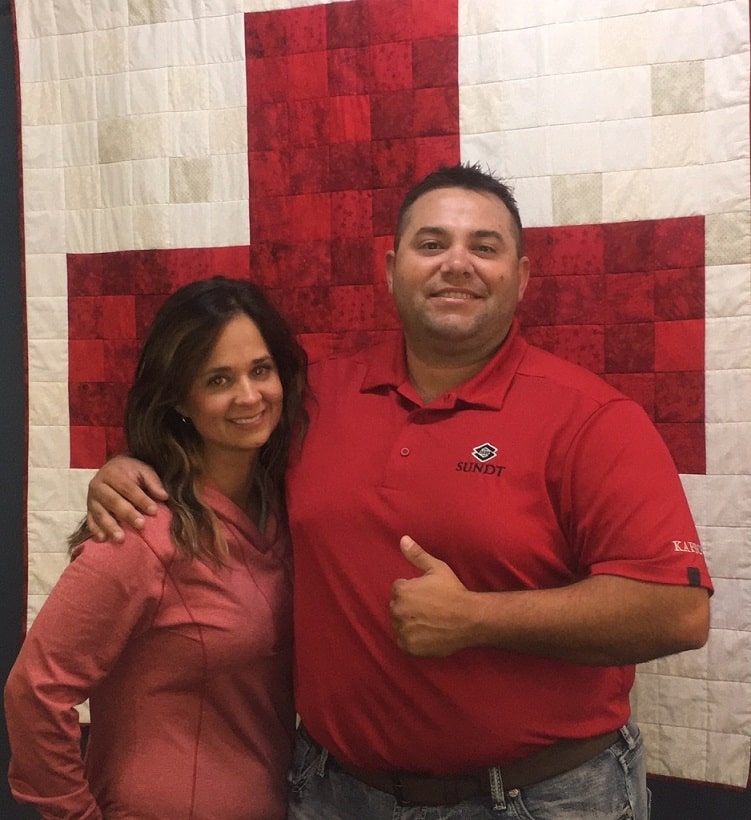 In response to destruction caused by Hurricane Harvey across eastern and southern Texas, Sundt Construction is donating $75,000 to be divided among Red Cross chapters in Corpus Christi, Houston and San Antonio.
The support will go toward shelter, food, water and clothing for those forced out of their homes by this epic storm. Sundt Field Superintendent Frank Islas made the $25,000 check presentation to the Houston Red Cross on Friday. The other two checks will be delivered next week.
Texas is home to hundreds of our employee-owners. We have offices in El Paso, Fort Worth, Irving and San Antonio.
Harvey made landfall on Aug. 25 near Rockport, Texas as a Category 4 hurricane with winds of 130 mph. Impacted areas measured rainfall totals that ranged from 20 inches to 50 inches. The resulting floods inundated hundreds of thousands of homes, displaced more than 30,000 people, and prompted more than 17,000 rescues. Seventy people in the U.S. were killed by the storm.
Three of our employee-owners from a transportation project in Corsicana took a fishing boat to the Beaumont area last week and rescued five people from flooded homes.