After 19 years in the industry, Industrial Group Preconstruction Manager Andre Castaneda played an integral role in expanding Sundt's reach to a new market on the East Coast. He's honed his expertise in multiple industrial sectors, such as water/wastewater, and discusses how working with Sundt has brought him newfound career growth and opportunity.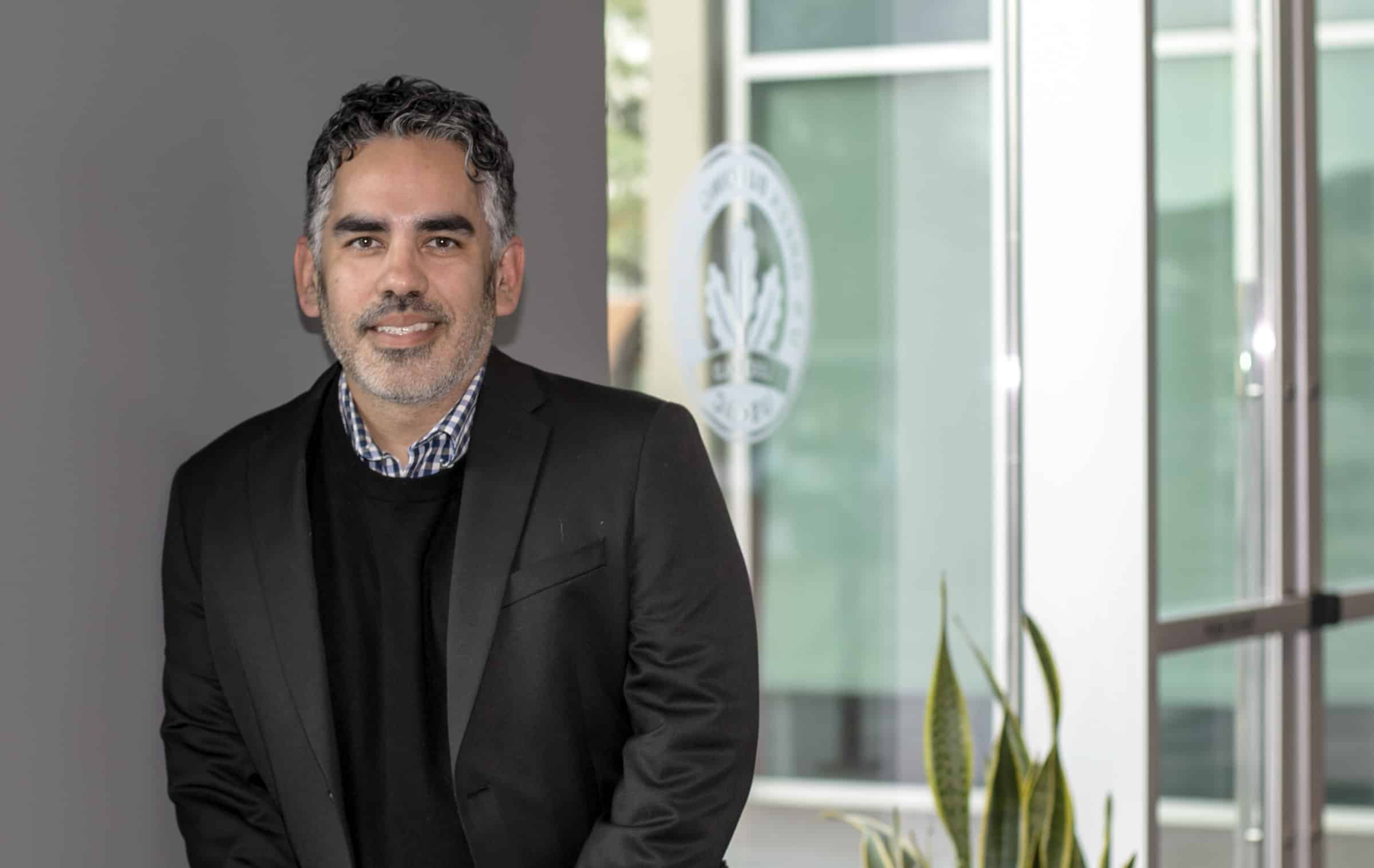 Tell us about your career journey and how you landed with Sundt.
I'm an Arizona native, but my family and I relocated to Charlotte, North Carolina a few years ago to help start up Sundt's Charlotte office. I graduated from Arizona State University with a degree in construction management and worked in the field for eight years as a field and project engineer. When I moved over to Sundt 11 years ago, I joined preconstruction for our Industrial Group and have been here ever since. Sundt also supported me when I got a master's in business administration, which was a great opportunity.
What was it like to be part of the team who started our Charlotte office?
It was an awesome opportunity to be part of a small team beginning a Sundt office in a completely new geography for our business. One of the best parts was bringing new employee-owners on board and expressing to them how much I enjoy working for Sundt and what amazing opportunities and benefits exist here. It's almost as if we were able to act as a new startup company, but with 130 years of Sundt history and legacy behind us. The Charlotte team has really embraced Sundt culture and way of building; everyone has each other's back and is a true team player.
In what area is your specific expertise?
I've been lucky to gain expertise in different sectors. I got my start in water/wastewater and was able to work on treatment plants for our confidential clients in Arizona when I first began with Sundt. Since our office expansion into Charlotte, it's opened a whole new world of growth for me. I've now worked in forest industries, chemical processing, power/battery storage—the list goes on. I'm constantly learning new skills, and I'm grateful we have the opportunity to expand Sundt's portfolio of construction projects as well.
I learned you're the first board member of the Sundt Foundation in Charlotte! How has that experience been in a new office?
It's wonderful to be the first board member of the Sundt Foundation in this region. I decided it was right for me to take on the role because my family and I were completely new to the Charlotte area. We wanted to dive in and learn about the community around us and understand what needs the nonprofits have. We've been able to connect with some incredible organizations, and not only donate via Sundt Foundation grants, but with our time. Because we're a close-knit team in the office, our employee-owners are dedicated to creating an impact in the community.
What has made you stick with Sundt for the last 11 years?
I see myself at Sundt for the long haul because of how our employee-owners are constantly given opportunities for continued growth. I was able to help in expanding our reach to an entirely new geography and market, and I don't take that experience for granted. Along with that, our training programs, such as the LEAP, START and tuition reimbursement make a difference for our employee-owners. After being here for 11 years, it's difficult to imagine leaving the company because I know the opportunities won't be as readily available.
What advice would you offer for a new generation entering the industry?
When I first began my career journey, I had solid mentors who I could turn to. My advice to young professionals would be to find a person you trust, either within or outside of the company you work for and go out of your way to learn from them. Ask questions and hone a relationship with them. I was definitely more of an introvert when I was younger, so having a mentor to turn to and improve my confidence pushed me outside of my comfort zone. At Sundt, Senior Vice Presidents Chad Buck and Alex Charland are the mentors who have consistently supported me.
If you were inspired by Andre's career journey, click here to learn more about how Sundt can help you grow.