It takes visionary thinking to renovate a historic structure the size of the Tucson Convention Center (TCC), which boasts 233,000 square feet of meeting and event space. Doing this over the course of a pandemic, battling labor and supply chain shortages, takes an enormous amount of grit as well. Project Manager Mike Miller and his team have both, and they've never seen failure as an option. For TCC, a major economic engine and cultural hub for Downtown Tucson, the show must go on.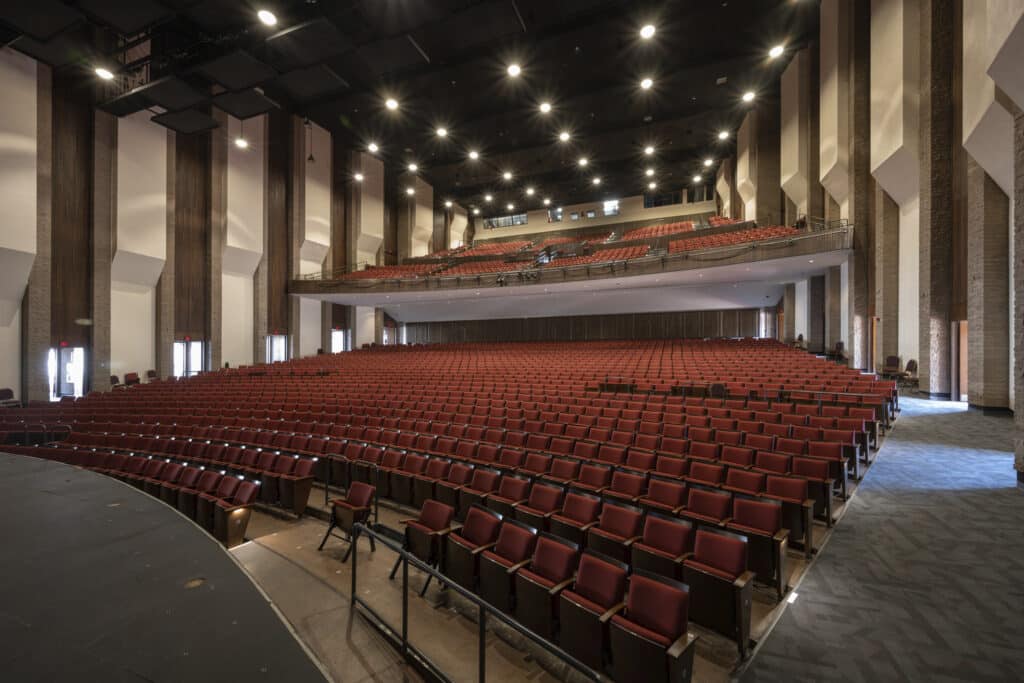 Since the fall of 2019, Sundt and joint-venture partner Concord General Contracting have been working together to complete $65 million of capital improvements to the TCC, and are now finishing the last three of 11 major upgrades. These have included updating the Leo Rich Theatre and Tucson Music Hall, renovating the main ballroom and south exhibition hall, and adding breakout meeting rooms, restrooms and a new lobby. Sundt+Concord has also added over 900 parking spaces via two new parking garages, along with major tech upgrades to the 50-year-old building to support in-person, virtual or hybrid events.
Upgrading Convention Space During Unconventional Times
Things have come full circle for a project spanning the last two and half years. Vacant venues in 2020 allowed for expedited construction progress, some of which was counteracted later by spiking Covid cases in Pima County and labor disruptions that followed. Now supply chain issues have taken center stage just as bookings are filling back up. Still, over the past year, the JV team managed to turn over major portions ahead of schedule, including the new parking garage on Church Avenue.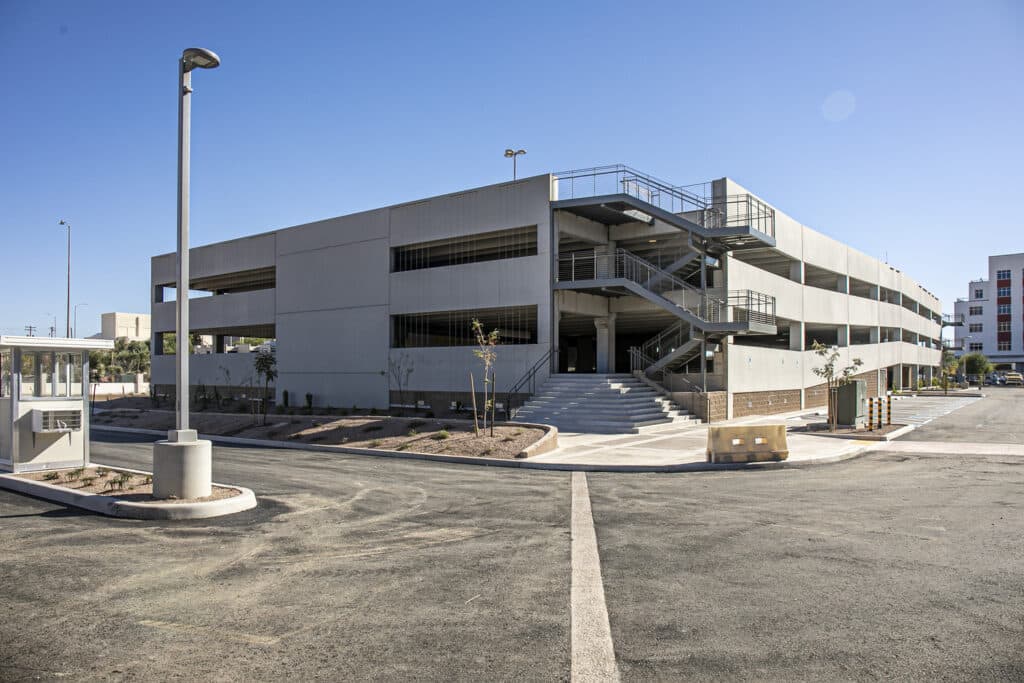 Shipping delays and escalated costs, now a part of daily life, presented the team yet another challenge that forced them to think outside of the box. "We're used to Lean building techniques, which call for just-in-time delivery of supplies," said Project Manager Mike Miller. "But as we got further into the project, we changed to a first-available basis and started storing things on site—especially electronics. Pretty much anything that has a microchip is now on backorder for several weeks, if not months."
Upgrading TCC's capacity to host larger and more digitally demanding events relies on the availability of new technology. This includes anything from LED chandeliers to screens, to the backbone infrastructure needed for bigger tech and Wi-Fi upgrades. "Think about an event like the Tucson Gem and Mineral Show, which hosts about 65,000 people," said Mike, "and the point-of-sale bandwidth needed for all of those digital transactions. There's no room for lagging Wi-Fi at these kinds of events."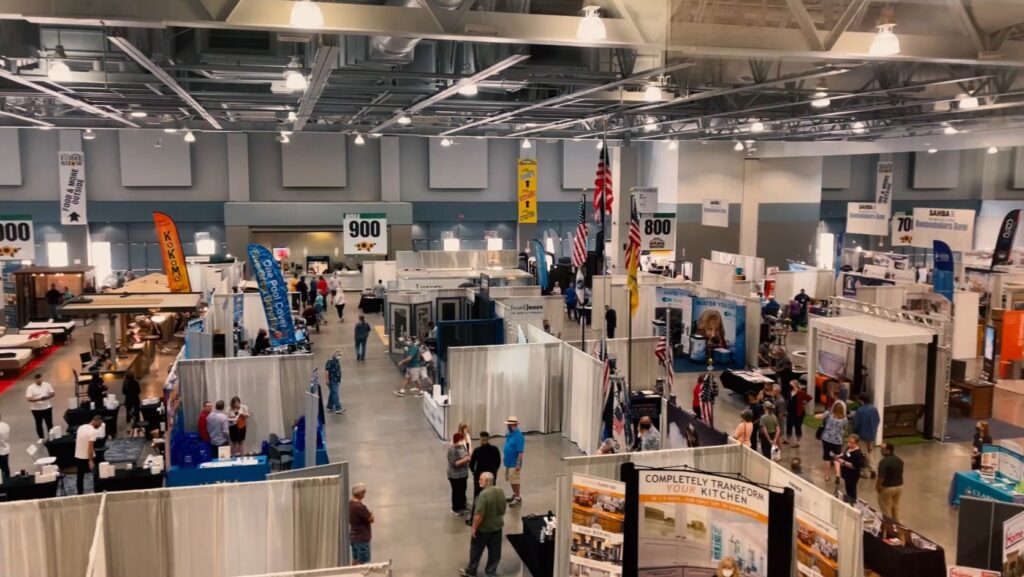 However, when it came time to upgrade the TCC's Wi-Fi, the hardware was still unavailable due to supply shortages. The team had to come up with a new plan. "We worked closely with our electricians and low-voltage guys, and they repurposed other access points throughout the facility to make a temporary solution. This is able to handle the load until a new system installed."
Flexibility as a Builder, Coordination as a Neighbor
To provide the most value from the TCC's capital improvements, our work needed to serve and connect a diverse group of stakeholders from project start to finish. This dynamic began in the early stages, including outreach meetings with members of the Barrio Viejo community next door, addressing parking concerns. It continued throughout the pandemic, with meeting spaces being repurposed as vaccination sites. Now, with events booking back up even more than pre-pandemic levels, the TCC is better equipped to drive visitorship downtown and fuel a comeback for local businesses.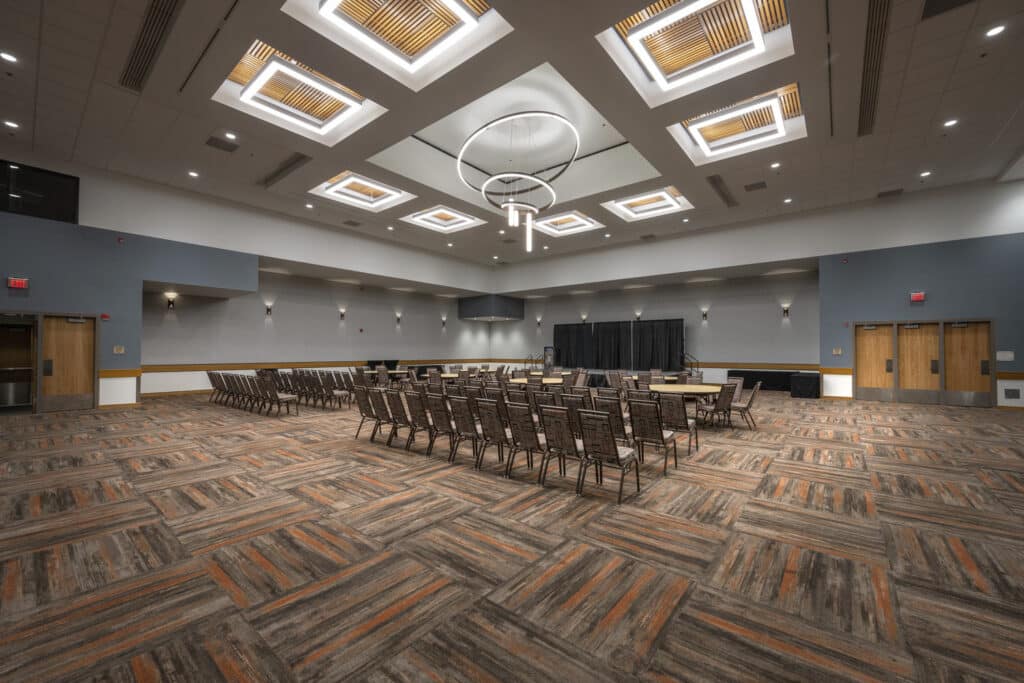 "Being a good builder and a good neighbor has taken on different forms since we started," said Mike. Now the Sundt+Concord team is getting creative in working around a very full event schedule to wrap up certain scopes as the project reaches its final few months. "There are dates like we had last month, where Kevin Hart sold out the music hall, there was hockey in the arena, a home show in the south exhibition hall, and then a gala in the ballroom—we're talking thousands of people on site."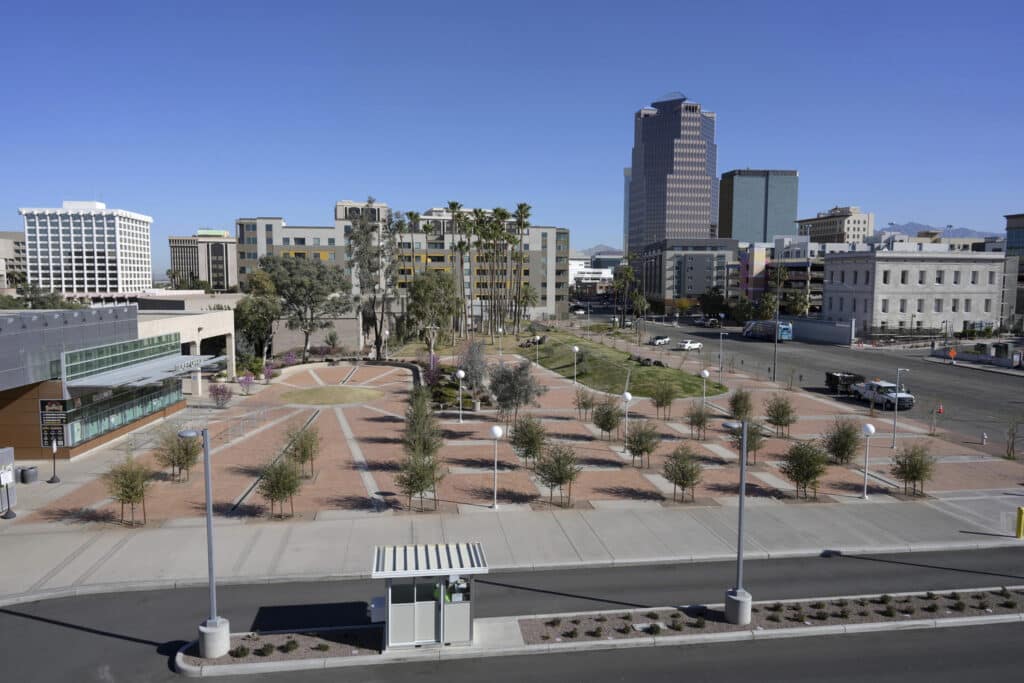 Coordinating with all of the relevant parties can be complicated. However, the greater impact of a revitalized TCC can be put into simple terms. "There's a ripple effect through all of Downtown. People are returning to see shows, go shopping, get dinner and drinks, book hotels—the TCC is at the center of all of that," said Mike. "To contribute to that comeback for our community, that's at the core of our business. It's the reason we build."