As communities grow across North Texas, new parks, schools, courthouses, and other vital social infrastructure are being planned. Owners here have traditionally relied on the design-bid-build or "hard bid" model, or a competitive sealed proposal (CSP). Design-bid-build is tried and true for many city governments because, among other factors, it promises the lowest initial price. However, alternative delivery methods like construction manager at-risk (CMAR) are gaining ground due to some major advantages.
Sundt completed the Beacon Recreation Center for the City of Arlington earlier this fall. Beyond its success as a dynamic, do-it-all space that promotes public well-being, the project serves as a case study for the benefits CMAR can offer when done the right way. These include: a collaborative process that leads to a more efficient and constructible design, a higher-quality outcome, and a greater overall value for the owner and the community they serve.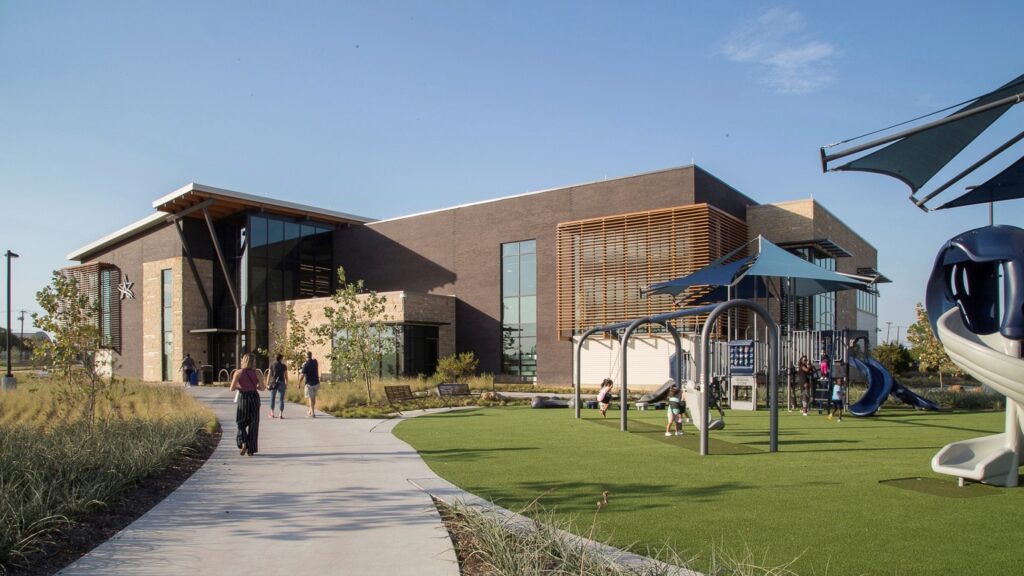 The Power of Dialogue: Fixing Issues in Preconstruction instead of Construction
As its name suggests, design-bid-build separates the designer from the builder, who doesn't enter the picture until after the design phase is complete. Then the general contractor is selected, as are their subcontractors, based solely on the lowest bid. At first glance, this option is the most attractive to city leaders and taxpayers; it guarantees the lowest starting price possible. For some projects, this may be the ideal fit.
For others, the risk of miscommunication and the contract's adversarial nature can lead to change orders and delays down the road. These have a way of canceling out that low initial price. The classic example is a builder receiving drawings that show a water fountain but no pipes connecting it. If the contractor bills for only the water fountain, then of course, it will be cheaper up front. As long as the problem remains on paper, though, it will become a problem on the jobsite. Somewhere along the line, you'll need to add plumbing. This means a change order will need to be added, and that costs time and money.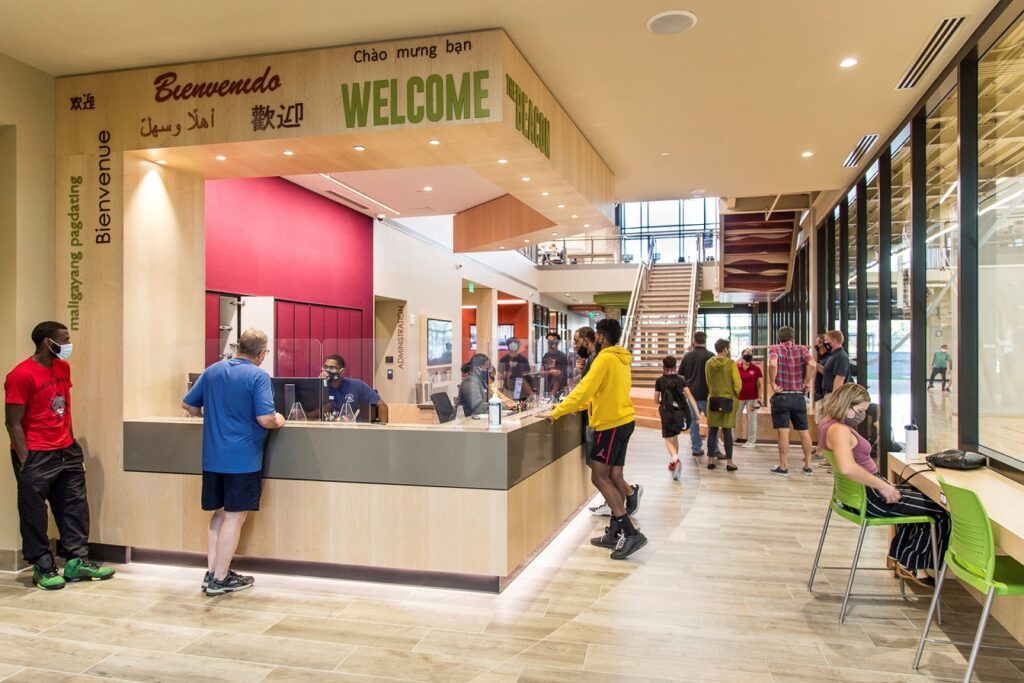 Using a CMAR delivery, the builder and architect are working together with the owner from day one. The contractor and subcontractors are selected based on qualifications. Also, by setting a Guaranteed Maximum Price (GMP), the contractor takes on the financial risk of the project, and any savings that come up during construction go back to the owner, rather than the contractor. Not every client realizes the full weight of these benefits, especially if they have limited experience with alternative delivery methods.
"The perception might be that CMAR is just more expensive," said Sundt Preconstruction Project Manager Mark Debenport. "In reality, you get a team of experienced people working toward the owner's goals. You get a more predictable outcome between what you think the design will cost and what it actually costs, as well as the schedule impacts of certain decisions." According to Mark, the City of Arlington got more "bang for their buck" with the Beacon as a CMAR project. "Not only was their GMP in budget, but they could anticipate things down the road that would have burnt up their reserves. They were able to save that money and spend it on better things."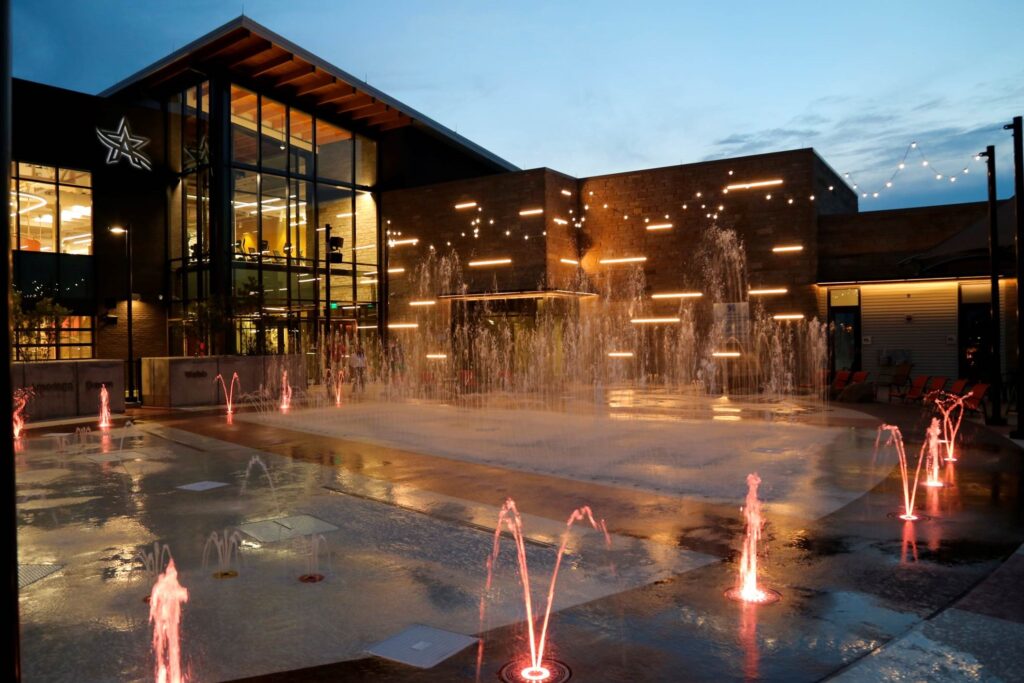 The Right Tool in the Right Hands
Does all of this mean simply opting for CMAR will yield better results? No. "It's a very effective tool, but it's still just a tool, and it can be used for good or bad," said Mick Massey, Senior Associate of BRS Architecture. With nearly three decades of experience in municipal government, first on the owner side and then as BRS Architecture's Texas Regional Director, Mick has seen his share of alternative-delivery projects. "The city needs the right criteria to select a builder on qualifications. And then it all comes down to attitude. If the contractor, architect, and owner all want the same thing, you'll have a good result. Here, you could tell that Sundt had the owner's best interest in mind."
Having the right team set the Beacon up for success; now, the outcomes are speaking for themselves. At just under 34,000 square feet, the facility is packed with features, and the sum feels much greater than the parts. From the running track's stair-climber feature that gives users an added challenge, to the "jewel box" windows of the weight room overlooking Webb Community Park, to the skatepark outside which Sundt turned over ahead of schedule, people are already "using the heck out of this place," according to Mick. "And that's the goal."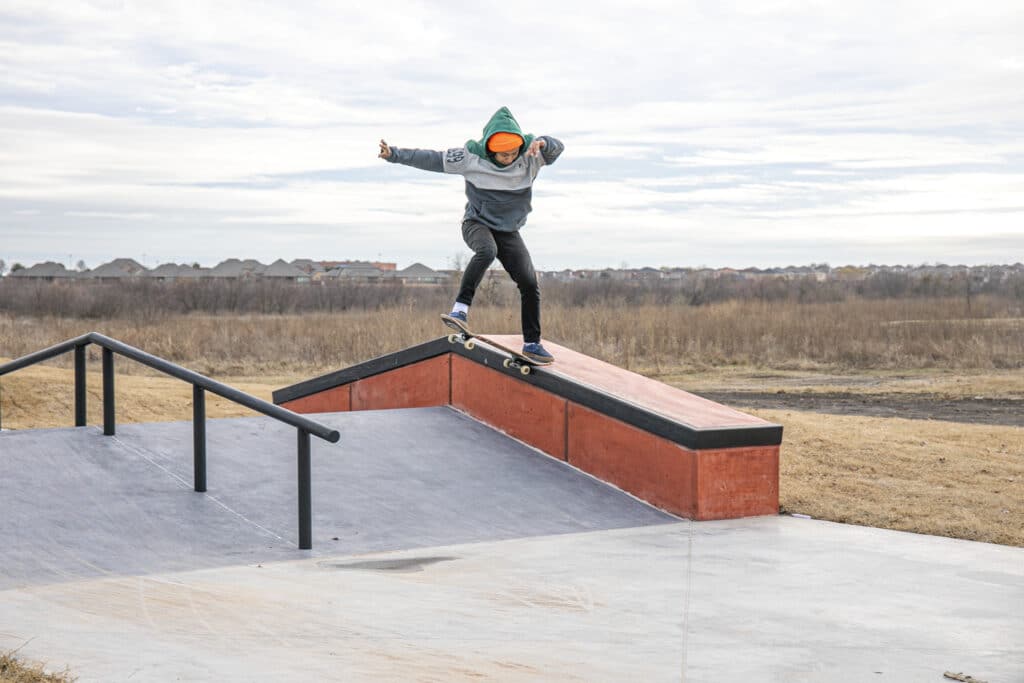 A defining guideline was to make the Beacon an Ensemble. "It had to be a Swiss Army Knife to meet all of the community members' needs in this compact space," said Mick. Looking at the project budget, then seeing all of these features, one might wonder: but didn't that cost a lot of money? Or, at least, didn't the builder have to cut corners somewhere? Not with a team that understood the owner's budget and the community's needs, and what was constructible to meet both. "There's value­-engineering where the 'value' just goes to the contractor's bottom line," said Mick. "Then there's value-engineering like you had here—where the value stays in the project, and it's tangibly felt by the owner and the end-users."
We've Seen the Future, and It's Collaborative
When CMAR is done right, owners can tap into all the knowledge that a holistic construction team brings to the table. That's why alternative delivery methods are becoming more mainstream across the region, according to Meloni Raney, President and CEO of TEXO, the largest construction industry trade association in Texas.
"With a team-based approach, owners let experts do what they do best: manage construction, manage teams, and gain the most efficiencies possible." In the past, Meloni noted, the industry has run into a certain level of distrust, and not without cause. "Hard bid is inherently an adversarial setup; every decision is motivated by getting the lowest price from all parties. This isn't necessarily a bad approach all of the time. But we're realizing now, for many projects, there's just a better way to do things."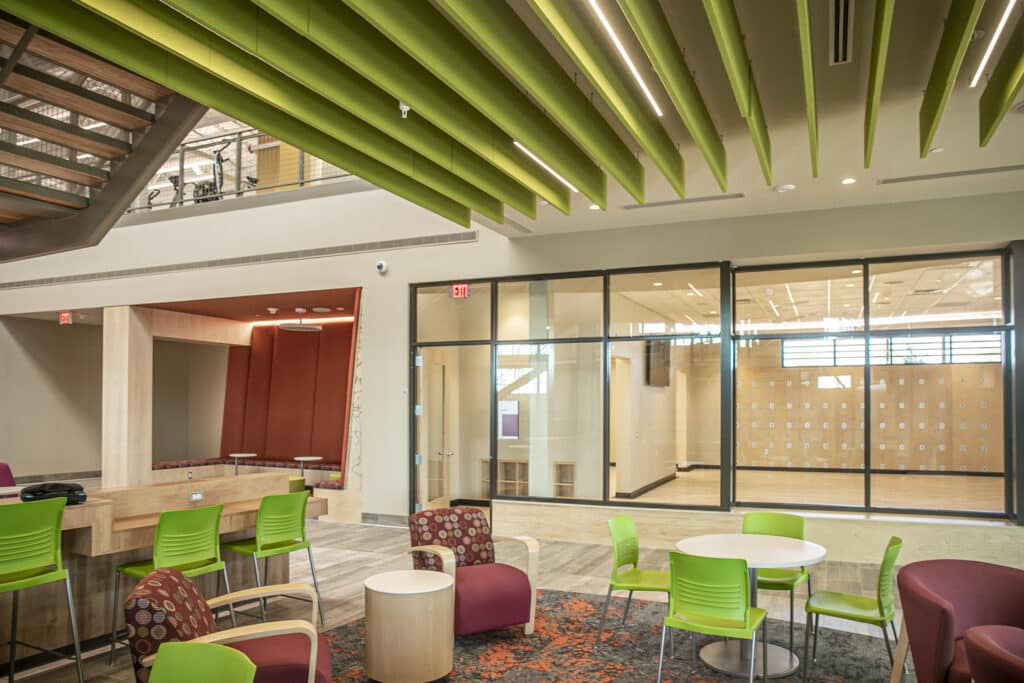 Rather than an owner "beating up" their contractor to drive down price, and the contractor beating up their subs and so on and so forth, clients are finding more value in a qualifications-based, collaborative approach. Also, as projects become more complex and lead times get longer, bringing in experts sooner becomes more necessary. "Whether you have a curved glass curtain-wall or a complex HVAC system serving a critical facility like a hospital, these elements take a lot of planning as well as skill to build," said Meloni. "It makes sense that owners are using design-assist, if not moving to a full-on CMAR or design-build approach."
The other factor to consider, according to Meloni, is the incoming wave of new people and new technology re-shaping the construction industry. "Think about it: you can have seven different trades working in one BIM model at the same time. If the designer, contractor, and different specialty builders can link up and fix issues sooner, that has downstream effects on schedule and quality."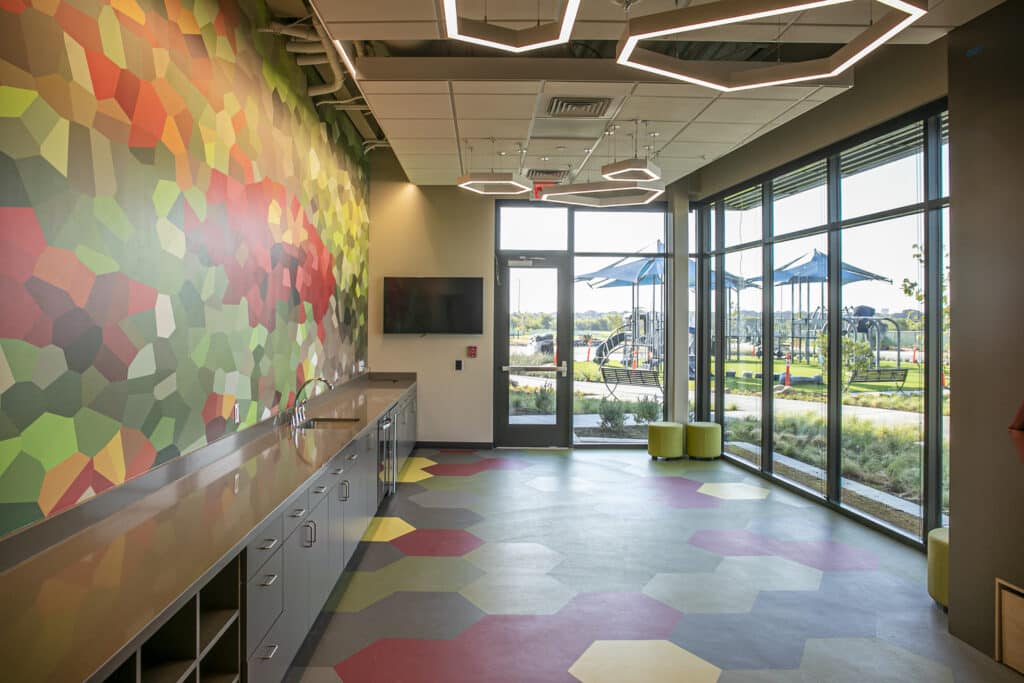 Younger construction professionals grew up with group learning and shared online workspaces in school. For them, the transition to a more team-based approach feels natural. Meloni has seen this play out in TEXO's research on workforce development. "Young people have a different definition of 'loyalty' today. They may not want to stay at the same company for 25 or 30 years, but they are fiercely loyal to their team and to the project they're working on." It's worth noting they're also less reliant upon one single expert, or one single approach or source of information.
Regardless of the delivery method or technology involved, what matters most is the human factor. For this reason, it pays to have a builder that is both experienced and collaborative. "It's all about the people—they're the most important part," said Meloni. "When you have the right people in place, they'll work together well, and then they'll go out and execute what they're individually responsible for."
Most in our industry would agree: doing this process right is a choice, and it comes back to a firm's values. It means having a win-win mindset instead of winner-take-all. "Now, that doesn't mean you won't have hard conversations—you definitely will," said Meloni. "But you're going to come out of those with everyone on the same page, with a better solution for all parties involved."
"It's very difficult, when you're constructing these facilities, to do anything but take the lowest bidder. Yet here on this project, we got one of the premier contractors. Sundt did an incredible job; they were collaborative, they worked so well with our parks department, and they kept everything on schedule."
Jeff Williams, Mayor of Arlington, Texas, at the Beacon ribbon-cutting ceremony in September.