Last month, when an 18-wheeler crashed into a utility bridge on the I-10, damaging utilities and halting freeway traffic through downtown El Paso, the Texas Department of Transportation (TXDOT) called upon the Sundt Go 10 project team for help. While the incident did not occur within our project limits, it was close enough for TXDOT to request Sundt's assistance. Our crews mobilized within hours and worked from 4:00 pm on Thursday afternoon, July 12th, until 3:30 am on Saturday morning, July 14th, to re-open the I-10 and restore a critical part of the city's infrastructure.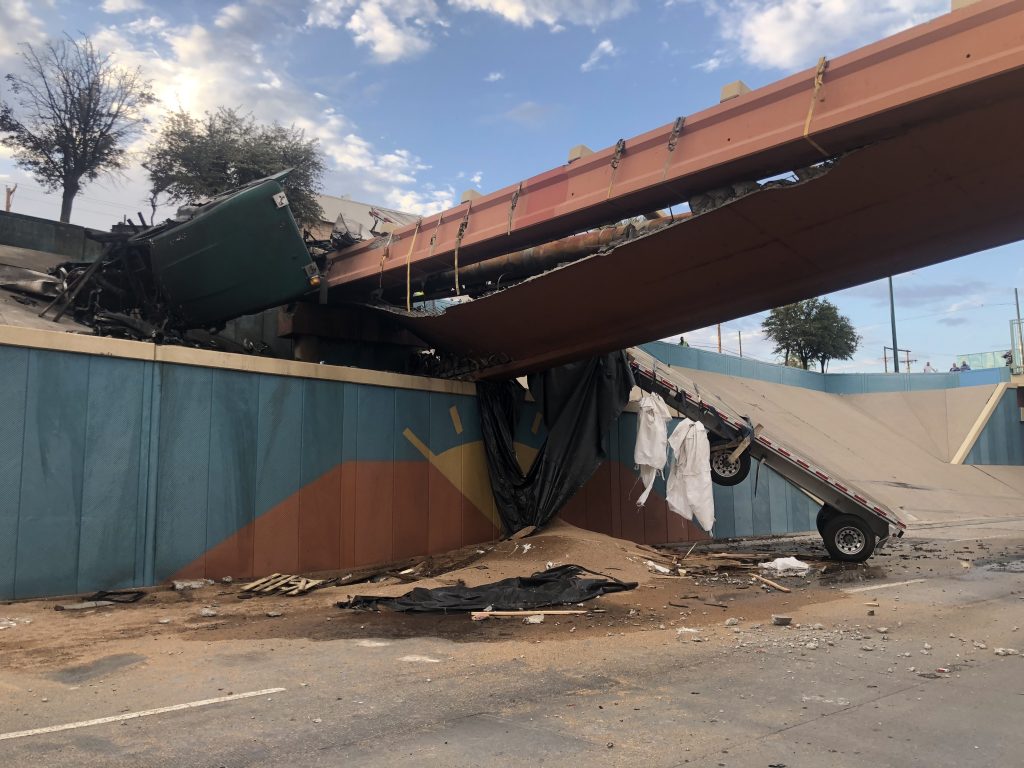 "It was a great team effort," said Senior Project Manager Rudy Elias. "When TXDOT called, we were in our weekly cost meeting, and within hours we had people at the crash site inspecting the damage." Having secured a crane and other necessary equipment, Sundt crews set about cleaning up the accident, shoring the bridge and shifting traffic around the site until more permanent fixes were put in place. "We had crews working around the clock, some guys more than 20 hours in a row," Rudy said. "There was even one, Thomas Edmonds, who canceled his flight to San Diego for the weekend and stayed to finish the job."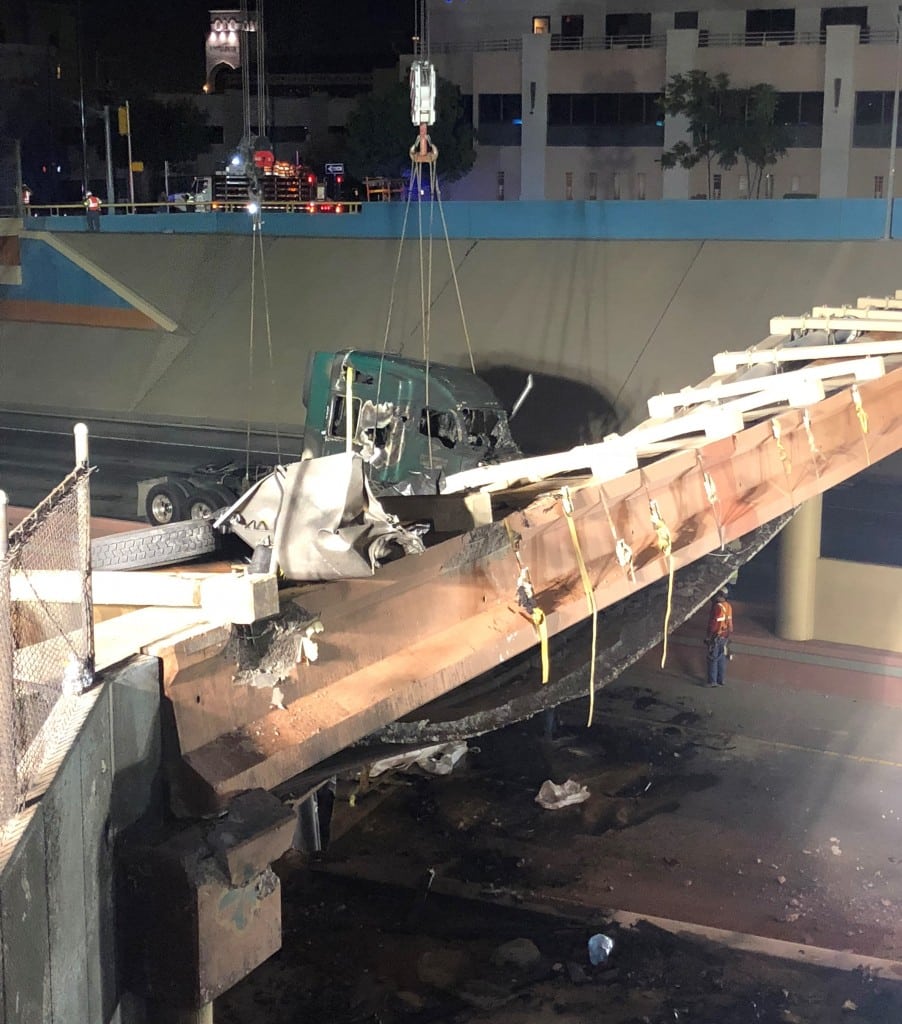 Staying true to Sundt's core value of Customer Focus, the Go 10 project team worked tirelessly to exceed owner expectations. As our Transportation Group continues to grow its presence in Texas, their willingness to go the extra mile—to help in times of crisis and solve difficult challenges—is going a long way towards earning clients' trust.