Founded in 1890
Sundt was founded in 1890 by Mauritz Martinsen Sundt, a Norwegian ship carpenter who immigrated to the United States as a teenager.
First Major Project - 1910
One of M.M. Sundt's first major contracts was constructing a dam for the Agua Pura Water Company in New Mexico in 1910.
A Prominent and Trusted Contractor - 1926
M.M. Sundt built many noteworthy projects in North Central New Mexico during this period. Some of the structures are still in use today, such as the Meadows Hotel.
Relocation to Tucson – 1929
Sundt was hired to build a Methodist church in Tucson, Ariz. in 1929. John Sundt, one of Mauritz's 12 children, liked Tucson so much that he decided to stay.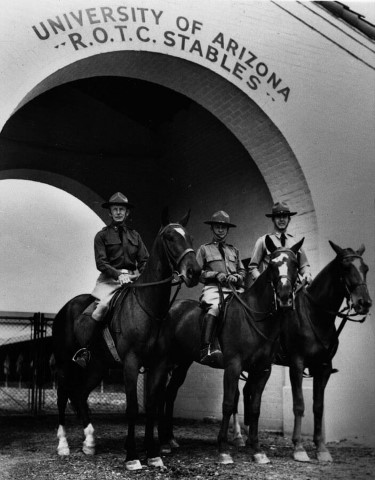 Building the University of Arizona – 1936
Within a one-year period, M.M. Sundt was awarded contracts to build six projects.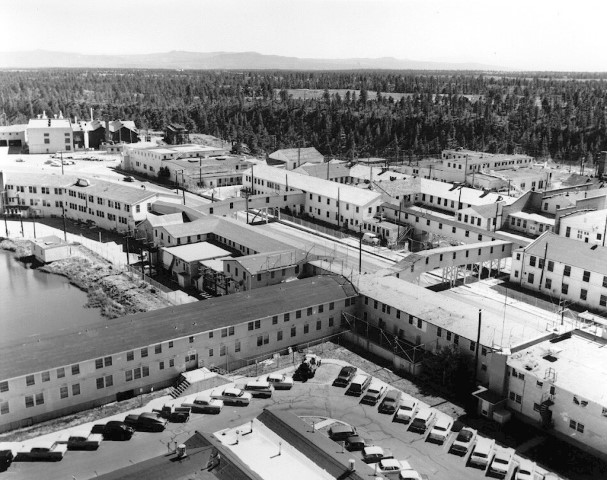 Los Alamos – 1943
M.M. Sundt Construction Co. had been selected to build a super-secret project. About 18 months after the project was completed, Sundt officials learned that Los Alamos was part of the Manhattan Project, and its sole purpose was to build an atomic bomb.
Diversification in Heavy Civil Construction – 1952
Sundt entered the heavy construction field by building a runway for Davis Monthan Air Force Base in Tucson, Ariz. Crews built an 11,500-foot-long, 200-foot-wide runway for the Air Force's first jet bomber.
International Work – 1962
Sundt's first work outside the U.S. was for wastewater treatment and pumping plants in Trinidad and Tobago.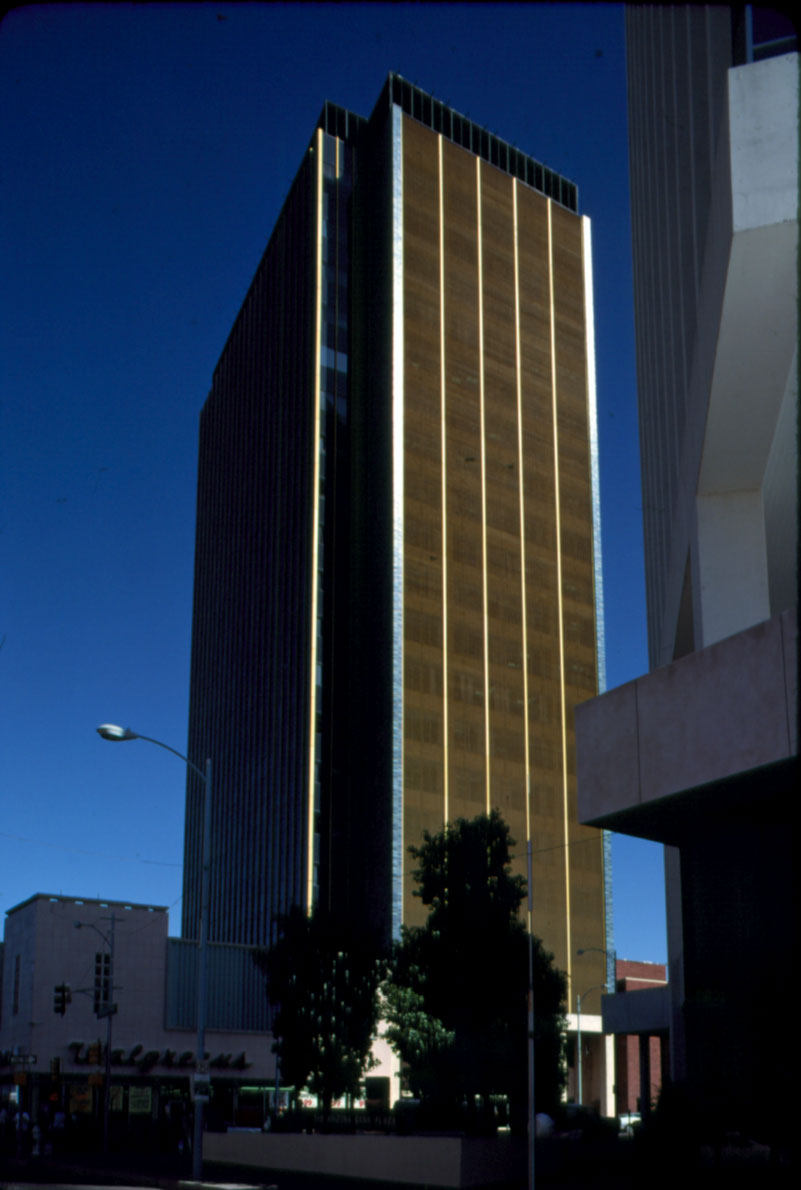 Sundt Pioneers Alternate Delivery Methods – 1966
Sundt completed the Tucson Federal Savings Building, Tucson's first skyscraper, as a CMAR project and what would be defined today as a public-private partnership. The 20-story building went up four stories, and then was cantilevered out and over an existing building.
Major Contractor for Missile Launch Facilities – 1966
Sundt built this signature missile job after building a number of missile silos from the Cold War – LaunchPad 39A at Cape Canaveral, Fla.
Sundt Opens Phoenix Office – 1968
The company first ventured into the Phoenix market in 1964, establishing a permanent office in the metro four years later.
Moved London Bridge to Lake Havasu City, Ariz. – 1971
Sundt moved 10,000 tons of the original facing blocks of London Bridge from England to face a new bridge in the desert of Arizona.
Expansion to California – 1972
Sundt acquired California-based C.R. Fedrick (CRF), based in Novato, and has been working in the state ever since. CRF specialized in large-diameter pipeline work for water and sewerage systems, and in the 1990s we expanded to fiber optics systems as they were being installed nationwide.
Arabian-Sundt, Ltd. – 1975 – 1986
Sundt formed a partnership with friend Khalid Shawwaf and a member of the country's royal family.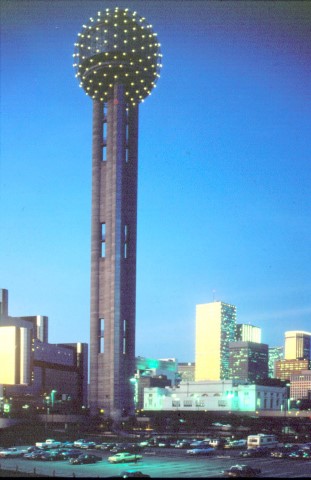 Landmark Slip Form Projects – 1976
Sundt pioneered the concrete slip forming technique used for concrete cores of high-rise buildings, including Reunion Tower in Dallas, Texas.
Before "Green" Was Trendy – 1984
Sundt built the award-winning Loews Ventana Canyon Resort, taking extreme care not to disrupt native vegetation.
Military Family Housing Boom – 1986
Demand for suitable family housing for military personnel resulted in a housing boom. The specific requirements to complete this type of work was a perfect fit for Sundt, building thousands of housing packages across the U.S. and the world.
Arizona Canal Diversion Channel, Reach 4 – 1993
The ACDC is a flood control project in Phoenix. Sundt constructed a 4.6-mile-long segment of the channel, winning a prestigious Build America award for its work.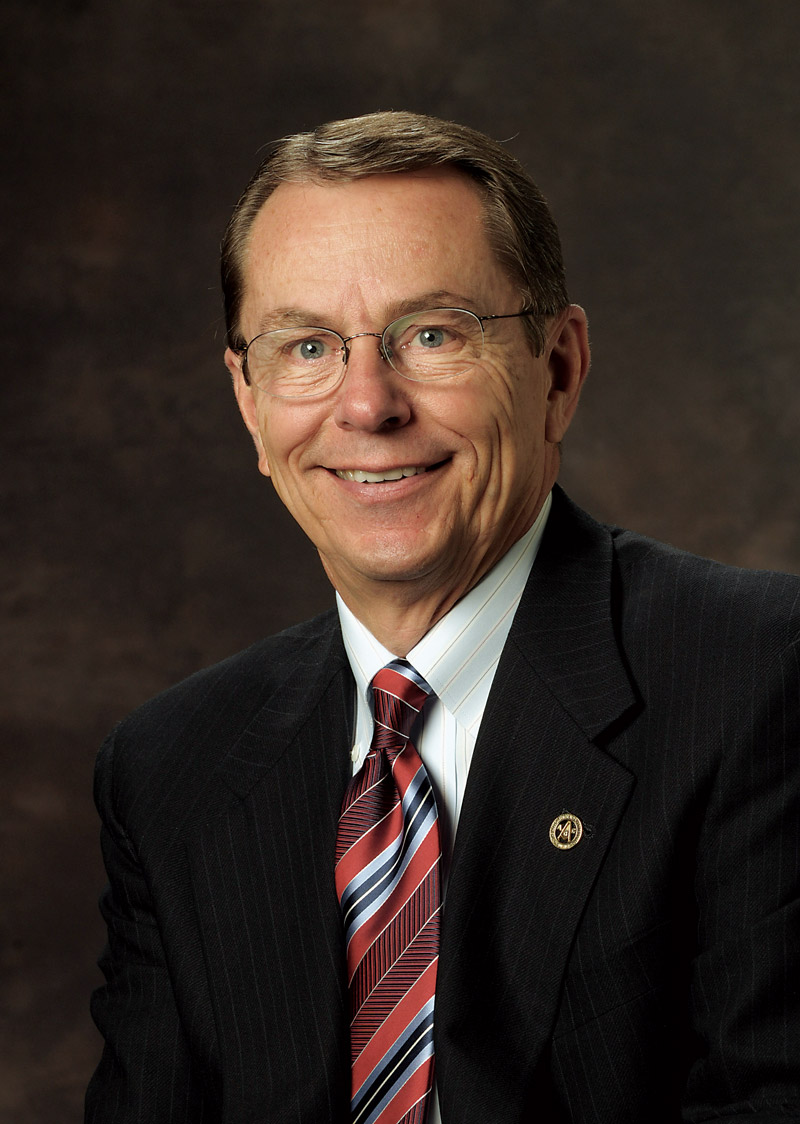 J. Doug Pruitt Named Chairman of the Board and Chief Executive Officer – 1998
J. Doug Pruitt took the reins of Sundt's leadership and increased attention to issues such as cost control, succession planning, and training.
Revamping Bergstrom Air Force Base into a Commercial Airport - 1999
Work included extensive demolition and new construction to convert this former AFB to what's now known as Austin Bergstrom International Airport.
Back to Los Alamos – 2000
A fast-track schedule to complete an emergency flood control project to protect the Los Alamos National Laboratory resulted in another Build America Award for Sundt.
Sundt Completes Arizona State University's Walter Cronkite School of Journalism and Mass Communication – 2008
Developed using the public-private partnership method with the City of Phoenix and Arizona State University, the school was the first ground-up facility built on ASU's downtown Phoenix campus.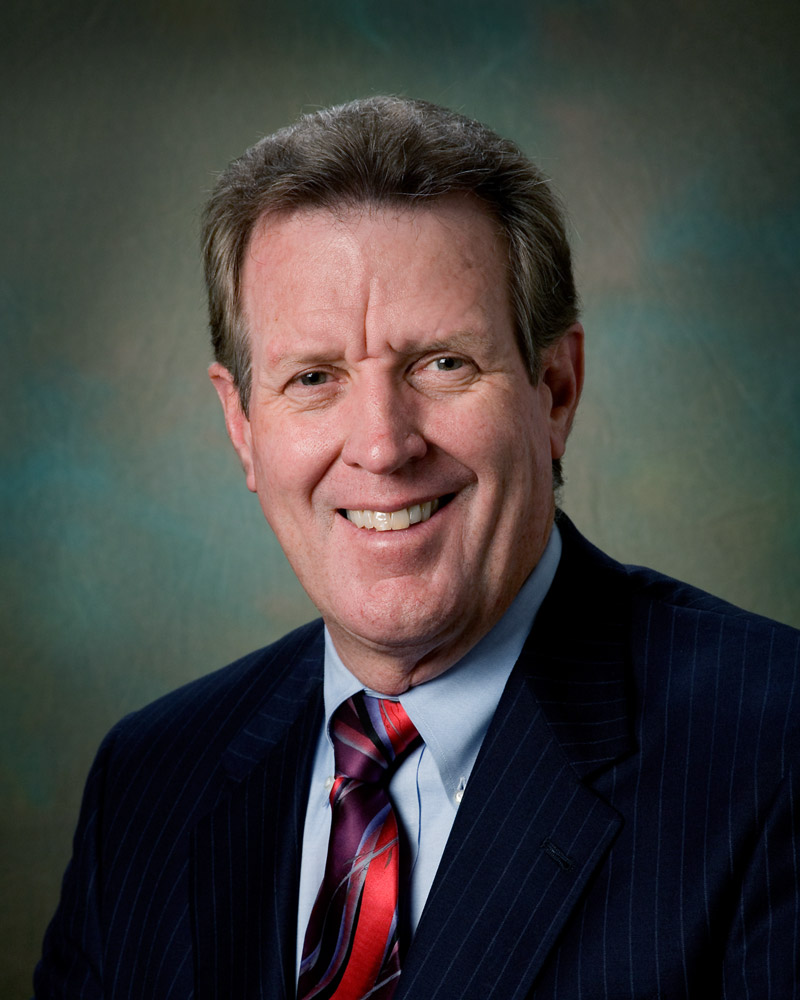 David S. Crawford Becomes CEO – 2011
Dave Crawford took over as Sundt's President and CEO, working to support and develop collaborative delivery methods.
Sundt Celebrates 125 Years of Construction Innovation – 2015
For its 125th anniversary, Sundt releases The 125, a book of project innovations from the company's history.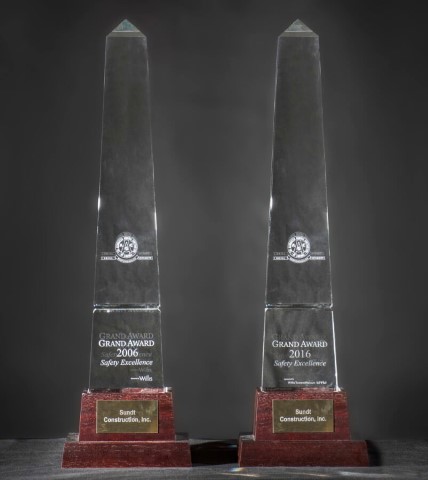 Sundt Earns Second AGC Grand Award – 2016
Sundt is named the nation's safest construction company by the AGC for the second time in a decade. The first win was in 2006.
G. Michael Hoover Named CEO - 2016
Long-time Sundt employee G. Michael Hoover takes the reins as Sundt's CEO, guiding the company's growth and entry into new sectors and markets. He is as an industry leader, actively involved with the AGC; The Beavers, a national heavy civil organization, and multiple other organizations.
20 Years of Giving Back – 2019
Sundt Foundation celebrates its 20th anniversary and helping communities prosper.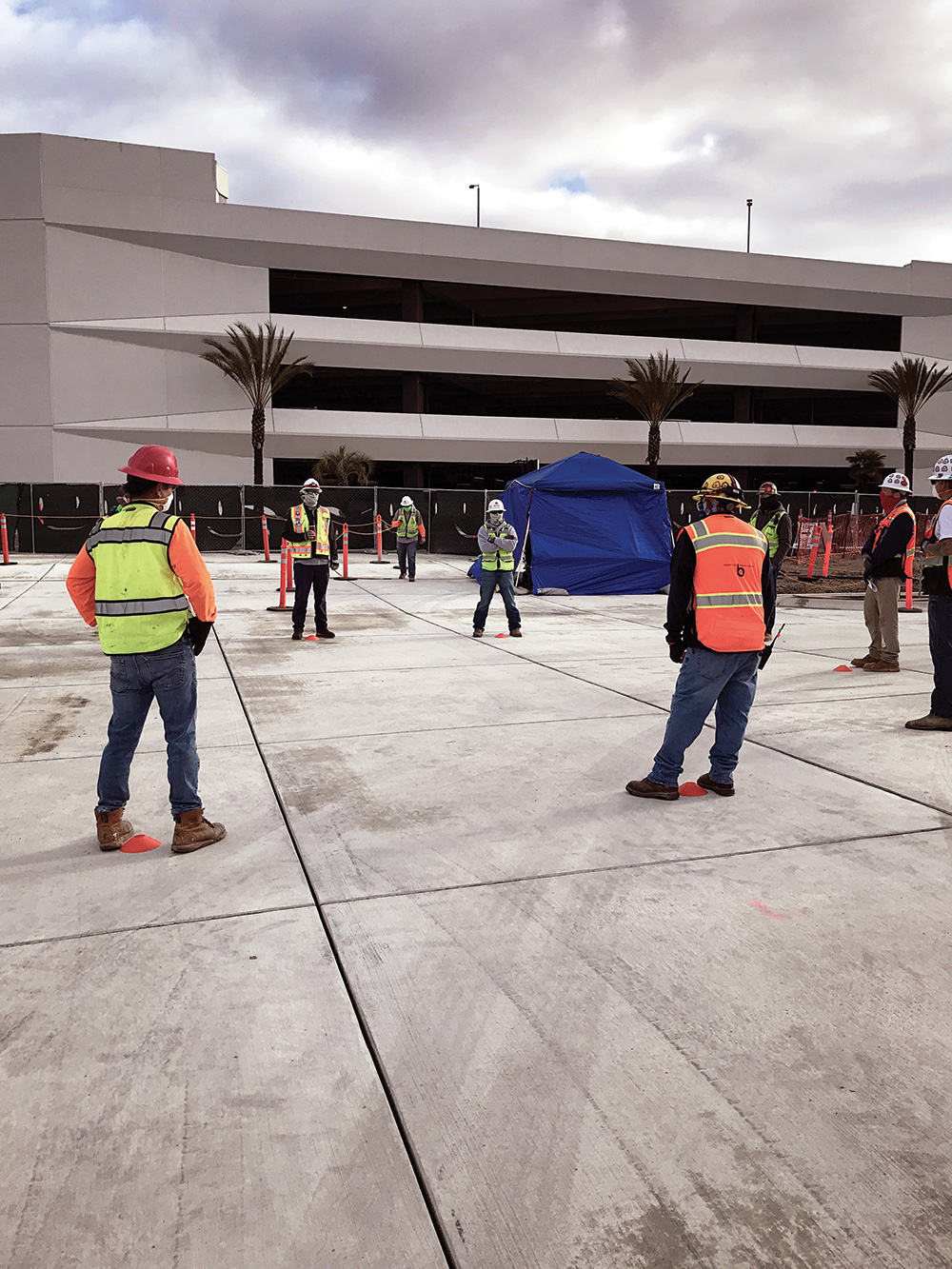 Powering Through a Pandemic – 2020
Sundt rose to the challenge of this unprecedented situation by continuing to build essential infrastructure and emerged as a stronger, more resilient company.
Launch of Sundt Renewables – 2020
Sundt expanded its presence in renewable energy construction by acquiring a leader in the renewable power market and formed Sundt Renewables, LLC.
Industrial Group Opens Southeast Office – 2021
Sundt opened its new office in Charlotte, North Carolina to capitalize on the expansion of industrial construction opportunities.