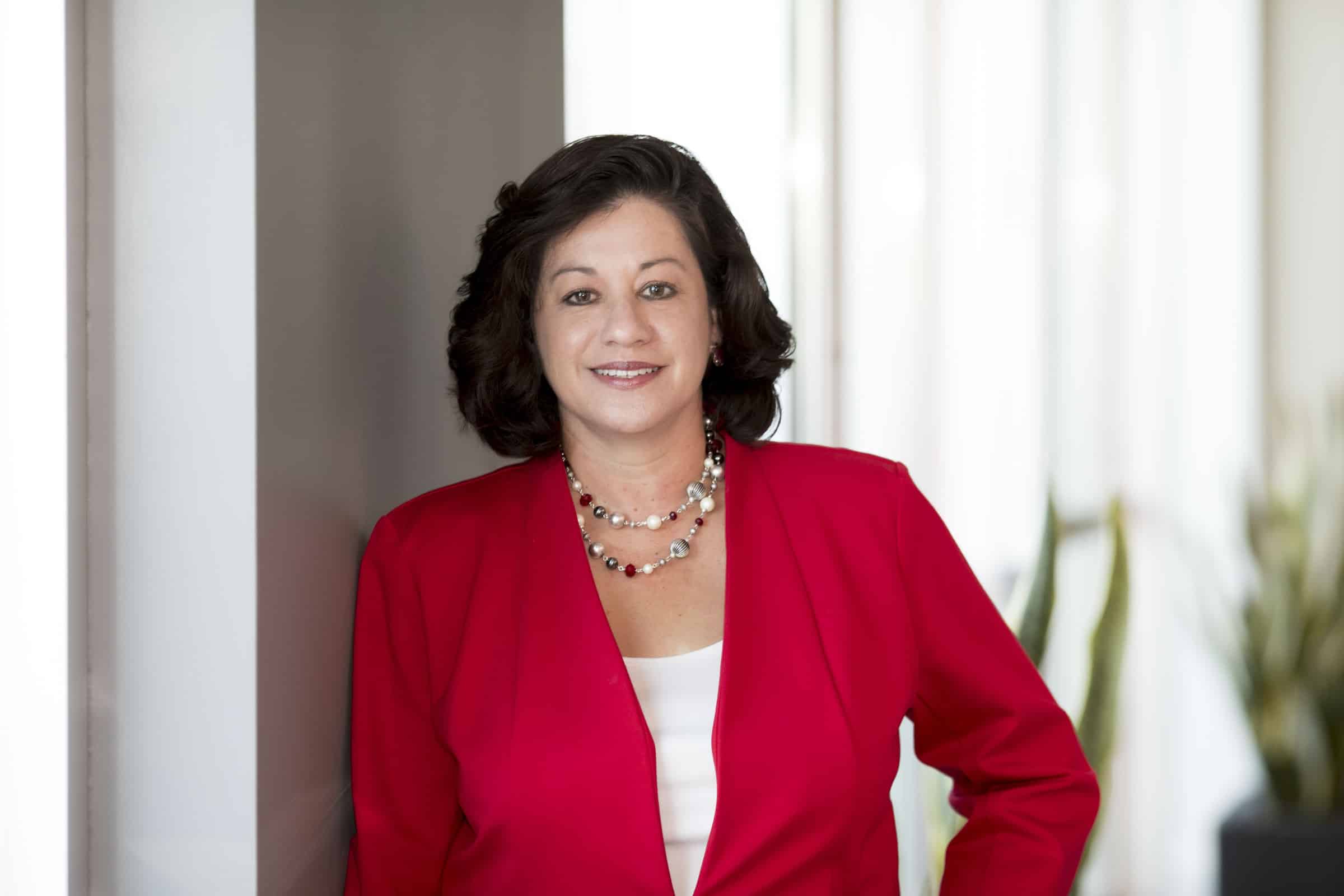 TEMPE, Ariz. (November 16, 2023) – Sundt Vice President and Talent Development Director Melissa Moreno was recently appointed to the Mesa Community College (MCC) President's Advisory Council.
Sundt was invited to participate as a member of the MCC President's Advisory Council following an initial visit to the college to observe and learn more about its construction trades program.
As a member of the President's Advisory Council, Sundt is part of a dynamic group of individuals who are committed to the success of MCC. The council meets with MCC's president, Dr. Tammy Robinson, providing input into MCC initiatives and helping to strengthen community connections. Members of the council represent elected officials, Mesa Public Schools leaders, donor partners and other community members who share a commitment to the success of MCC. Moreno was selected to represent Sundt on the council earlier this year.
At Sundt, Moreno is responsible for the development, facilitation and delivery of training, career development and leadership programs for Sundt Construction's administrative personnel. She has 28 years of experience in the construction industry with an emphasis on civil and transportation projects. Moreno served as a field engineer, project engineer, project superintendent and project manager for Sundt's Transportation Group before transitioning to the administrative talent development team in 2017.
Sundt has been building critical infrastructure across Arizona for more than 90 years. Headquartered in Tempe, the company continually ranks in the top five of ENR Southwest's Top Contractors and Phoenix Business Journal's Largest Phoenix-Area Commercial Building Contractors. Recently, the company completed the award-winning Gila River Hotels & Casinos – Wild Horse Pass and is currently working on the Gilbert North Water Treatment Plant and semiconductor, data centers and manufacturing projects across the Valley.
About Sundt
Sundt Construction, Inc. (www.sundt.com) is one of the country's largest and most respected general contractors. The 133-year-old firm specializes in transportation, industrial, building, concrete and renewable power work and is owned entirely by its approximately 2,500-plus employees. Sundt is distinguished by its diverse capabilities and experience, unique employee-ownership culture and depth of self-perform expertise in nine major trades. Much of Sundt's workforce is comprised of skilled craft professionals who, together with the company's administrative employees, enable Sundt to fulfill its mission to be the most skilled builder in America. Sundt has 13 offices throughout California, Arizona, North Carolina, Texas, Utah and Florida and is currently ranked the country's 62nd largest construction company by ENR, the industry's principal trade magazine.
Media Contact:
Stefanie Teller
Sundt Construction, Inc.
520.750.4611 (office)
media@sundt.com