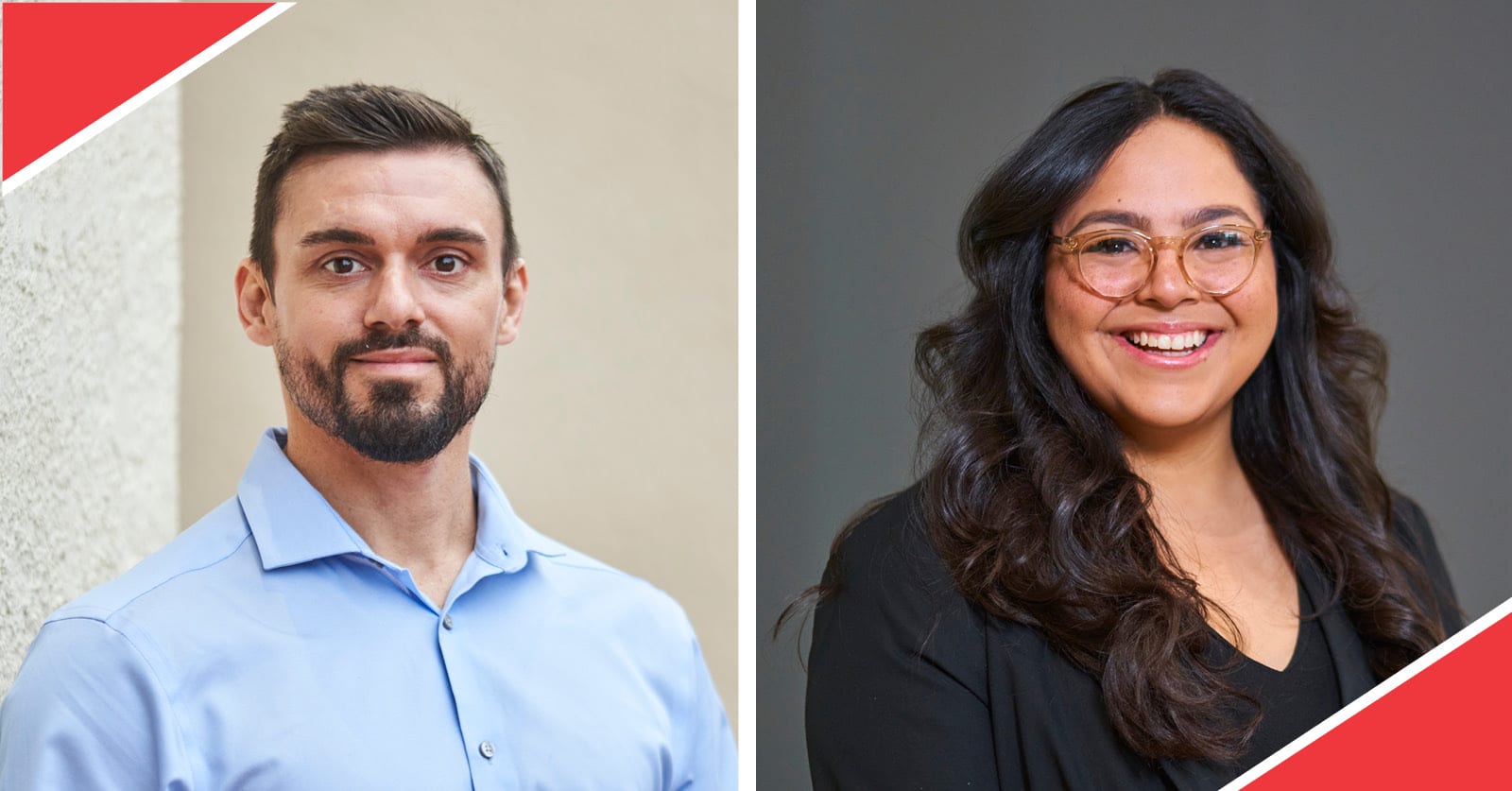 EL PASO, Texas. (November 14, 2023) – Sundt Construction hired two engineers to support its efforts in El Paso, Texas.
Project Engineer Lucien Gautreau is assisting with procurement, scheduling and project management at both the Eastwood Reservoir and Roberto R. Bustamante Wastewater Treatment Plant projects for El Paso Water. He brings 15 years of experience in heavy industrial oil and gas, hydroelectric, wastewater treatment plants and commercial public work civil projects across Canada and the U.S., ranging from $300 million to $500 million in contract value.
Field Engineer Diamond Mata was a master's student in a building operations class at the University of Texas at El Paso (UTEP) taught by Sundt Vice President and El Paso Regional Director Joseph Riccillo. The class inspired her to intern with Sundt, an experience that solidified Mata's desire to pursue a full-time role with the company. After graduating with her master's degree in construction management, she was hired to assist with the Advanced Manufacturing and Aerospace Center project for UTEP.
During the past decade, Sundt has completed millions of dollars' worth of construction in the El Paso region. In addition to the projects at El Paso Water and UTEP, Sundt is currently working on the I-10 widening project for TxDOT and the Eastside Regional Police Command Center and the Mexican American Cultural Center & Library Renovation for the City of El Paso. The company has offices in El Paso, Dallas and San Antonio and over $3 billion of past work throughout Texas.
About Sundt
Sundt Construction, Inc. (www.sundt.com) is one of the country's largest and most respected general contractors. The 133-year-old firm specializes in transportation, industrial, building, concrete and renewable power work and is owned entirely by its approximately 2,500-plus employees. Sundt is distinguished by its diverse capabilities and experience, unique employee-ownership culture and depth of self-perform expertise in nine major trades. Much of Sundt's workforce is comprised of skilled craft professionals who, together with the company's administrative employees, enable Sundt to fulfill its mission to be the most skilled builder in America. Sundt has 13 offices throughout California, Arizona, North Carolina, Texas, Utah and Florida and is currently ranked the country's 62nd largest construction company by ENR, the industry's principal trade magazine.
Media Contact:
Stefanie Teller
Sundt Construction, Inc.
520.750.4611 (office)
media@sundt.com