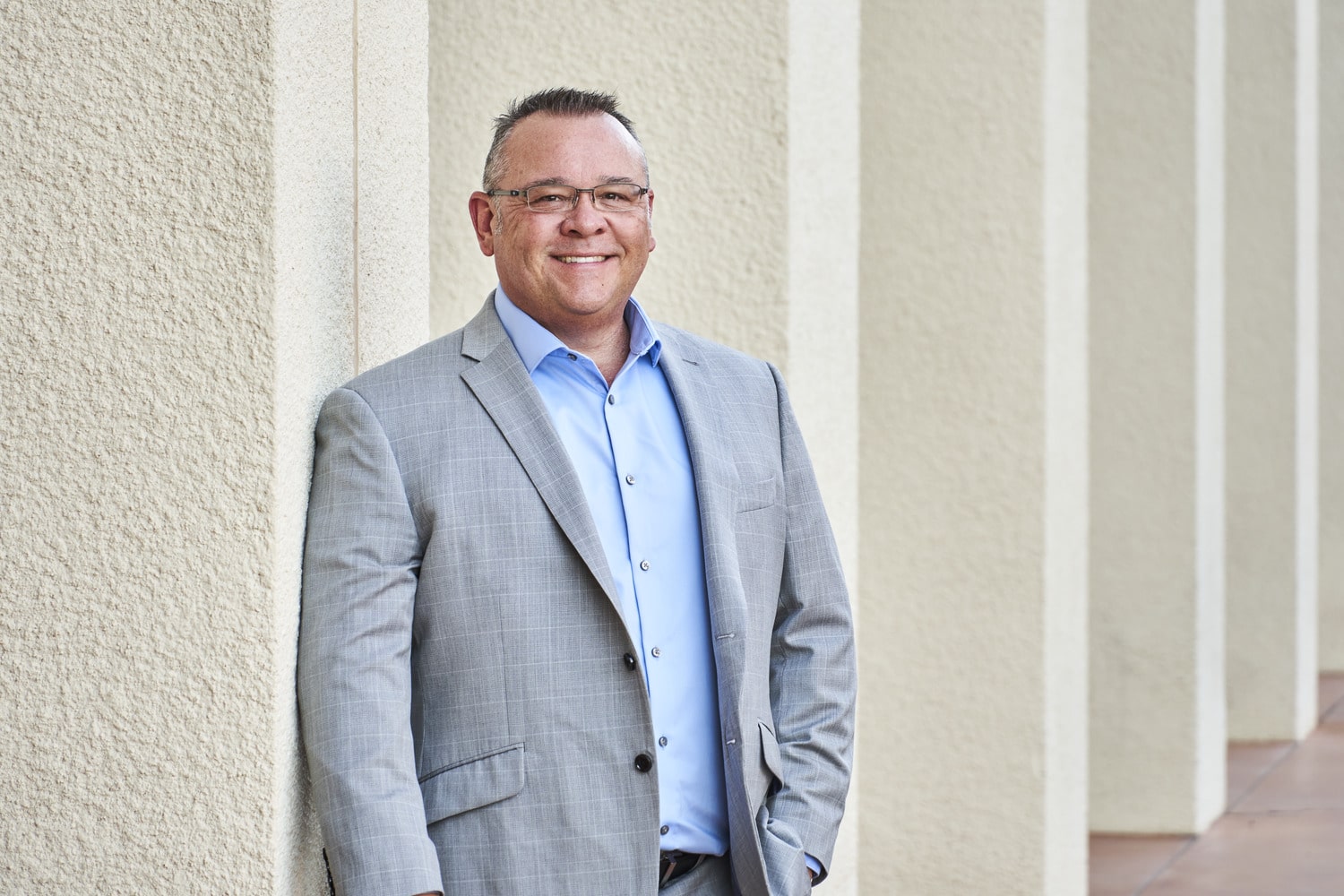 TEMPE, Ariz. (November 8, 2023) – Sundt Construction recently announced the promotion of Dan Howard to vice president of information technology.
"Under Dan's leadership, Sundt's talented information technology team has grown significantly in its skills and capabilities," said Senior Vice President and Chief Financial Officer Keenan Driscoll. "Dan is a terrific partner to our business units and project teams; I look forward to his continued contributions as vice president as our business evolves."
Howard joined Sundt in August 2022, bringing 20-plus years of both leadership and hands-on experience from multiple industries. His expertise covers a range of areas including cybersecurity, business intelligence, the design and implementation of robust IT architectures and infrastructures and team leadership.
Sundt has been building critical infrastructure across Arizona for more than 90 years. Headquartered in Tempe, the company continually ranks in the top five of ENR Southwest's Top Contractors. Recently, the company completed Gila River Hotels & Casinos – Wild Horse Pass and is currently working on the Gilbert North Water Treatment Plant and semiconductor, data centers and manufacturing projects across the Valley.
About Sundt
Sundt Construction, Inc. (www.sundt.com) is one of the country's largest and most respected general contractors. The 133-year-old firm specializes in transportation, industrial, building, concrete and renewable power work and is owned entirely by its approximately 2,000-plus employees. Sundt is distinguished by its diverse capabilities and experience, unique employee-ownership culture and depth of self-perform expertise in nine major trades. Much of Sundt's workforce is comprised of skilled craft professionals who, together with the company's administrative employees, enable Sundt to fulfill its mission to be the most skilled builder in America. Sundt has 13 offices throughout California, Arizona, North Carolina, Texas, Utah and Florida and is currently ranked the country's 62nd largest construction company by ENR, the industry's principal trade magazine.
Media Contact:
Stefanie Teller
Sundt Construction, Inc.
520.750.4611 (office)
media@sundt.com