According to the U.S. Department of Labor, while women are roughly half the workforce, they represent only 4% of the construction trades. At Sundt, we're proud that our craft workforce is made up of 7% women, but we recognize that we have a responsibility to make careers in construction more accessible to women.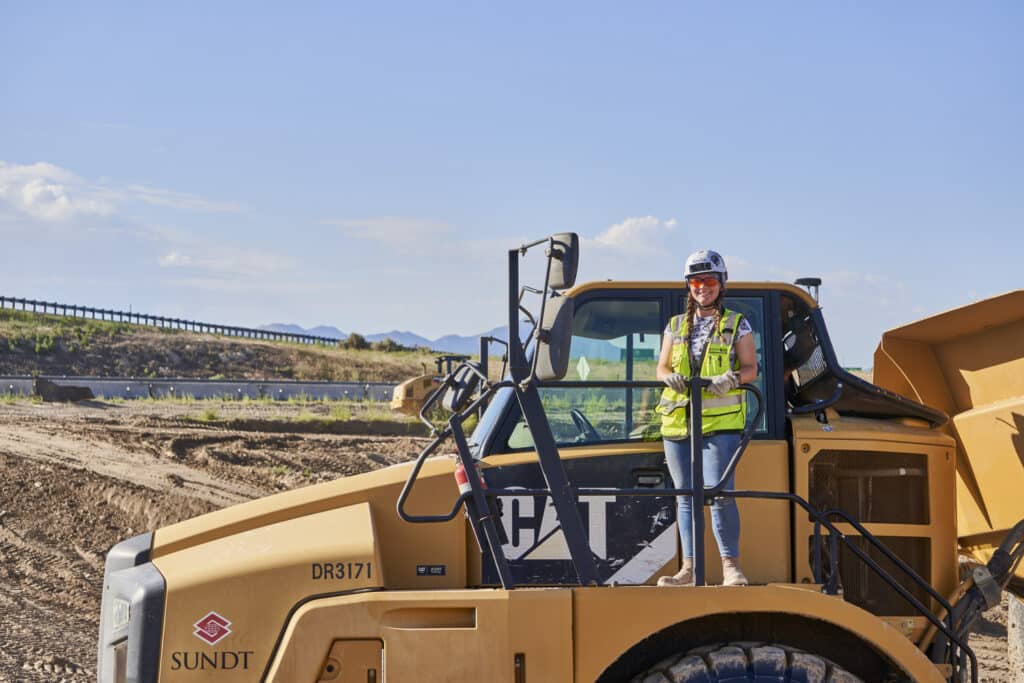 We recently caught up with Emma Griffin, Hailey Fluckiger and Ariel Goodwin, three of our craft employees working on the ITD and I-15 System Interchange in Pocatello, Idaho to learn what drew them to a career in construction.
Known as the "Flying Y," the ITD I-86 and I-15 System Interchange was built in the mid-1960s. Now, with increased through traffic causing more congestion, the city is ready for an upgrade. This project improves operations, safety and mobility between I-86 and I-15 and will prepare the city for the future expansion of I-15.
What's your role on this jobsite?
Hailey: While equipment operation remains my primary role, I've gained valuable experience in grade checking and general labor tasks on this site.
Ariel: I'm an operator. I was hired to run a haul truck, but I also operate the roller as well as the water truck.
Emma: I'm a haul truck driver on the I-86 and I-15 System Interchange.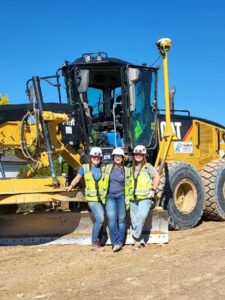 What drew you to a career in construction and why do you love what you do?
Hailey: From my early days playing with Tonka Trucks to my adolescence spent working on the farm, my passion for the outdoors and fascination with machinery have been constants in my life. I love construction because it offers the opportunity to be part of something significant.
Ariel: Growing up, my dad owned a small landscaping company. I spent a lot of summers playing in the dirt with him and my brothers. I never considered construction as a career until my brother convinced me to get my CDL and become a truck driver. The rest is history. I love dirt work, it feels like home.
Emma: I love working in construction because I'm able to grow as an operator and push myself to learn more in the field. There's so many skills you can learn to create a fulfilling career.
Why do you enjoy working for Sundt?
Hailey: Sundt has given me several opportunities to operate various pieces of equipment, allowing me to broaden my knowledge and progress in operations. There's great potential here and I'm stoked for future endeavors with the Sundt team!
Ariel: Since joining Sundt's workforce, I've had the opportunity to run heavy equipment. That's what I enjoy most about this company; it's full of opportunities to grow.
Emma: I enjoy working for Sundt because of the opportunities to learn from seasoned employees; there are so many different roles an employee can grow into.
Is a career with Sundt right for you? Check out our current openings.