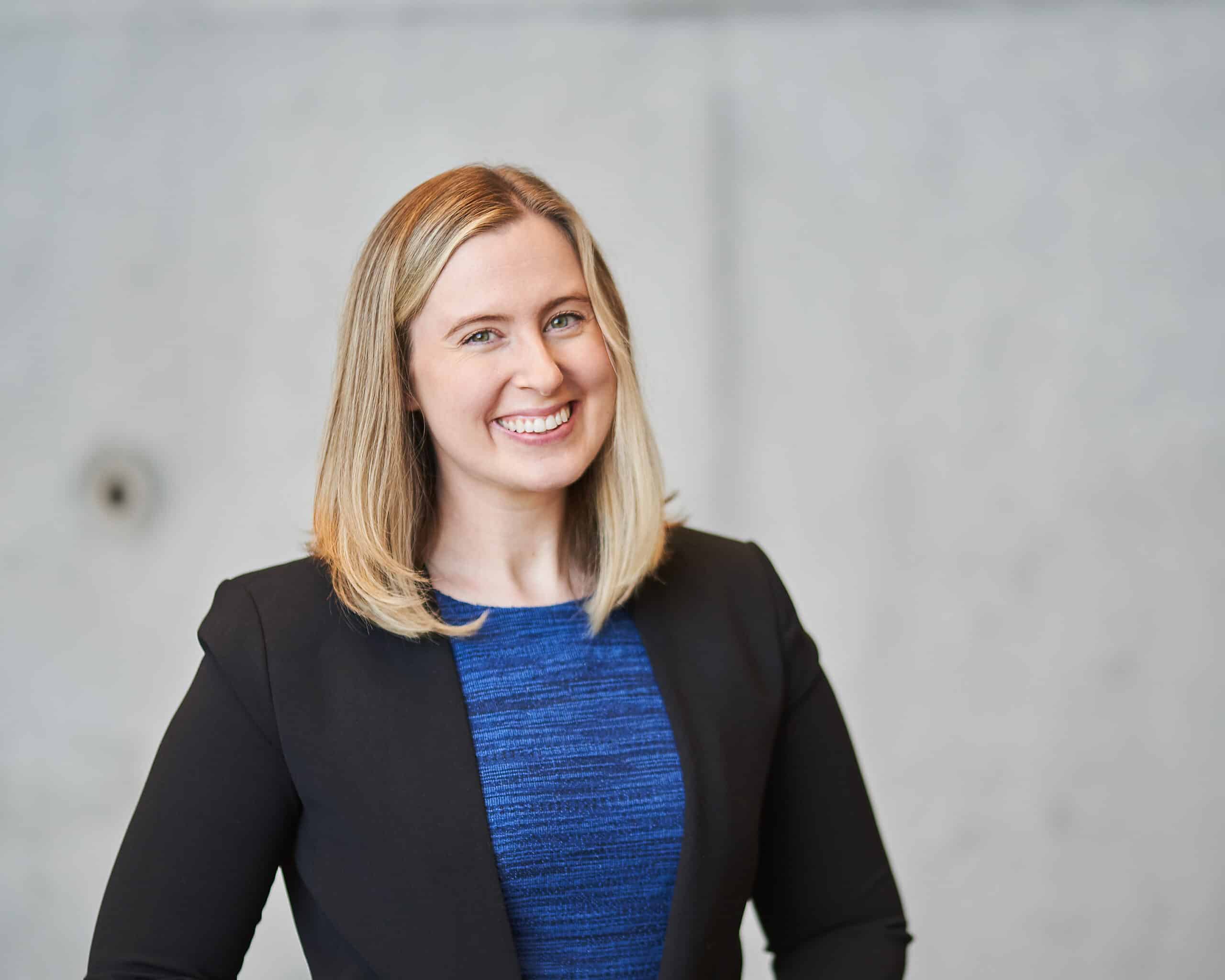 TEMPE, Ariz. (September 25, 2023) – Sundt Construction has hired Emily Dwosh as its new Community Relations Manager and Executive Director of the Sundt Foundation. In this newly created leadership role, Dwosh will be responsible for expanding Sundt's impact in the communities where its employee-owners live and work. She will also advance the strategy of the Sundt Foundation, engaging more employee-owners in giving and volunteering opportunities.
"We're so thrilled to welcome Emily to Sundt," said Senior Vice President of Corporate Communications Stefanie Teller. "Having a full-time Community Relations Manager is an exciting next step in our commitment to our purpose: to build environments where our clients, employee-owners and communities prosper."
Prior to joining Sundt, Dwosh led a community development team at Desert Financial Credit Union, the largest local financial institution in Arizona. She helped build out Desert Financial's statewide strategy in the community through grantmaking, scholarships, fundraising, volunteerism and employee involvement efforts. During her time at Desert Financial, the organization broke internal records across these areas and was recognized as an Arizona Business Angel and Philanthropic Company of the Year in the Arizona community.
Dwosh's career has also included time in fundraising roles at Valley of the Sun United Way and the Arizona State University Foundation. Dwosh earned her bachelor's degree in public policy, her master's in public administration, and most recently, a graduate certificate in sustainability, all from Arizona State University. She is an active participant of the Boston College Center for Corporate Citizenship, the largest corporate membership organization for corporate social responsibility professionals.
About the Sundt Foundation
Sundt's purpose is to build environments where its clients, employee-owners, and communities prosper. The Sundt Foundation was established in 1999 as a way for employee-owners to give back to the communities in which they live and work. The organization is funded primarily by contributions from Sundt employees, which are matched by the company. To date, the Foundation has awarded more than $14 million in donations. Nonprofit organizations interested in applying for a grant may call (480) 293-3000 or visit www.sundtfoundation.org for more information. Sundt has offices in Tempe and Tucson, Arizona; Salt Lake City, Utah; Charlotte, N.C., San Antonio, Dallas, and El Paso, Texas; Sacramento, San Diego, and Irvine, California; Vancouver, Washington; and Tampa, Florida.
About Sundt
Sundt Construction, Inc. (www.sundt.com) is one of the country's largest and most respected general contractors. The 133-year-old firm specializes in transportation, industrial, building, concrete and renewable power work and is owned entirely by its approximately 2,000-plus employees. Sundt is distinguished by its diverse capabilities and experience, unique employee-ownership culture and depth of self-perform expertise in nine major trades. Much of Sundt's workforce is comprised of skilled craft professionals who, together with the company's administrative employees, enable Sundt to fulfill its mission to be the most skilled builder in America. Sundt has 13 offices throughout California, Arizona, North Carolina, Texas, Utah and Florida and is currently ranked the country's 62nd largest construction company by ENR, the industry's principal trade magazine.
Media Contact: 
Stefanie Teller
Sundt Construction, Inc.
520.750.4611 (office)
media@sundt.com