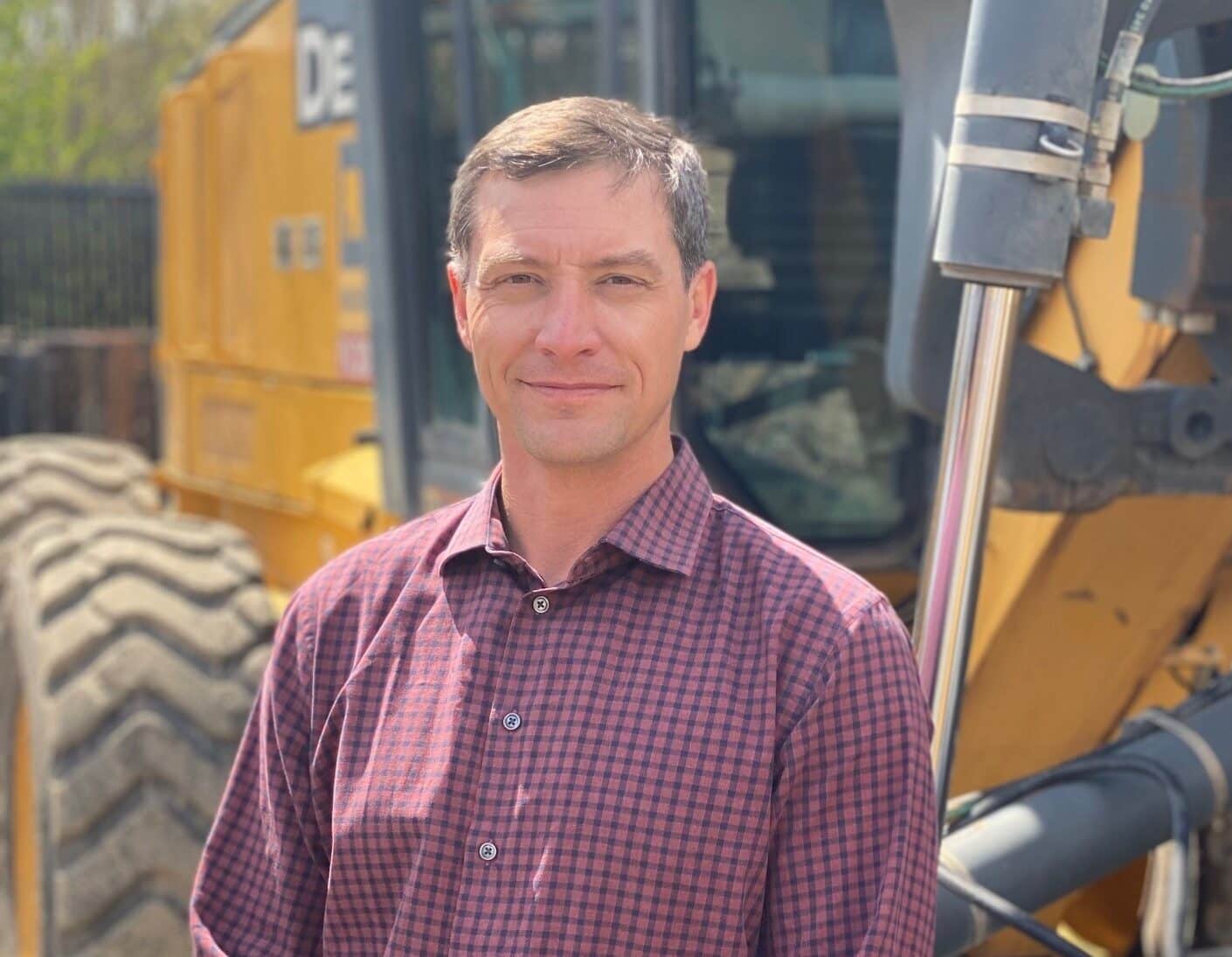 Senior Project Manager Ryan Silbernagel developed a love and appreciation for the construction industry at a young age. While he was growing up, his father worked for a handful of large contractors over the years, inspiring him to pursue a career in construction. With his knowledge of bridge and road construction, he's been an asset to Sundt's Transportation Group for nine years.
From Sellwood Bridge in Multnomah County, Oregon to San Pedro Creek Culture Park in San Antonio, Texas, and back to the Portland-metro, Ryan has had a hand in some of Sundt's most influential projects. Today, he's the senior project manager for Sundt's newest Northwest project, the Boeckman Road Corridor Improvements in Wilsonville, Oregon. In this Q&A, he talks about making his way from yard hand to senior project manager, leaning on the guidance of experts in the field who were willing to impart the secrets of the trade.
How did you get your start in the construction industry?
"My dad was in construction and worked in the transportation sector, so my interest was really inspired by him. Right out of high school I got a job at a bridge-building company in Vancouver, Washington. I was basically a "yard kid" – I loaded trucks, organized the yard, cleaned up forms and prepared materials to be shipped out to jobs. During that time, I became interested in welding, so I started taking classes through the local community college and became a certified welder. That opened up opportunities for me to start getting out into the field, where I then got into pile driving and started travelling around with the crew. While doing that, a crane operator took me under his wing to teach me how to operate cranes. We would go out to the company yard on the weekends to learn and practice, which enabled me to begin operating cranes on projects a couple years later. I've always had that drive to learn as much as I can, and I took every opportunity to expand my skillset with the help of mentors who were willing to teach me."
How did you work your way up from "yard kid" to senior project manager at Sundt?
"With everything I learned during the early years of my career, I moved into a superintendent position for a project over Highway 26 near Mt. Hood. That was my first opportunity to manage crews. I held that position for about eight years until I started getting the itch to take the next step in my career. I'd heard about the Sellwood Bridge project and asked one of the guys on the Sundt team if there were any openings. He asked if I could come down to the office the next day to meet some of the team and discuss opportunities.
Three weeks later, I was hired as a field superintendent for Sellwood Bridge, my first project with Sundt. During my time on the project, I was able to advance into a construction manager role. After Sellwood, I was given an opportunity to relocate to the San Pedro Creek project in San Antonio, Texas. For the initial phase, I was the project structures superintendent, and for the following phases I was the project manager."
From your perspective, what is the most meaningful or impactful part of your job?
"I really enjoy visiting former projects I've worked on, reminiscing and admiring the enduring impact of the infrastructure that benefits the community daily is incredibly fulfilling. Not only that, but taking my family there and new coworkers and being able to tell stories from my time on the jobsite is very rewarding.
My experience overseeing a project from start to finish and knowing its history enriches the conversations I have with others when I'm there. Seeing how the projects I've worked on are doing their part and are utilized by numerous members of the traveling public makes it all worth it."
Now that you're back in the Northwest, what are you looking forward to accomplishing here?
"It feels good to be back where my roots are. We have a lot of projects that are just getting off the ground, so I'm looking forward to seeing the progress on those jobs, as well as exploring the opportunities for new pursuits. We just broke ground at Boeckman Road Corridor, I-5 Rose Quarter is in the pipeline, and from Sundt's Industrial Group, the Willamette Water Supply Water Treatment Plant is making progress."
What expertise do you think Sundt is bringing to the table in the Northwest?
"Sundt's benefits extend beyond simply coming in with a competitive bid. We work with highly skilled, intuitive teams of experts that produce efficient designs, streamline schedules, develop creative solutions, and lead valuable discussions with stakeholders. Our people and their skills are able to drive better results, and keep costs down in the process. Ultimately, we're not just here to build a project, we're here to build a community."