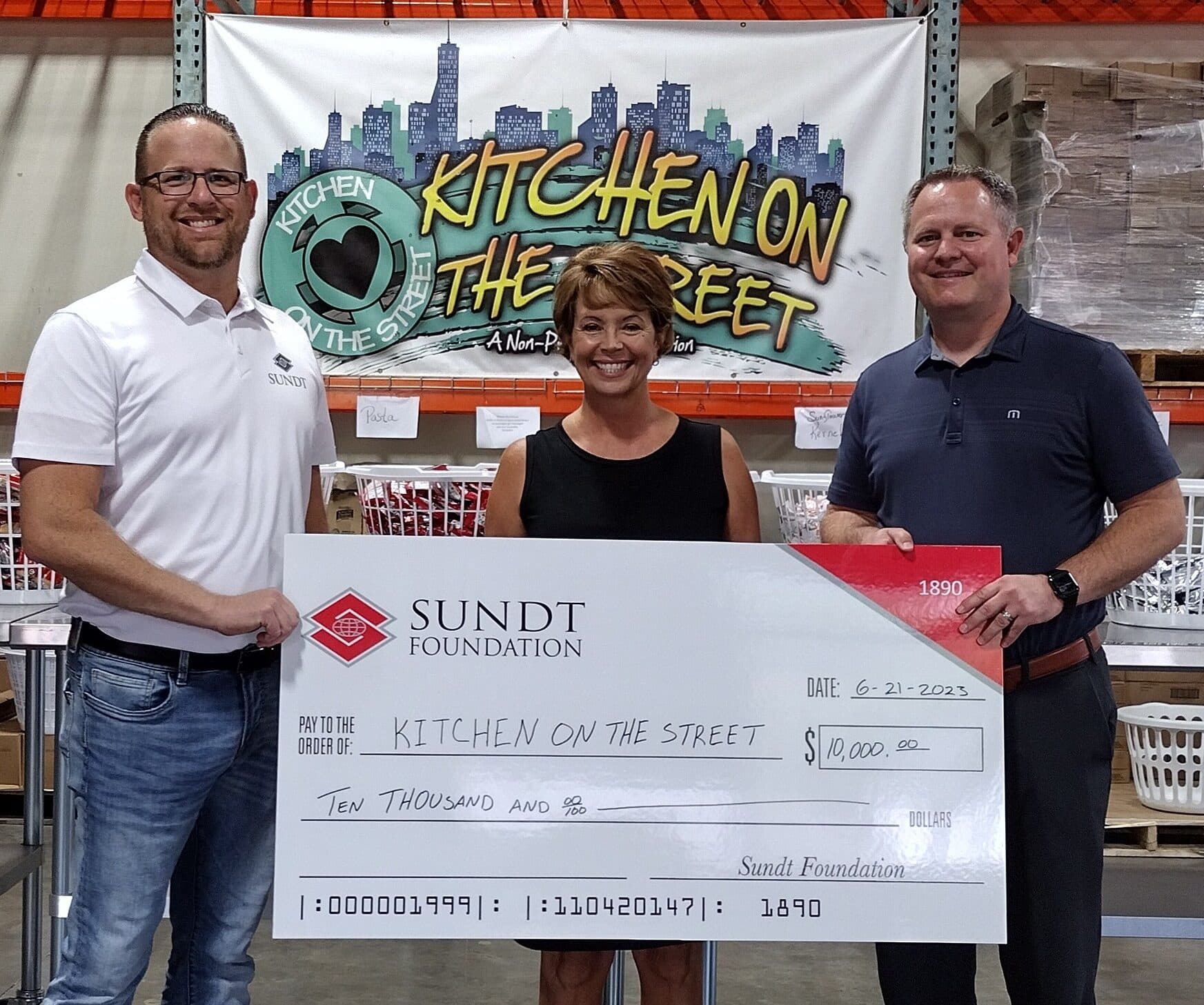 Funds will support 16 organizations to help disadvantaged adults and children.
Tempe, Ariz. (August 14, 2023) – The Sundt Foundation recently awarded $107,500 in grants to 16 Phoenix-area charities.
"It is an honor each quarter to be able to award grants to deserving nonprofits in our community," said Scott LaPoint, the Sundt Foundation's Phoenix region board member. "These nonprofits are providing critical support services and resources to children and adults in need."
The following nonprofits received $10,000 grants: Kitchen on the Street, United Cerebral Palsy of Central Arizona (UCP), Advocacy 31nine, Billy's Place, Rainbow Acres and UMOM New Day Centers.
Kitchen on the Street's grant is designated for their weekend nutrition program serving food-insecure children and families. UCP provides therapy and support services to children, teenagers and adults with cerebral palsy. Advocacy 31nine will use their grant for their Training Program, which provides training for caregivers on advocating for unique student needs, and their Individual Advocacy program, which works directly with at-risk foster youth to identify barriers to school success.
Billy's Place provides necessary grief support services and resources for children and families. Rainbow Acres will use their funds for their Adopt-A-Rancher program, which ensures that adults with disabilities are able to receive essential support services. UMOM New Day Centers help families recovering from the trauma of homelessness through emergency shelter, physical and mental health care, employment training, job opportunities and youth programming.
Foster Arizona received a $7,500 grant to support its Housing Project, a six-unit, 26-bed transitional housing program for young adults ages 18 to 24.
Seven nonprofits received $5,000 grants: Boys Hope Girls Hope of Arizona; The Center for the Rights of Abused Children; ElderTLC, Inc; Child Crisis Arizona; Mission of Mercy, Inc; Christian Life Outreach Operating Mom's Pantry and Lost Our Home Pet Rescue.
Foothills Food Bank & Resource Center and Hope Women's Center each received a $2,500 grant.
The Sundt Foundation awards quarterly grants to the Valley's charities supporting disadvantaged children, individuals and families. Nonprofits are selected through an application and review process led by a committee of local Sundt employee-owners.
About the Sundt Foundation
Sundt's purpose is to build environments where its clients, employee-owners, and communities prosper. The Sundt Foundation was established in 1999 as a way for employee-owners to give back to the communities in which they live and work. The organization is funded primarily by contributions from Sundt employees, which are matched by the company. The Foundation has awarded more than $13 million in donations to date. Nonprofit organizations interested in applying for a grant may call (480) 293-3000 or visit www.sundtfoundation.org for more information. Sundt has offices in Tempe and Tucson, Arizona; Salt Lake City, Utah; Charlotte, N.C., San Antonio, Dallas and El Paso, Texas; Sacramento, San Diego and Irvine, California; Vancouver, Washington and Tampa, Florida.
About Sundt
Sundt Construction, Inc. (www.sundt.com) is one of the country's largest and most respected general contractors. The 133-year-old firm specializes in transportation, industrial, building, concrete and renewable energy work and is owned entirely by its approximately 2,000 employees. Sundt is distinguished by its diverse capabilities and experience, unique employee-ownership culture, and depth of self-perform expertise in nine major trades. Much of Sundt's workforce is comprised of skilled craft professionals who, together with the company's administrative employees, enable Sundt to fulfill its mission to be the most skilled builder in America. Sundt has 12 offices throughout Arizona, California, North Carolina, Portland metro, Texas and Utah and is currently ranked the country's 62nd largest construction company by ENR, the industry's principal trade magazine.
Media Contact: 
Stefanie Teller
Sundt Construction, Inc.
520.750.4611 (office)
media@sundt.com