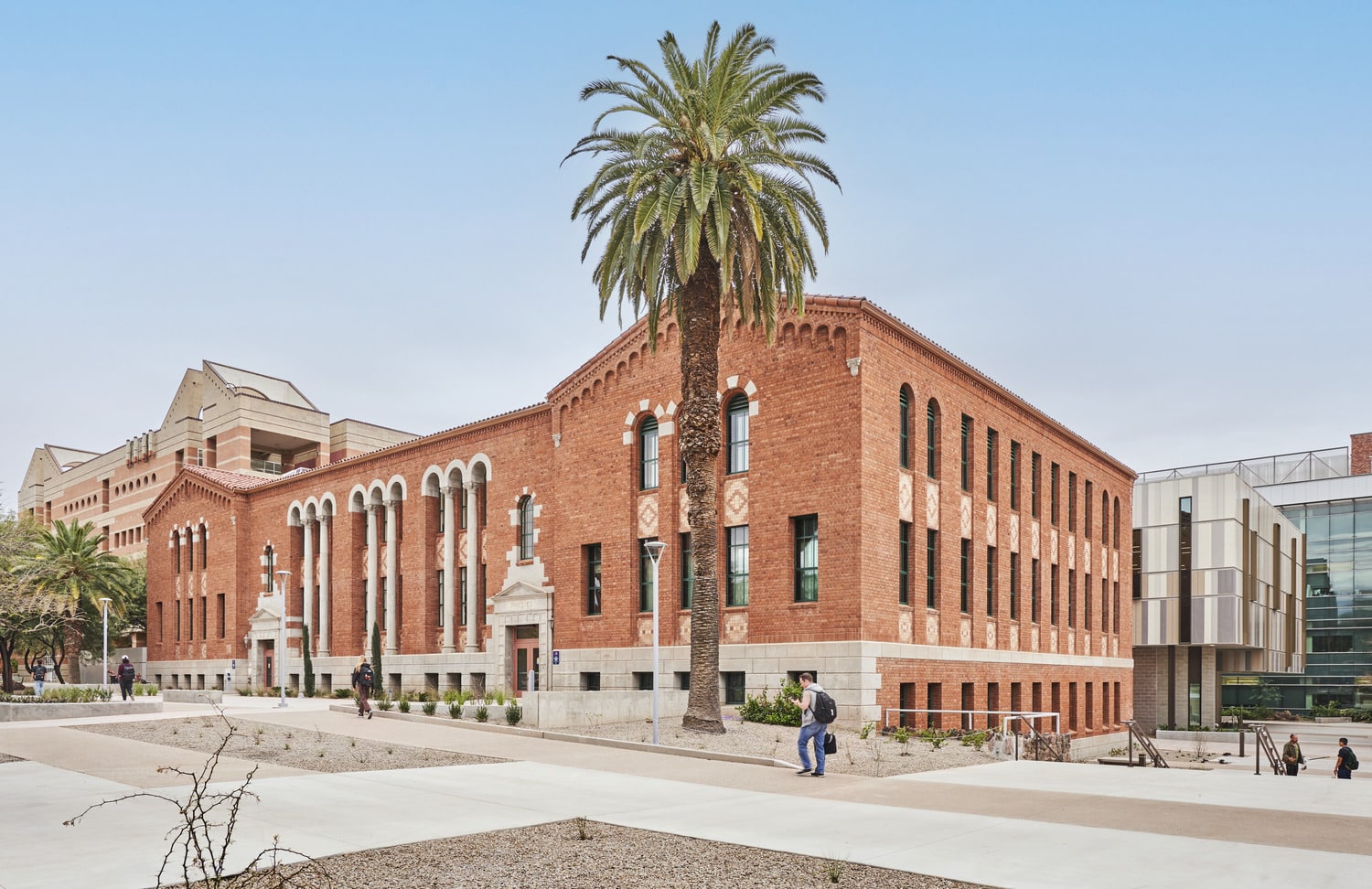 The renovation of the Chemistry-Physics building was Sundt's 59th project on the campus.
TUCSON, Ariz. (May 12, 2023) – Sundt Construction, Inc., recently completed the renovations of the University of Arizona's Old Chemistry Building, which was originally built in 1936.
Sundt has renovated the 55,000-square-foot building and constructed an adjacent three-story, 23,000-square-foot building called The Commons. These two structures consist of new offices, state-of-the-art research facilities, and seven new classrooms, ranging from 30 to 217 seats. The renovated and new spaces feature new technology and flexible seating arrangements designed to increase student engagement.
"We would like to thank the University of Arizona for their continued trust and support that helped us complete the facility on schedule," said David Ollanik, project director. "We are excited to provide the students with a brand-new hub for learning and collaboration and looking forward to more collaborations in the future."
The Chemistry-Physics building, now called "Old Chemistry," was one of five buildings Sundt constructed on the UArizona campus in the late 1930s as part of a building program funded by the Works Progress Administration (WPA). Old Chemistry, Centennial Hall, the Nugent Building, and the Sonnett Space Science Building are still in use today. Designed by the late Tucson architect Roy Place, the Chemistry-Physics building was originally a three-story red brick structure with two main entrances, and it has since had additions in the years 1948 and 1962.
Old Chemistry is part of the campus' 18-building historic district listed on the National Register of Historic Places. The architect for the project was Shepley Bulfinch and Poster Mirto McDonald consulted on historic preservation.
Sundt opened its Tucson office in 1929. In the decades since, it has built notable UArizona landmarks including McKale Center, Centennial Hall, the Student Success District, and the Arizona Stadium Skyboxes.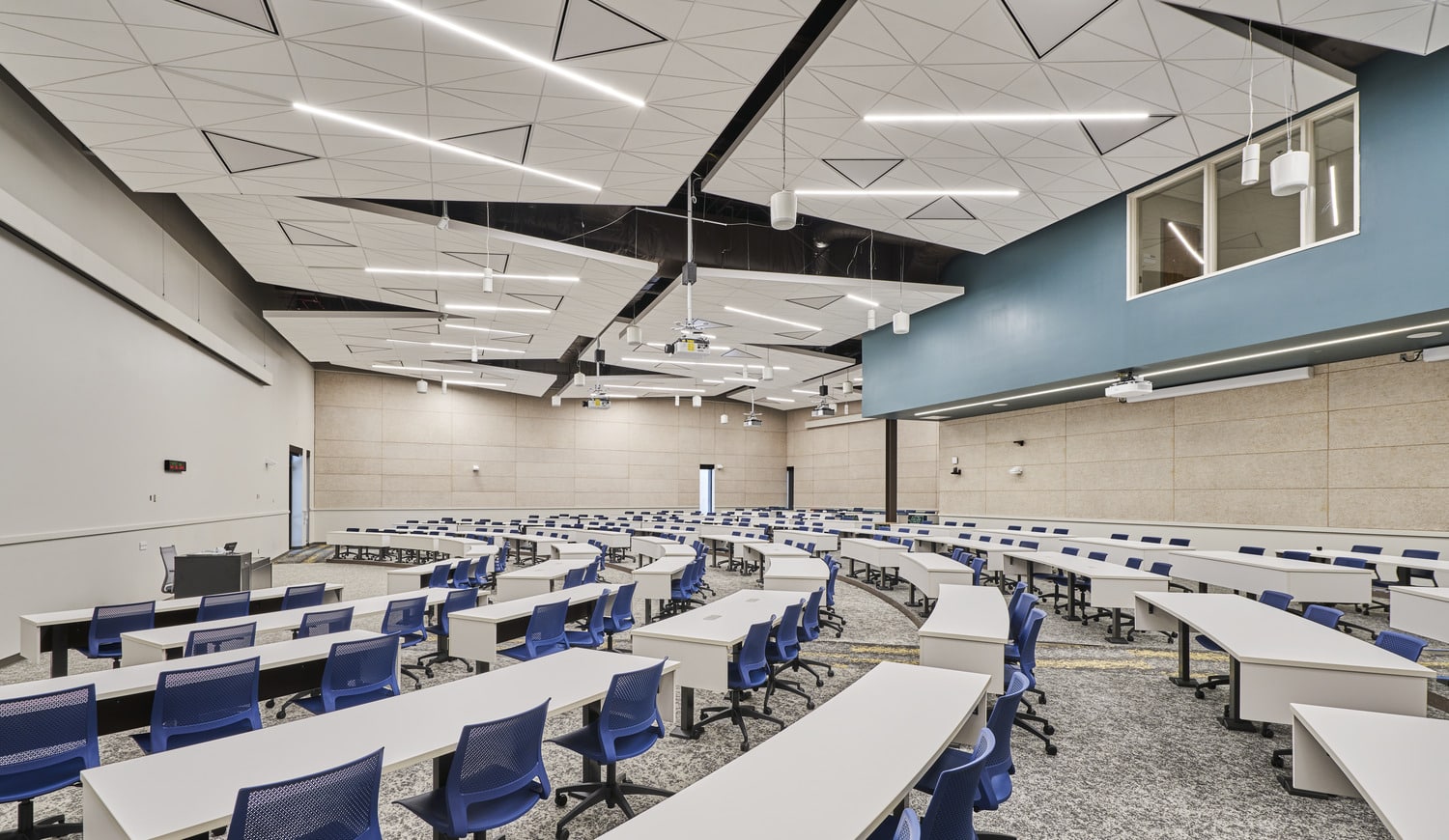 About Sundt
Sundt Construction, Inc. (www.sundt.com) is one of the country's largest and most respected general contractors. The 133-year-old firm specializes in transportation, industrial, building, concrete and renewable energy work and is owned entirely by its approximately 2,000 employees. Sundt is distinguished by its diverse capabilities and experience, unique employee-ownership culture, and depth of self-perform expertise in nine major trades. Much of Sundt's workforce is comprised of skilled craft professionals who, together with the company's administrative employees, enable Sundt to fulfill its mission to be the most skilled builder in America. Sundt has 12 offices throughout Arizona, California, North Carolina, Portland metro, Texas and Utah and is currently ranked the country's 61st largest construction company by ENR, the industry's principal trade magazine.
Media Contact:
Stefanie Teller
Sundt Construction, Inc.
520.750.4611 (office)
media@sundt.com