SAN DIEGO, Calif. (March, 10, 2023) – Sundt recently added Emma Garza and Nate Johnson to its Building Group, California District team.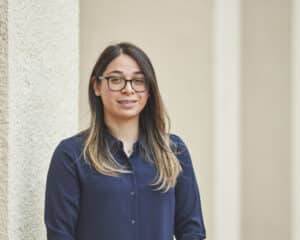 Garza joins as a lead estimator and will provide management and leadership support in the pursuit of new projects with continued support through the construction phase. She graduated from Arizona State University in 2012 and has over eight years' experience in the industry as an estimator.
"I'm very excited for Emma to join our team. Having recently worked as an electrical QC manager for a large data center project, she brings an abundance of technical expertise to our group," said Jamie Frye, vice president and pre-construction manager for Sundt's Building Group, California District.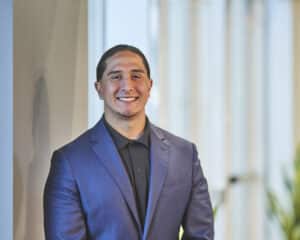 Johnson will serve as a project engineer, responsible for maintaining construction documents, subcontracts and purchase orders. He graduated in 2018 from California State University San Marcos and has had three years' prior experience with other contractors in the region. He joins the preconstruction team for the Gompers Prep Academy for the San Diego Unified School District.
"Nate's passion for learning coupled with his previous building experience will make him an immediate asset to our team," said Senior Project Manager Conrad Benitez.
About Sundt
Sundt Construction, Inc. (www.sundt.com) is one of the country's largest and most respected general contractors. The 133-year-old firm specializes in transportation, industrial, building, concrete and renewable power work and is owned entirely by its approximately 2,000-plus employees. Sundt is distinguished by its diverse capabilities and experience, unique employee-ownership culture and depth of self-perform expertise in nine major trades. Much of Sundt's workforce is comprised of skilled craft professionals who, together with the company's administrative employees, enable Sundt to fulfill its mission to be the most skilled builder in America. Sundt has 11 offices throughout California, Arizona, North Carolina, Texas and Utah and is currently ranked the country's 61st largest construction company by ENR, the industry's principal trade magazine.
###