Not everybody loves a group project in college, but for Sundt's Jim Householder, it set the stage for his career. Born and raised in East LA and the surrounding area, Jim was recently promoted to Vice President and Irvine Regional Director for Sundt's Building Group, California District. Jim has a knack for gaining the trust of major clients, which is driven by progressive delivery methods, his forward-thinking mindset and a genuine interest in the best outcome for all building users. This approach has led to collaborative relationships in California's higher education and student housing markets.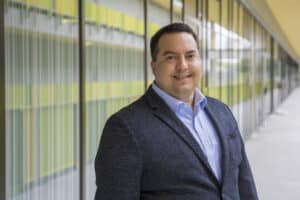 A Solid Foundation
Forming authentic partnerships has been baked into Jim's journey from the get-go. His close ties to LA led Jim to the School of Engineering at the University of Southern California and he was drawn to contracting because of its collaborative nature. As Jim narrowed down his focus, he participated in events led by student construction organizations at USC: "some of my fondest memories are the student engineering and building competitions; for a group of college kids, it wasn't about the final product, but rather it was about the camaraderie of the process: coming up with a design, realizing it and executing it. I was hooked." Jim held onto this mindset, and he continues to advocate for reciprocal partnership in all projects he works on.
"One of my first project experiences served as a major milestone for me; it demonstrated what honest collaboration looks like and the value it can achieve. We overcame tremendous obstacles and constant setbacks  by uniting as a team and supporting each other to complete the project with pride in our results. Some of those people are still my best friends and they recruited me to Sundt." -Jim Householder, Vice President and Irvine Regional Director, California Building Group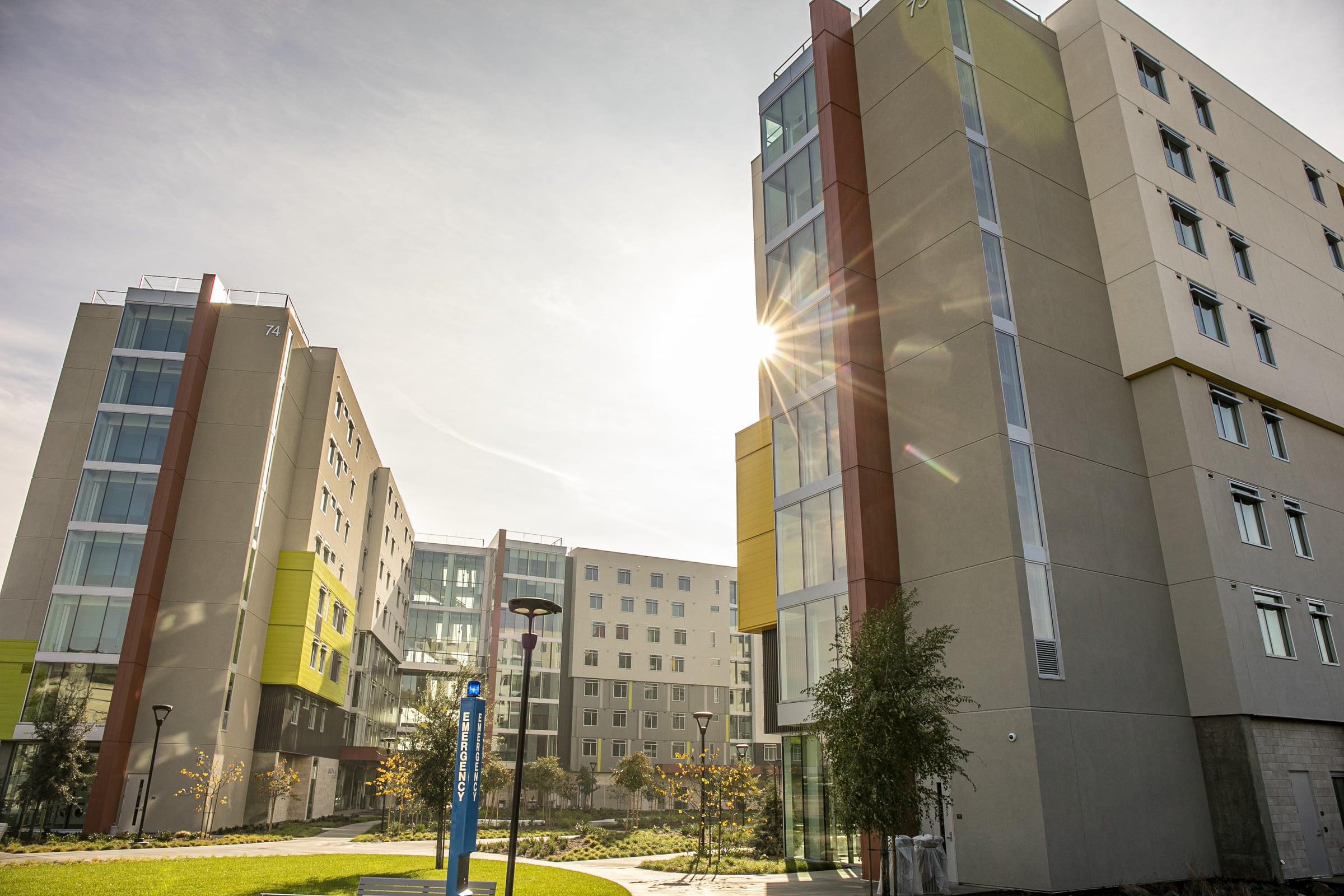 From his initial foray into construction, Jim went on to build a 20-year resume in the industry, including experience with two other large general contractors in Southern California.  Since joining Sundt four years ago, Jim has served in a leadership capacity on several large projects, including Sundt's California State Polytechnic University Pomona Student Housing Project and a large student housing project for California State University Fullerton.
Higher Standards in Higher Education
When Jim joined Sundt, he immediately jumped into a student housing project with California State Polytechnic University. "This was the highest functioning team I had ever worked with. Not only was I really happy with the Sundt team, but I was developing positive working relationships with the owners' rep and our architect and design partners. It was truly a wonderful experience not only because I learned so much from them, but because they challenged me to become a better builder and leader."
On this project, and subsequent student housing projects, Jim continued to nurture partnerships built on collaboration and respect, especially when faced with an unavoidable change order or time extension.
"When advocating for a change order or time extension, I aim to clearly demonstrate the validity of the change and the value of the service we're providing to the owner. I walk them through the why and listen to their concerns. It's always about full transparency and compromise."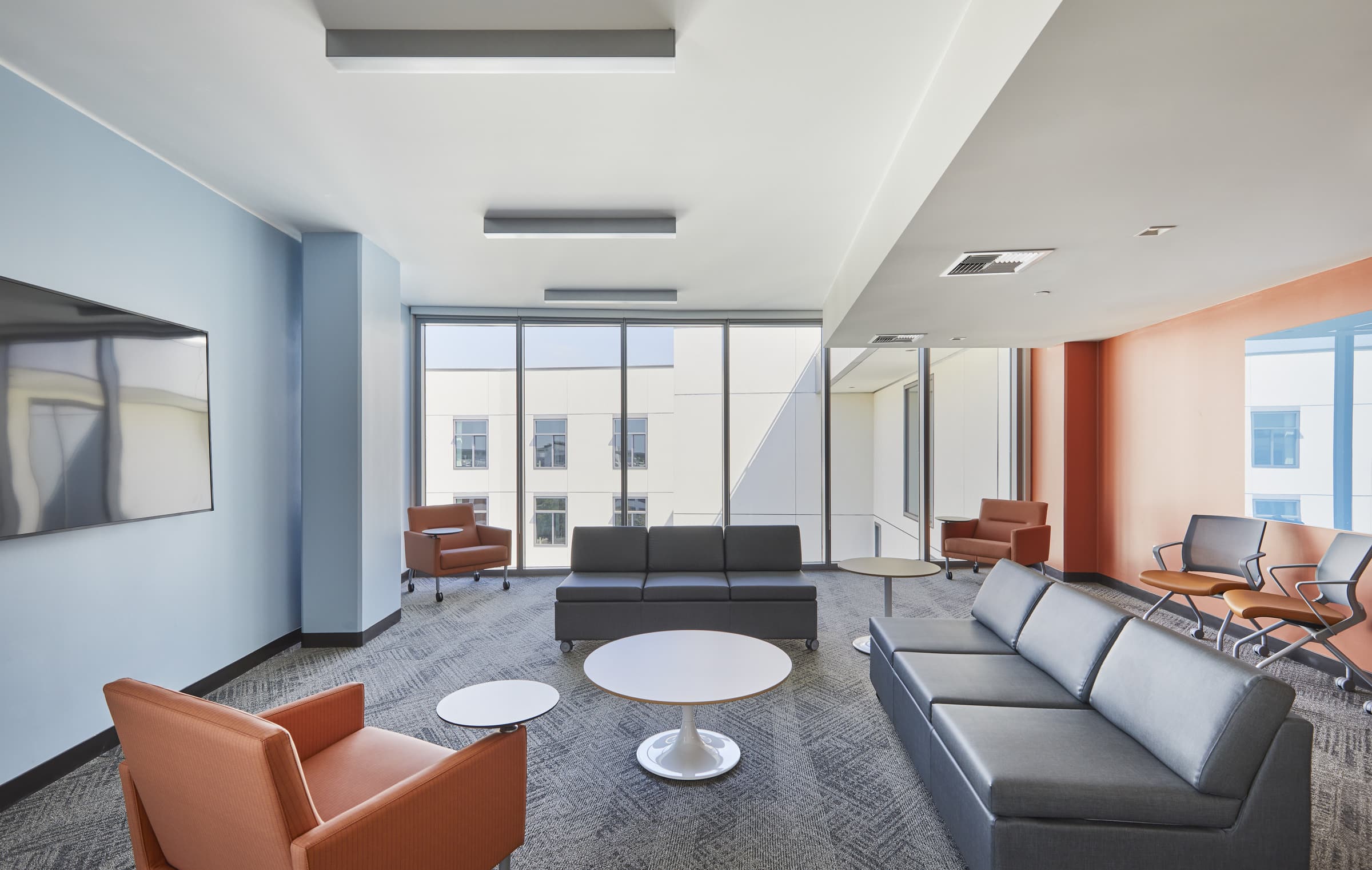 Jim also credits progressive delivery methods, flexibility and working closely with the buildings' users as some of the keys to this success. "On student housing projects that are collaborative design-build, all users have a seat at the table in the process. We meet with students, building maintenance and custodial staff, the IT department, and even grounds maintenance to ensure that the project design serves all audiences."
Hosting regular meetings that considered the needs of all users meant the design team had the ability to integrate these requests early on in the process, which in turn prevented project delays. "Some of the requests were extremely simple, like adding on caster wheels to removable shelving so that maintenance staff could access plumbing piping more efficiently. We're not the regular users of the building, but just by asking questions with this attention to detail, all stakeholders know exactly what to expect from the final product on delivery day because the collaboration has been in place since day one."
Sign up for the Sundt California Newsletter