Sundt Installs Broadband Infrastructure in Southern Arizona
Whether it's a doctor giving a telehealth check-up, a farmer monitoring the soil moisture of the crops we eat, or a student learning from home, people from all walks of life have come to rely more on their high-speed internet connection. It has also become clear that low-income, rural and tribal communities in Arizona who don't have broadband access are at greater risk of falling behind.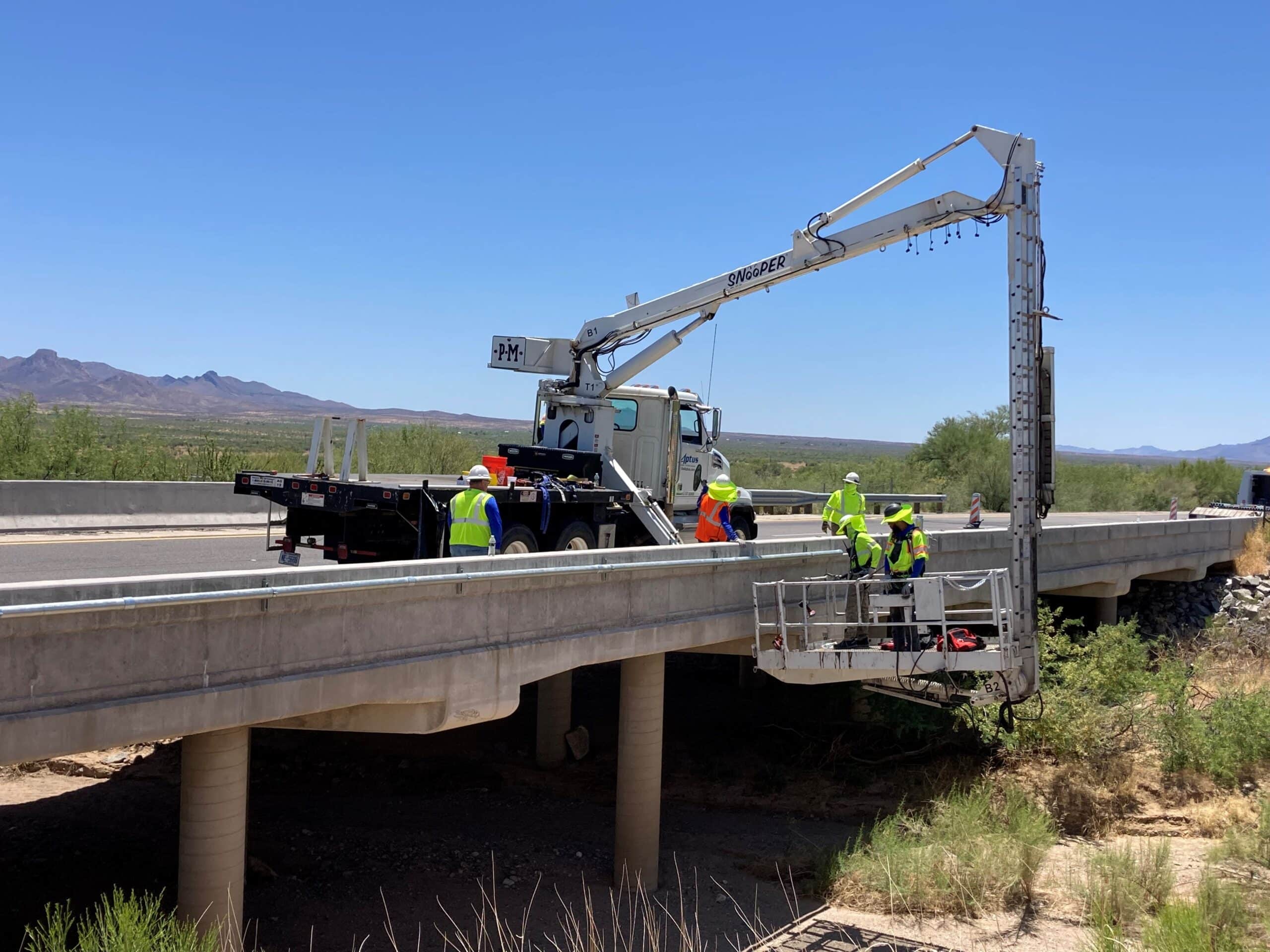 To meet this need, the Arizona Commerce Authority (ACA) and Arizona Department of Transportation (ADOT) are working to expand access through the Arizona Statewide Broadband Strategic Plan. Sundt and joint-venture partner CS Construction, Sundt/CS, are building out the southern portion of the state's new Middle-Mile Network, adding connectivity along Interstate 19 from Tucson to Nogales.
Moving Arizona into the Future, One Inch of Road at a Time
Along 63 miles of interstate shoulder, our design-build team is installing fiber-optic and high-speed internet infrastructure via broadband cable. The $15 million project includes trenching and installation of two-inch HDPE conduit with seven micro ducts, 288-strand fiber optic cable, triple pull boxes every 3,000 feet, and multiple node buildings.

Once completed in early 2023, the cable will give ADOT the fiber backbone needed for intelligent transportation systems (ITS) along this corridor. New technology will track freight, create variable speed corridors, and eventually support autonomous vehicles. Other micro-ducts within the cable will be reserved for utilities and internet providers.
Project Executive Eric Weston is overseeing construction on the I-19 ITS project. While it may not be large by Sundt standards, he pointed out, the project will have major impacts on the local economy and open up opportunities for larger broadband projects in the future for Sundt/CS.
Interstate broadband will greatly improve connectivity between metro areas such as Los Angeles, Las Vegas, Phoenix and Dallas-Fort Worth. It will bridge the communication gap for rural communities, improve critical emergency services and connect schools. Also, this is laying the groundwork for electric vehicle charging networks. Early investment in this infrastructure shows next-level thinking by the Governor's office and ADOT.

— Ted Chamberlain, Project Director, Sundt Transportation Group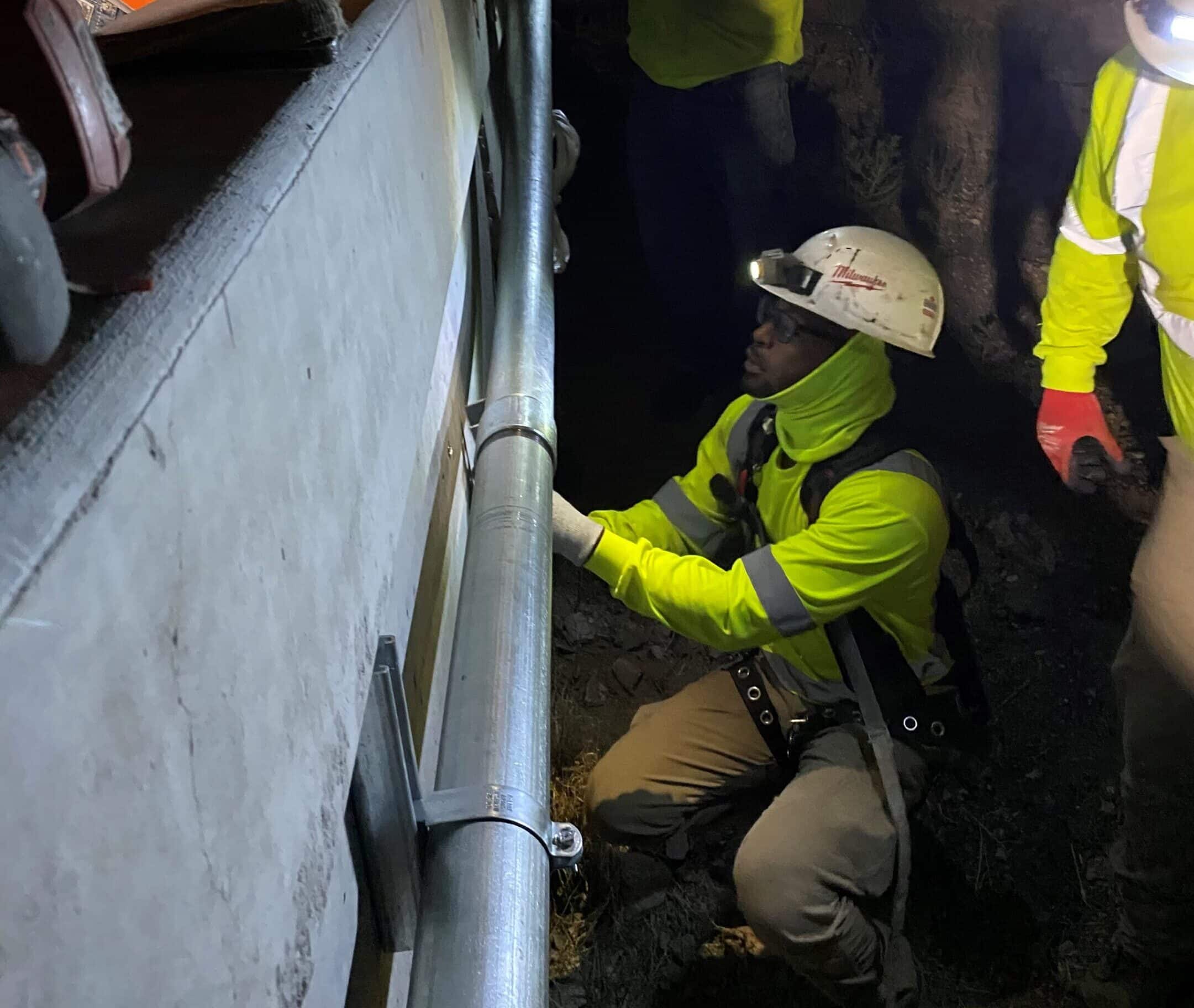 "There's so much economic activity along these thoroughfares—agriculture, mining, manufacturing, warehousing," Eric explained. "You also have underserved areas that need high-speed internet access. This is critical infrastructure on several levels."
As Arizona and its neighbors expand their broadband networks, Sundt/CS is set up to execute these projects in a faster, more cost-effective manner than other builders. "CS is a premier ITS contractor—they have so much institutional knowledge," said Eric. "Sundt is a go-to civil contractor; we're known for our skill and our collaborative style. Together, we can bring immense value to this kind of work. And, considering the state's plans for future broadband projects, the opportunities are looking really promising."
Sundt is a go-to civil contractor; we're known for our skill and our collaborative style. Together, we can bring immense value to this kind of work. And, considering the state's plans for future broadband projects, the opportunities are looking really promising.

— Eric Weston, Project Executive