For National Intern Day, we sat down with four University of Texas El Paso (UTEP) interns to celebrate their love for the city they live and work in. Internship programs benefit students and employee-owners alike, giving students the opportunity to explore potential careers, and employees the chance to mentor young adults at the beginning of their careers.
Paul Guzman, Nallely Leyva, Maria Luevano, and Ciria Palacios offered their perspective on the intern experience and their unique ties to El Paso.  For Project Director Joe Riccillo, hiring local talent is crucial for the progress of the City of El Paso, as they bring a unique perspective and passion to the work they do.
Their Boots a
re Rooted
Besides being world-famous for their iconic boots, El Paso has a close-knit culture; it's one that keeps natives there for the long haul. Nallely and Paul are UTEP Intern Engineers on El Paso's IH-10 widening project, and both are pursuing degrees in Civil Engineering.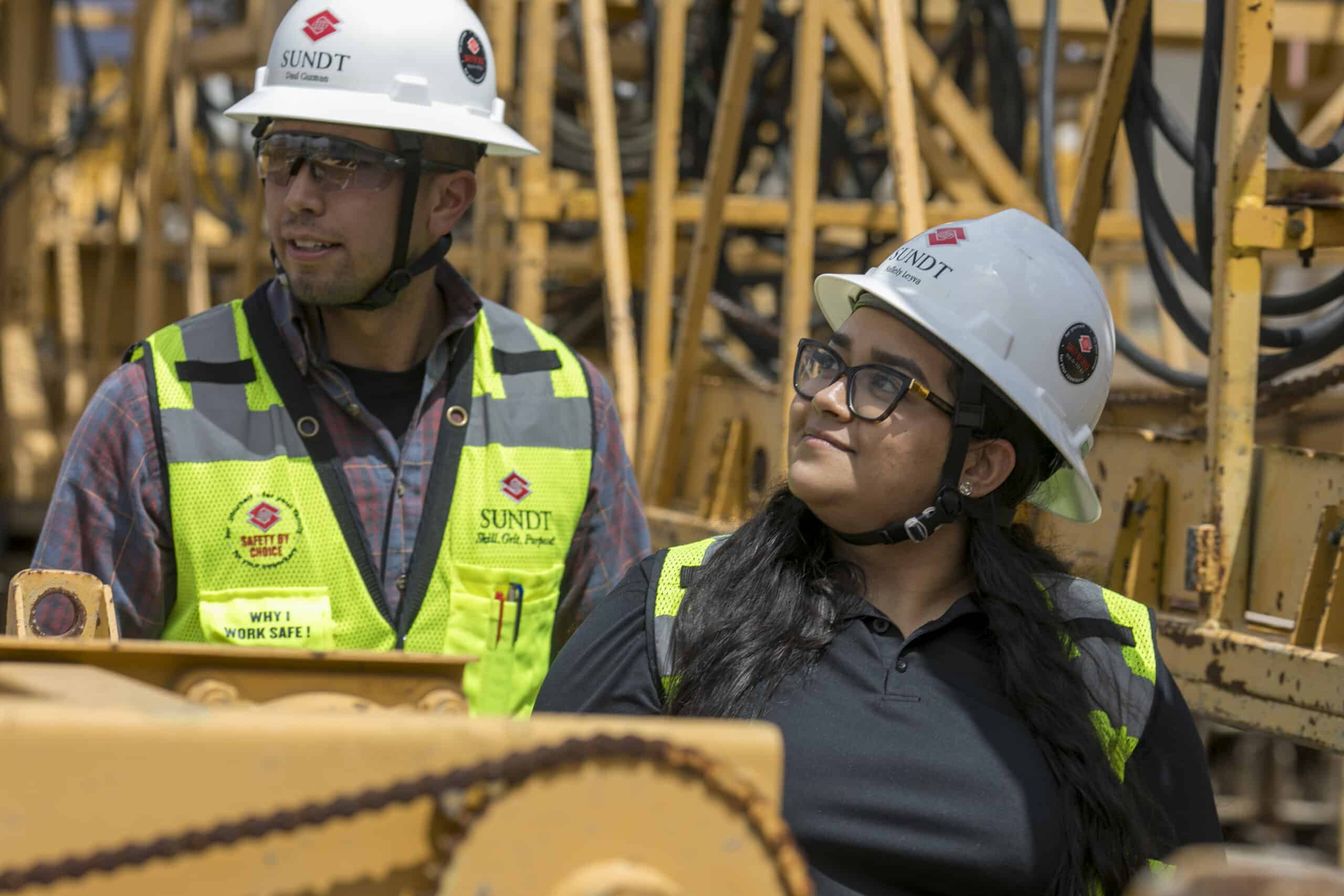 Born and raised in El Paso, Nallely reminisced on fifth-grade career day, recalling that her younger self was enamored by the engineers who visited her classroom. "I was sitting in class, thinking, 'wow,' everything they do has a reason, and sometimes that reason isn't obvious to those of us who aren't engineers." Even after changing her major twice, Nallely is now doing exactly what her nine-year old self dreamed of in the city she loves. She chose to stay in El Paso because of the close ties she has with her family and community.
Also an El Paso native, Paul echoed Nallely's sentiments; for him, attending UTEP and staying close to his family is the end goal. "I love living in El Paso because of its rich culture and diversity. I always feel like I'm home." Paul began his education as a computer science major, but quickly realized that he wanted a career that kept him engaged, mentally and physically. "One of the best parts of this job is being part of a team that gets to build something tangible."
Maria Luevano is an intern engineer on the Eastside Regional Police Command Center project, which is in an area of El Paso that is developing quickly. Maria left El Paso for college but returned because she wanted to transfer to UTEP for their construction and engineering management program. "I knew I wanted to get back to El Paso to be with my family. In this profession, you move around frequently, so I'm grateful for this opportunity to spend time with them."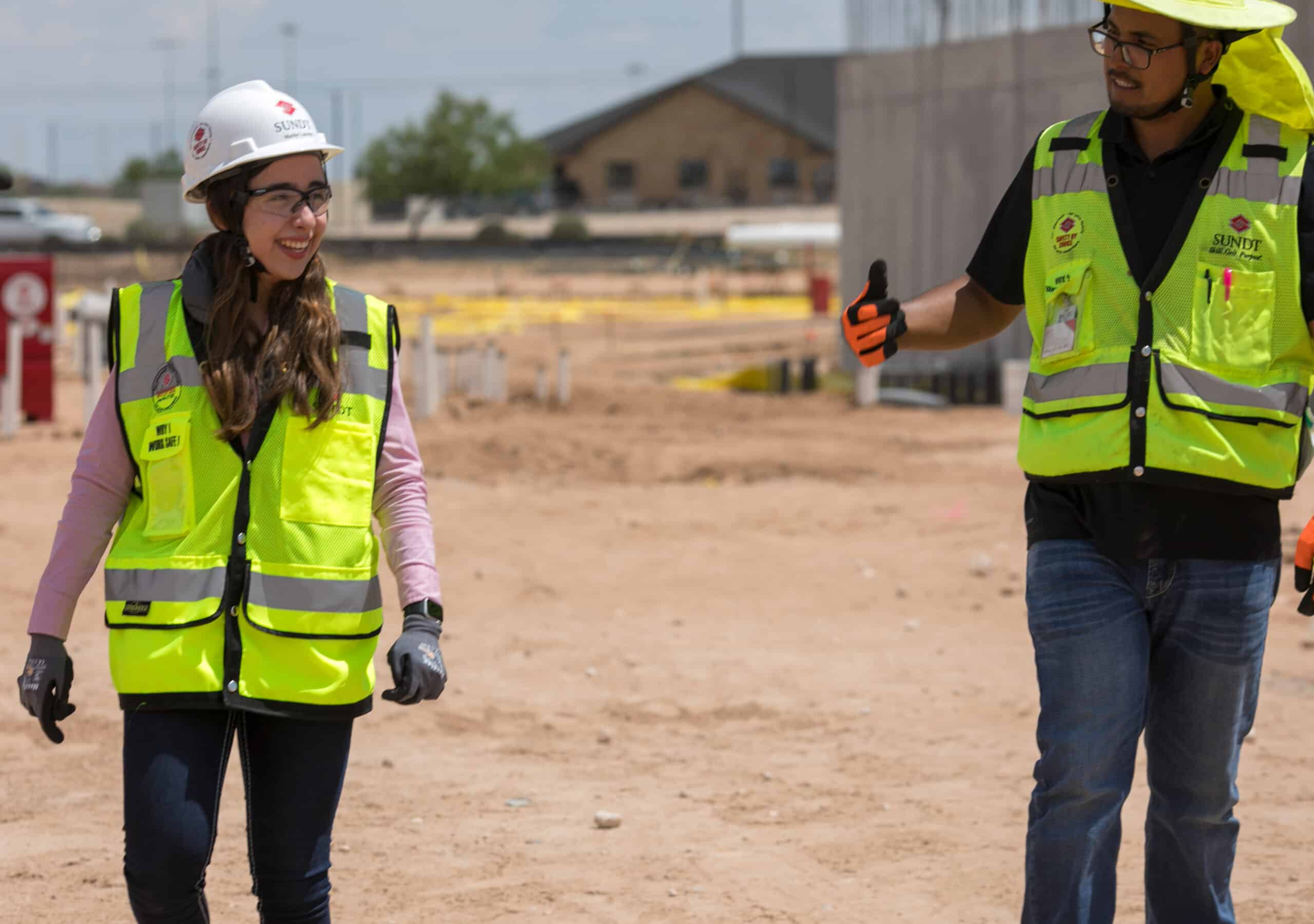 Sundt has a history of performing work in Downtown El Paso, and the latest project is the Mexican American Cultural Center (MACC) and Library Renovation. Ciria Palacios is a UTEP intern engineer on this project and reminisced on the positive transformation El Paso has undergone since she was young.  "It's nice to see the community evolving, especially downtown. Now, we have hotels and restaurants that maintain the history and culture of El Paso. The MACC will add even more value to the community."
Real-World Application
When asked about their internship experience, Nallely, Paul, Maria, and Ciria all agreed that it was their goal to intern specifically with Sundt. Nallely sent her resume to Sundt's college recruiter, Paul sought out Sundt when he visited the UTEP campus, Ciria was referred by her professor, and Maria brought her application directly to Sundt's El Paso office. Each intern arrived at Sundt in a different way, but all reflect the grit that Sundt values.
Reflecting on their most valuable learning experience, Paul discussed the hands-on practice the IH-10 project has afforded him, even in the preconstruction phase. "It was a different monster coming in to a highway project, so it was awesome to learn how to read the highway drawings, something that is a real-life application of what I'm learning in class."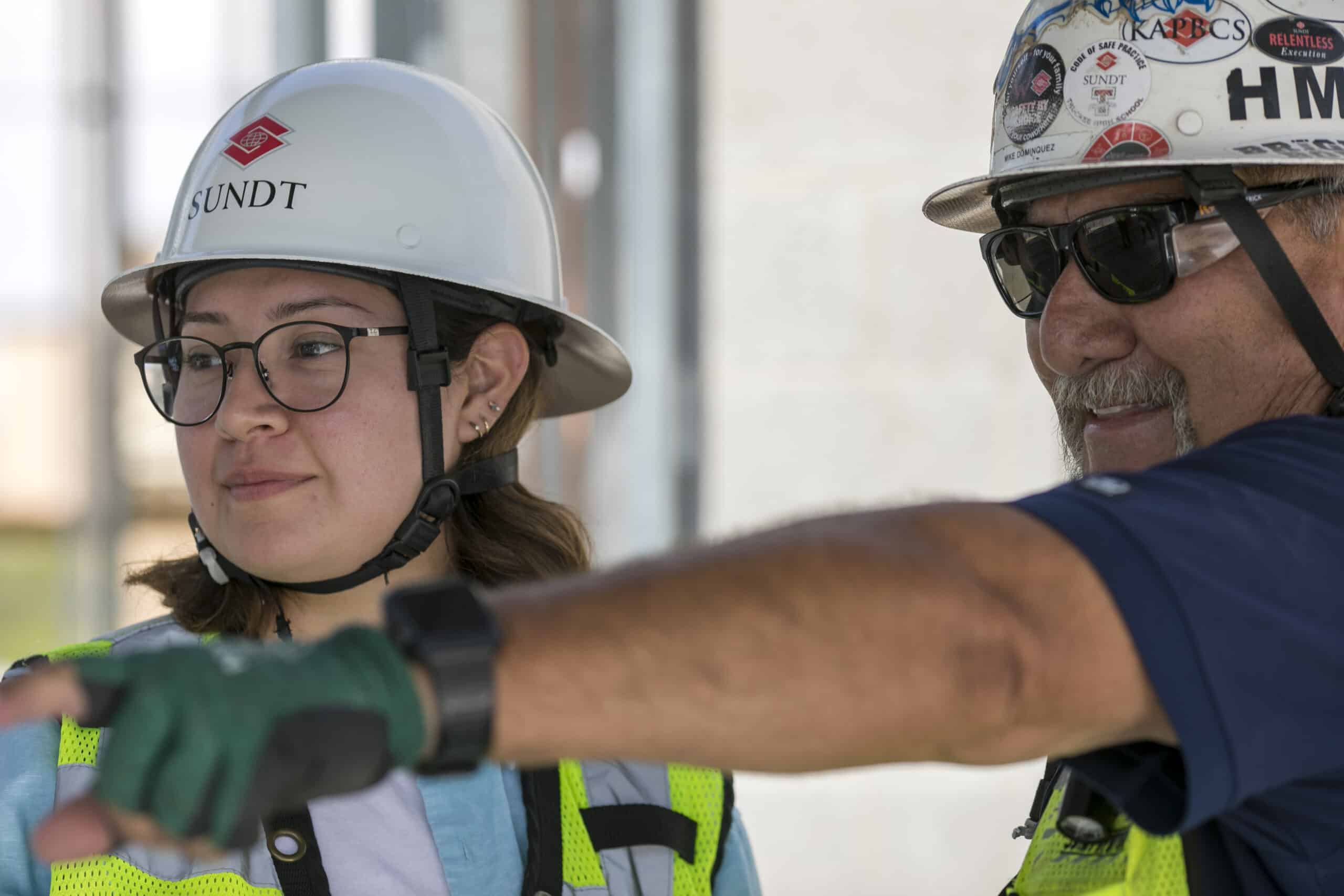 Ciria pointed out that she has always felt comfortable asking any questions: "Everyone on the jobsite is always willing to go above and beyond to answer my questions or take the time to show me if I still don't understand." Maria echoed this, stating that she feels integrated with the team, and everyone takes the time to listen to her input on the Eastside project.
For these UTEP students, interning with Sundt is an opportunity to be a part of their community's transformation. "A lot of my friends ask about my internship," Nallely reflected, "and I tell them that everybody is happy to work for Sundt, and I think that that's something that speaks for itself."
Interested in an internship? Sundt begins hiring interns this fall. Check out our job postings for more information or contact Sundt's College Recruiting Specialist Marissa Anderson at marissa@sundt.com.