With Memorial Day approaching, our industry will again honor the men and women who gave the ultimate sacrifice to protect American lives and livelihoods. It's a day of reflection during which people across the country pay their respects to fallen soldiers. For many, this takes the form of supporting those soldiers who are still with us, especially those in need. It's an important day for employee-owner Frank Vega, Chief Estimator with Sundt Building Group's California District.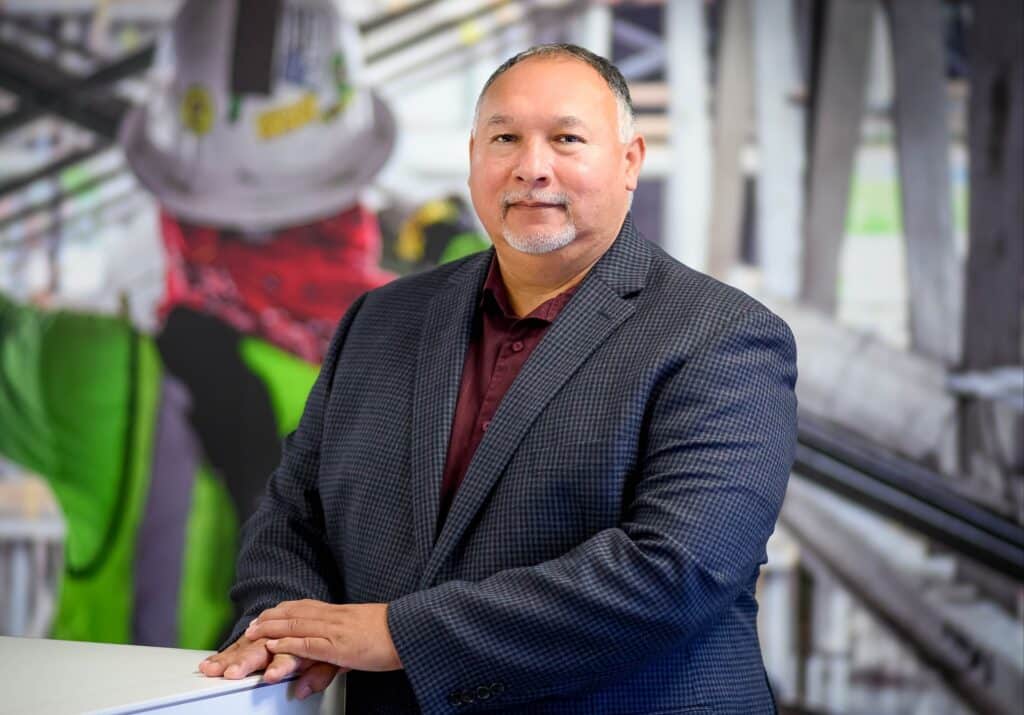 Frank served for nine years as a U.S. Navy Seabee builder before entering the construction industry in his return to civilian life—a transition process that over 200,000 veterans undertake each year. Speaking on this experience, Frank shared this week about his work as a Seabee, his journey into preconstruction, and the reasons he and fellow Sundt Foundation members are supporting veterans and their families.
Frank, during your time a Navy Seabee, where did you deploy, and what did your assignments involve?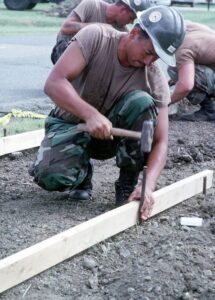 The first was to Guam in 1987, where we worked on the existing naval hospital and helped construct a new one. This is where I received my first Navy Achievement Medal. Following that, I deployed to Panama during the Noriega conflict, and then with a separate detachment to La Paz, Bolivia. We went on a humanitarian mission to remodel a very old hospital in a tight 30-day window.
From there, we rejoined the main battalion in Spain for eight months. I helped build a childcare facility and installed new electric feeders for the runway, for which I received my second Navy Achievement Medal. After spending a few months in Port Hueneme, I deployed to Iraq during Operations Desert Shield and Desert Storm in 1990 to 1991. After nine months, I transferred to Adak, Alaska, our closest military installation to Russia. I spent my last few months in Puerto Rico, where we provided maintenance to the base and support for rebuilding after several hurricane destructions.
What project challenged you the most? What lessons did you learn?
The hospital in Bolivia was one. A lot of our tools and materials didn't make it there on time. We had to build a three-story scaffold with missing parts, and flimsy planks. Also, the 100-year-old building's electrical wiring was all the same color and high-voltage, so safety was a concern. At the same time, our lives were being threatened by terrorists.
The biggest lesson I learned was to prepare. Prepare for the worst and hope for the best. Prepare when deploying to the next construction site, island, country, war, or whatever it may be. You need to prepare at home and get your mind right for the next job.
"The biggest lesson I learned was to prepare. Prepare for the worst and hope for the best. Prepare when deploying to the next construction site, island, country, war, or whatever it may be. You need to prepare at home and get your mind right for the next job."

– Frank Vega, Chief Estimator, Sundt California Building Group
How did you get your start in San Diego's construction market, and what led you to your current role?
When I left the Navy in 1996, I was stationed here at Miramar. I worked as a carpenter up until 2000, when I used the G.I. Bill to complete my degree in computer science. I was offered the choice to be a project manager or a superintendent, but I wanted to be an estimator so I could stay closer to home. A part of me misses being in the field, but 20 years later, I'm still here working in estimating. In 2018, I was given the opportunity to join Sundt, and I've been here since.
What accomplishments with Sundt are you most proud of thus far?
The site modernization projects we're doing for San Diego Unified School District are bringing major improvements, including Ralph Waldo Emerson Elementary and Morse High School Phase II and Phase III, which we're starting now. Also, we just won an award last month from SDUSD for exceeding all Emerging Business Enterprise (EBE) goals on Morse Phase II—reaching nearly 60% of the total project value, and that included disabled veteran business enterprises (DVBEs).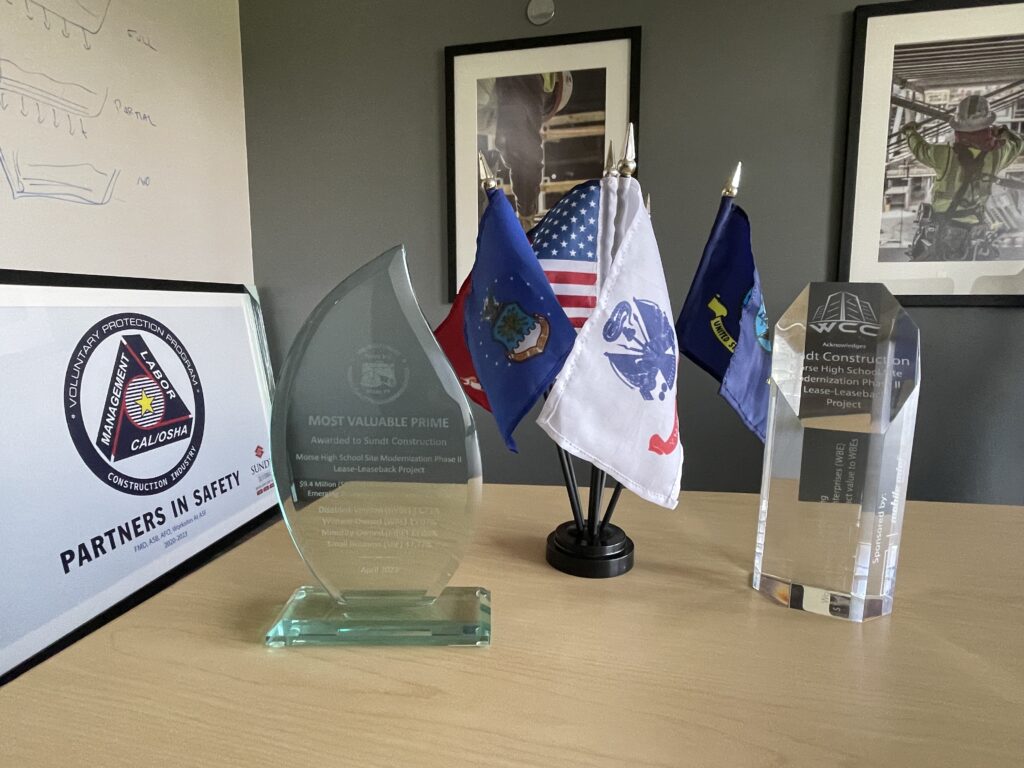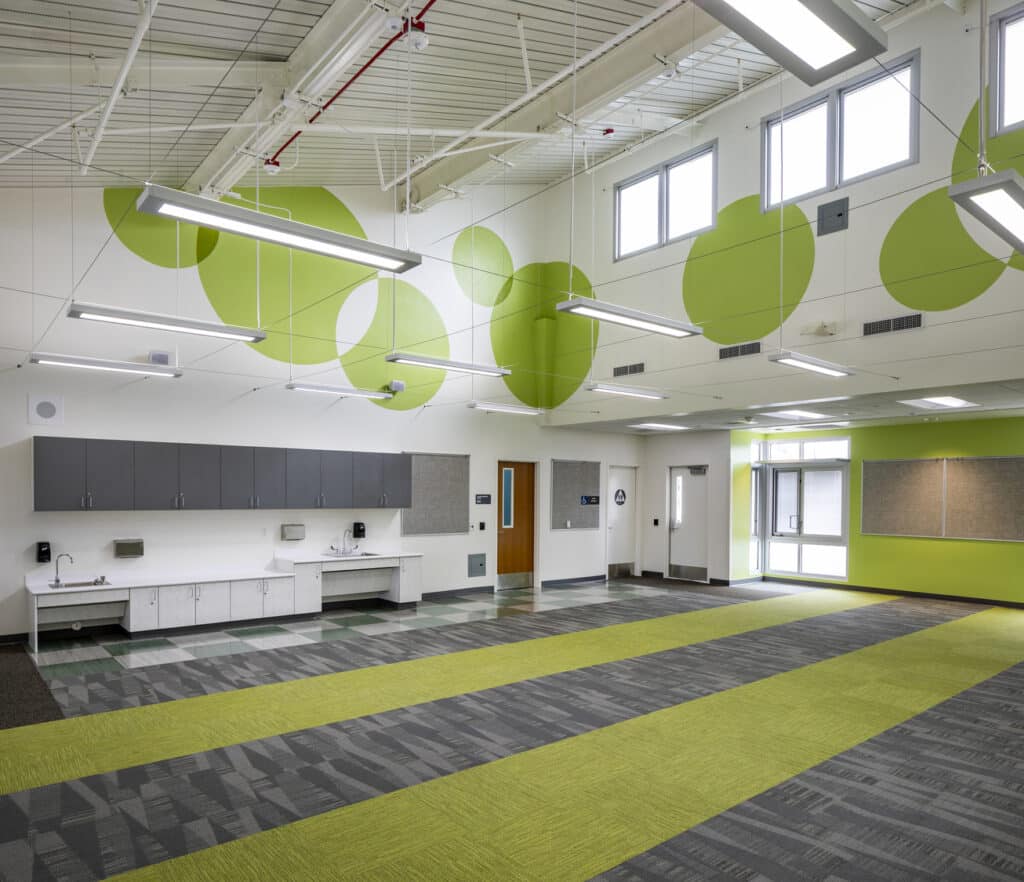 Overall, I'm most proud of the team I work with at Sundt that allows me to continue to develop, learn and refine my skills. And I'm excited for what's coming next, including this $200 million Seaside Resort project, which I'm working on with Mari Tilzey in Sacramento. When I began my career, I was an E-1 in the military, and now I sit in a Chief Estimator role thanks to the support and opportunities offered here at Sundt. I'm also proud of the culture we have here of giving back to our community, including supporting veterans.
Why is supporting veteran-focused organizations a priority for Sundt's San Diego district and for you personally?
For veterans, it's expensive to live in San Diego compared to almost anywhere else you're stationed. When I was in the Navy here, I was making less than $2,000 a month—with a wife and young kids, and house payments. It just wasn't enough money to go around. There were times we'd shake out the coins from the couch cushions or the car seats. Dinner was a Whopper meal at Burger King. My wife and I would share the Whopper, and my son would eat the fries. You get paid on the first and the 15th—and the way I remember Memorial Day weekend is, that whole three- or four-day weekend, you're broke because you don't have any money until the first of the month.
When I think back on those days, it makes me want to help the families we see now. Whenever we have opportunity to assist veterans through the Sundt Foundation, I always try to volunteer, especially when it comes to helping the kids. You know, as adults we make decisions and we've got to live by them—which isn't to say adults don't need help too. But kids don't have a say in their situation.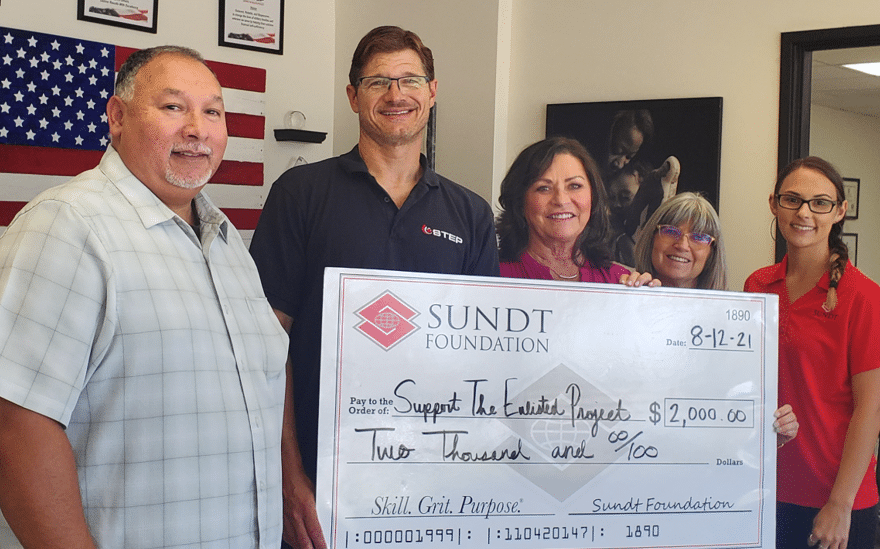 One of the organizations we support is Support the Enlisted Project (STEP). And it's amazing what they're doing for these families. Getting to see their facility, you see all their organizational systems, their racks full of clothes, blankets, and food. To hear the stories of these families they serve and why STEP's founders started that organization—and that their leadership are clearly not in it for the money—it makes you want to support what they're doing.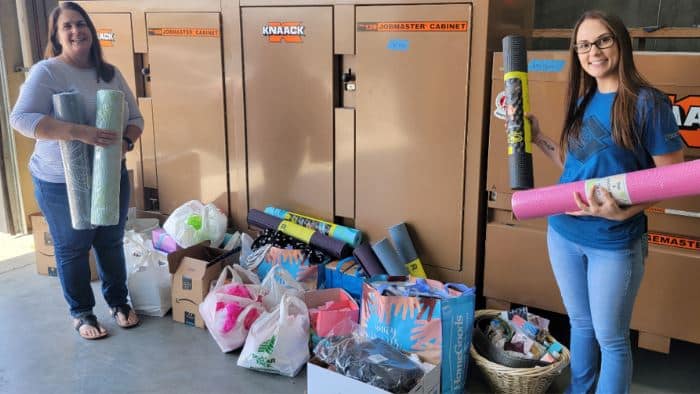 To learn more about how Sundt is building prosperity for communities in California, sign up for our e-newsletter at sundt.com/regions/california.