At Southwestern College in Chula Vista, California, Sundt is serving as the construction manager at risk (CMAR) for the school's new Institutional Technology Building. The 18,500-square-foot, $21.5 million project topped out last month and will include a new data center as well as offices and conference room space for instructional and IT staff. As an architecturally forward-thinking, high-tech, and sustainable facility, it's a glimpse at the future of community college construction in California.
Most of the building's interior will remain behind the scenes from students, but its digital capabilities will create more access to resources for a better learning experience. Among other functions, it will support the college's Virtual Desktop Infrastructure (VDI) system, which allows students to utilize lab apps and software remotely, as if they were on campus.
Stewardship of Natural Environment = Better Built Environments
The project marks a new chapter for Southwestern College as its first net-zero energy (NZE) building, with all parts of the structure except the data center meeting NZE standards. But sustainable operations are hardly new for a college whose guiding principles include "utiliz[ing] natural, financial and physical resources effectively." Southwestern's energy conservation commitments predate California's regulations for higher-performing buildings, and this is the natural progression of their efforts.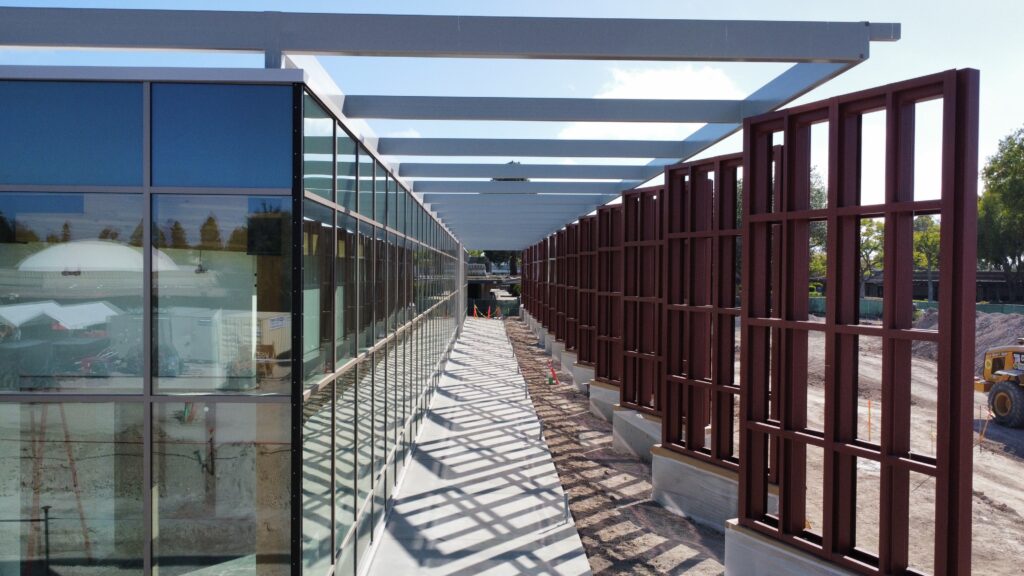 Achieving net-zero involves multiple steps, starting in design to reduce Energy Use Intensity (EUI) by 70% as compared to a traditional office building. From the new facility's orientation, to its exterior skin, to the way it attracts natural light into the building yet deters direct sun, everything is built to save energy and create an attractive and long-lasting space. The roof-mounted photovoltaic (PV) solar array will contribute to the overall sun shading strategy while, of course, serving to generate enough power to offset energy needs.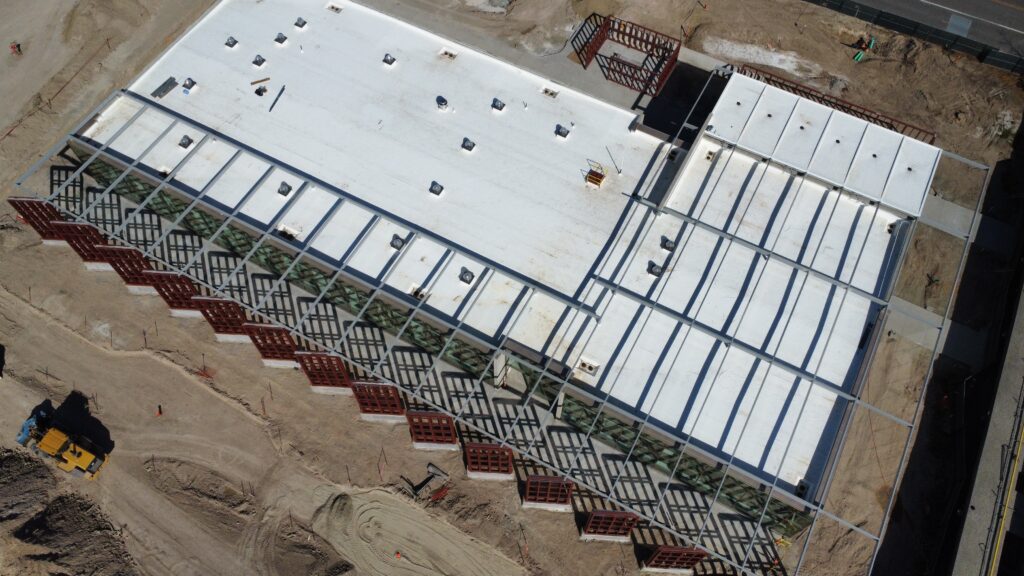 Stewardship of Quality = Better Project Outcomes
To finish in time for the fall semester, our project team has worked together to head off several would-be issues. Dealing with exposed structural components like steel hangers for heavy timber framing and ledger angles for metal decking, it was key to establish the correct layout of embeds in the tilt-wall panels, especially with several dimensional and elevation clarifications, according to Senior Project Superintendent Glen Farlow.
"In addition to staying on top of our concrete subcontractor's quality control and performing our own spot checks, we laser-scanned the tilt-wall forms to confirm embed locations," said Glen. "After seeing a few spots for minor corrections, we made the decision to to perform an all-hands-on-deck review of every embed in every tilt wall form. The process resulted in some modifications, which saved time and money, and provided for a quality product with which the architect and the district were extremely pleased."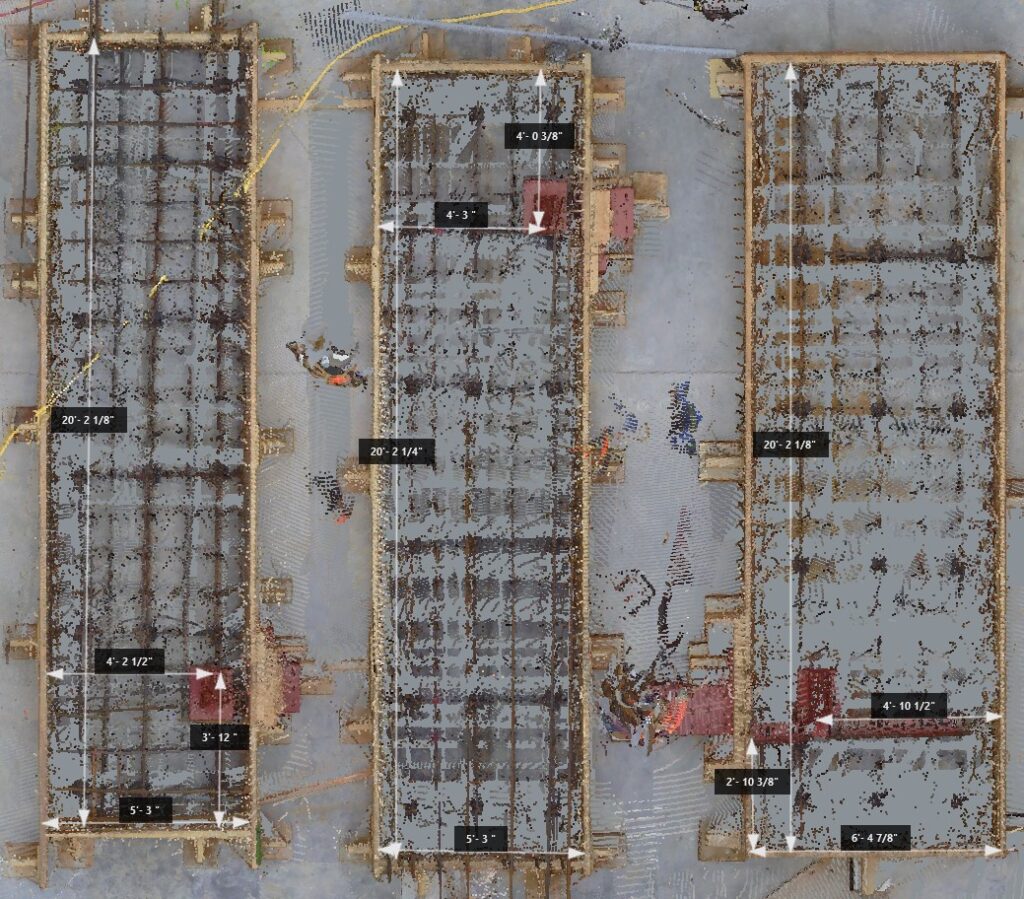 According to Assistant Project Manager Tyler Menard, the team identified one major snag early in the construction phase. "Contract drawings called for utilities to tie into existing switches and water mains. However, looking at as-built conditions, we noticed the utilities shown were part of another project that hadn't started—so they weren't actually there."
To resolve this issue, the team worked with the district to identify portions of the other project that needed to be installed as a part of our project, which sped up the procurement process. "It let us secure the utilities needed to get our building online," said Tyler. "It also ensured that subsequent projects could avoid demolishing new landscape and paving areas we're constructing." In addition, the team anticipated potential supply chain delays involved in procuring the new main power switches needed and worked with their electrical subcontractor to create an appropriate temporary switch condition to get the building energized.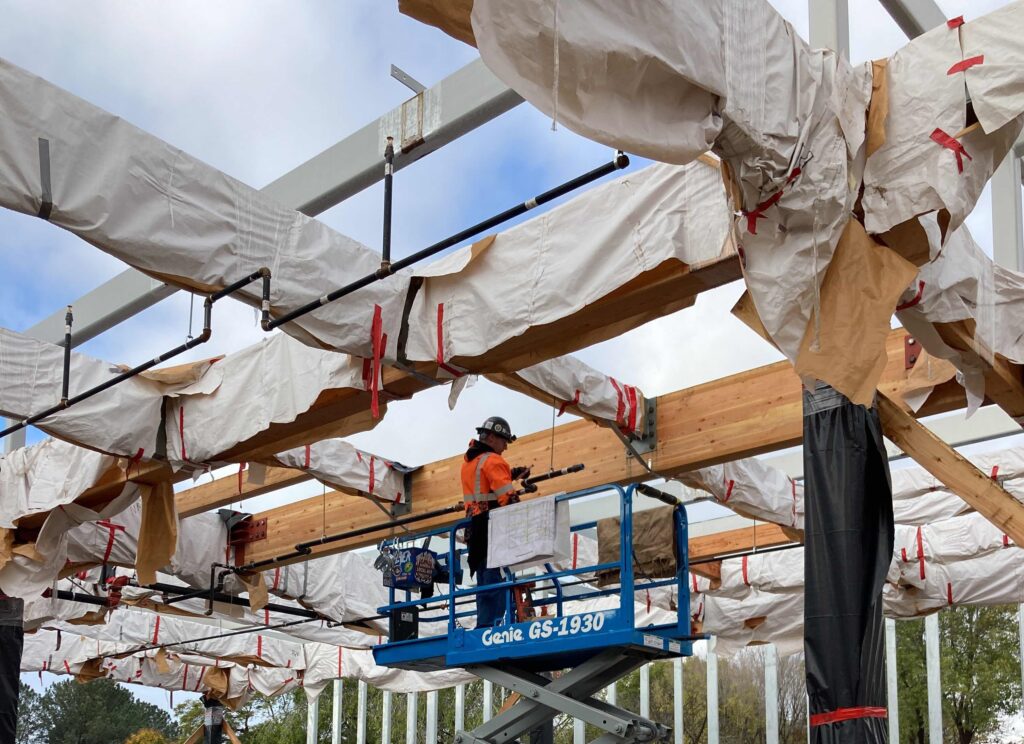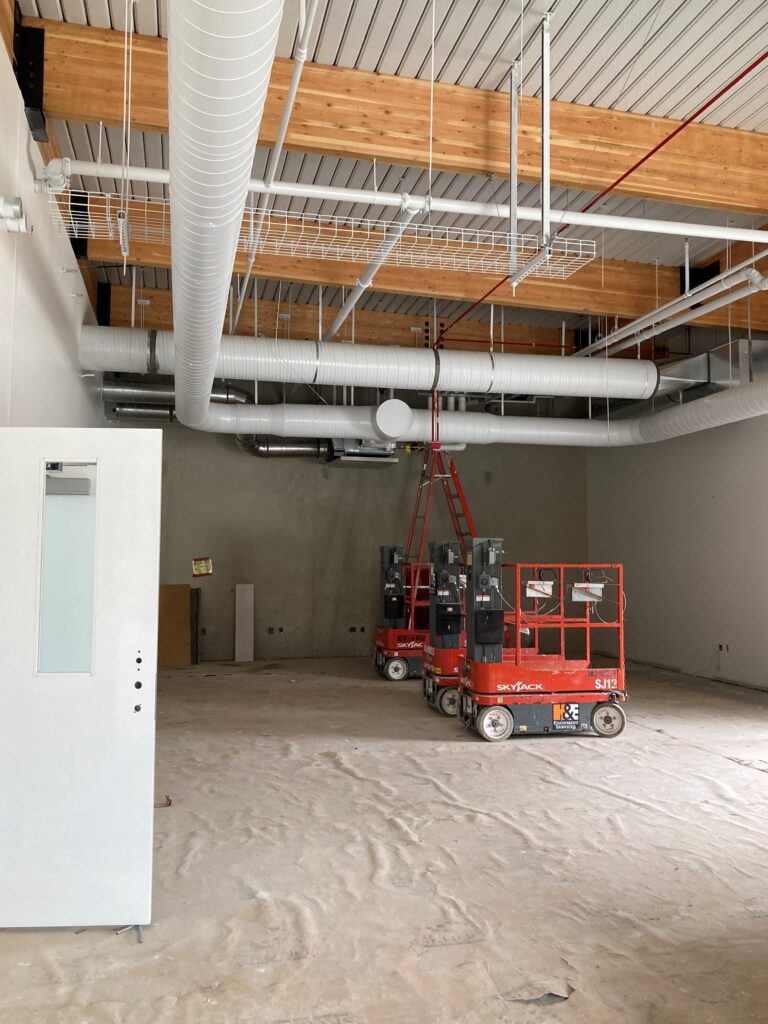 For Senior Project Manager Conrad Benitez, covering all of these bases while fielding site- and market-related curveballs takes team effort. "The budget, quality, schedule and performance of this project highlight the value of collaboration between Sundt and the owner, architect (Gensler), and inspector (Blue Coast Inspection)."
"We know the weight of completing and opening up access to this building," Conrad added. "Not just from an operations and sustainability standpoint—its completion is also vital to the kickoff of other projects to follow. That mindset drives our approach to maintain schedule despite unexpected changes." The project is on schedule to finish in July, leaving enough time for move-in and fit-out before the fall semester.