Project Executive David Rieken Jr. has never shied away from getting his hands dirty, regardless of a project's level of difficulty or its location. From his younger days working with concrete crews "slopping mud" on treatment plant jobs in the Pacific Northwest, to his later roles managing large-scale water and renewables projects in cities such as Seattle, Portland, Phoenix, Denver, Nashville and Jacksonville, David's resume reads like a Johnny Cash song of major construction accomplishments.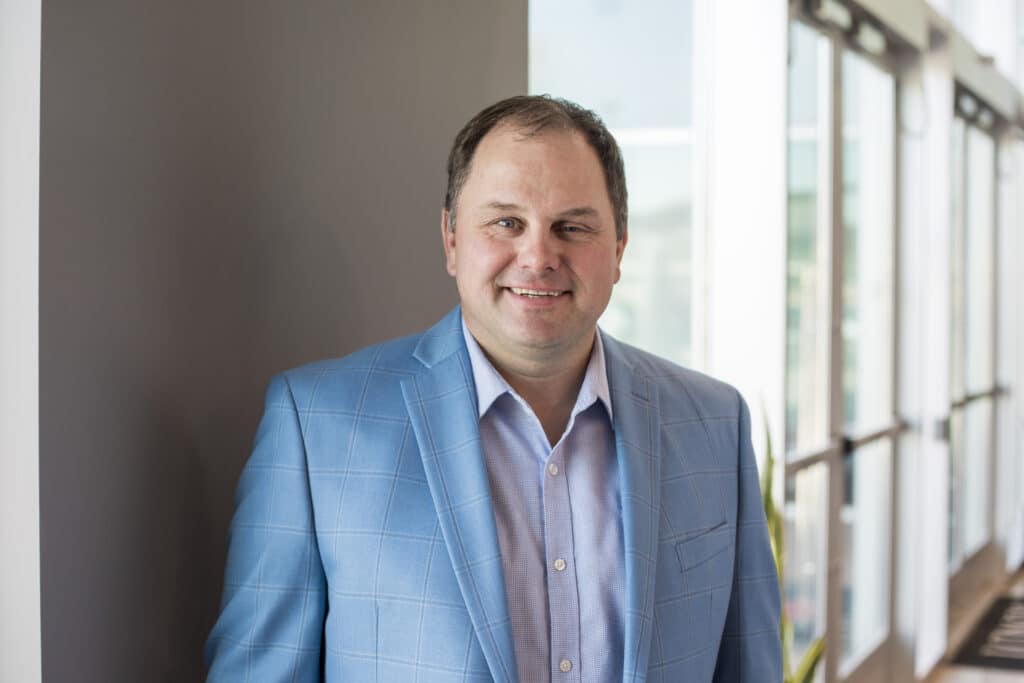 Now a part of Sundt's Industrial Group, David is laser-focused on bringing our water and wastewater construction expertise to Florida and surrounding markets. David's industry experience combined with Sundt's more than $3 billion in water and wastewater treatment work in the past decade will provide a great service for clients to deliver their major water infrastructure projects in the region. For those wondering "Who is David Rieken?" and "What's different about Sundt?" he sat down with us this week to explain.
How long have you been in the industry, and what is your background with water and wastewater construction?
I've been in the industry for 25 years. I grew up in Washington state and earned my civil engineering degree from the University of Washington in 1996. As a young engineer, I just loved building things. I started out with a smaller general contractor in the region, and our team would build a treatment plant or pump station every 12 to 16 months. In between my responsibilities as a project engineer, I was able to get hands-on experience placing concrete and setting pipe and equipment alongside all of the craft workers. These projects taught me to both respect skilled tradespeople and to be systematic about scheduling, safety, and quality.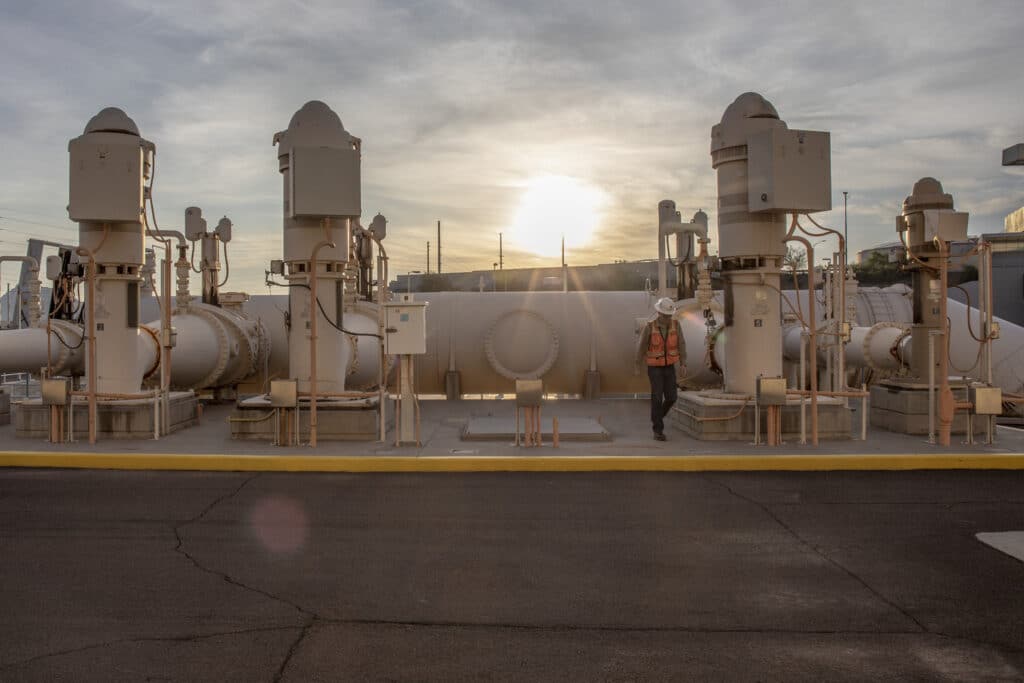 In time, I led larger water projects, managing up to 300 people on site and $200+ million budgets, but the things I learned early on stayed with me. My five years in renewables helped me understand how client relationships are vital to both developing work and successfully executing on projects. This understanding was the foundation of my approach to developing a business unit from a regional to a national level. For renewables, this meant working alongside clients and utilities, identifying the right parcel of land for the project, developing a cost model and de-risking elements as we developed the best project approach and custom-tailored each solution.
"No matter what, it's vital that everyone can see what's involved throughout the process—a transparent and collaborative effort between all parties. My work has revolved around building relationships and bringing perspective to construction projects, from both an engineer's and a contractor's point of view."
Speaking of having an engineer's point of view, how does your expertise as a Professional Engineer (PE) influence your approach as a builder?
I'm able to bring some outside-the-box thinking to projects, but the kind that is extremely practical. When I'm looking at a challenge, I don't just think of it from a production standpoint, or a safety or quality standpoint. I'm also asking, "Does this solution make sense risk-wise?" and "Is this the right-sized solution for the problem?" Ultimately, the goal is to bring long-term value to the project and client.
For example, I was building a 100 MGD water treatment plant that included two structures. The first had a 10′ by 14′ channel, and the second had a 5′ by 7′ channel. I was really curious as to why we couldn't use the second's dimensions for the first, and save costs. Investigating it more, it turned out the second channel's dimensions were actually too small in the first place—so we had to build it larger. Had we never asked that simple question and instead just built to the specifications as provided, the plant wouldn't have been able to operate at its full capacity after completion.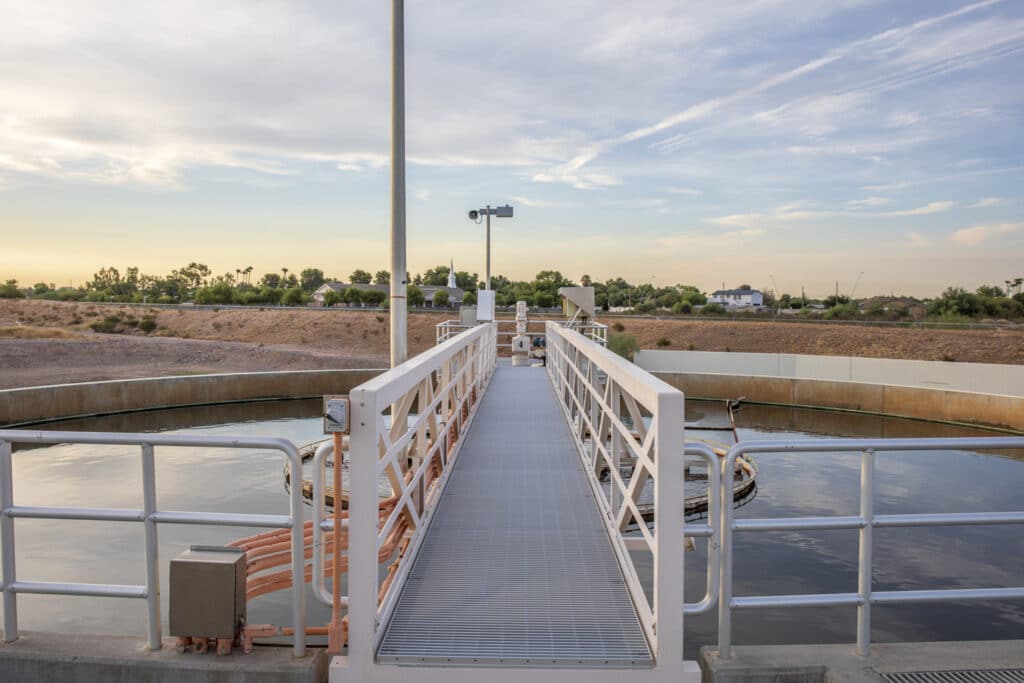 Between your skillset and Sundt's water and wastewater résumé, in what ways is Sundt a good fit for the Southeast market?
With all of the projects planned and in development, there's a big demand for skilled water and wastewater contractors in Florida and the surrounding region. Sundt provides a new level of experience, capabilities, and resources to the region that will be well received by clients. While Sundt may be new to the region and some clients, we have a great reputation and relationships with several top engineering firms and contractors from past work across the country. Also, we're building our presence here organically, from the ground up, just like we have in markets like Texas, California, and Utah—it's about long-term, sustainable growth.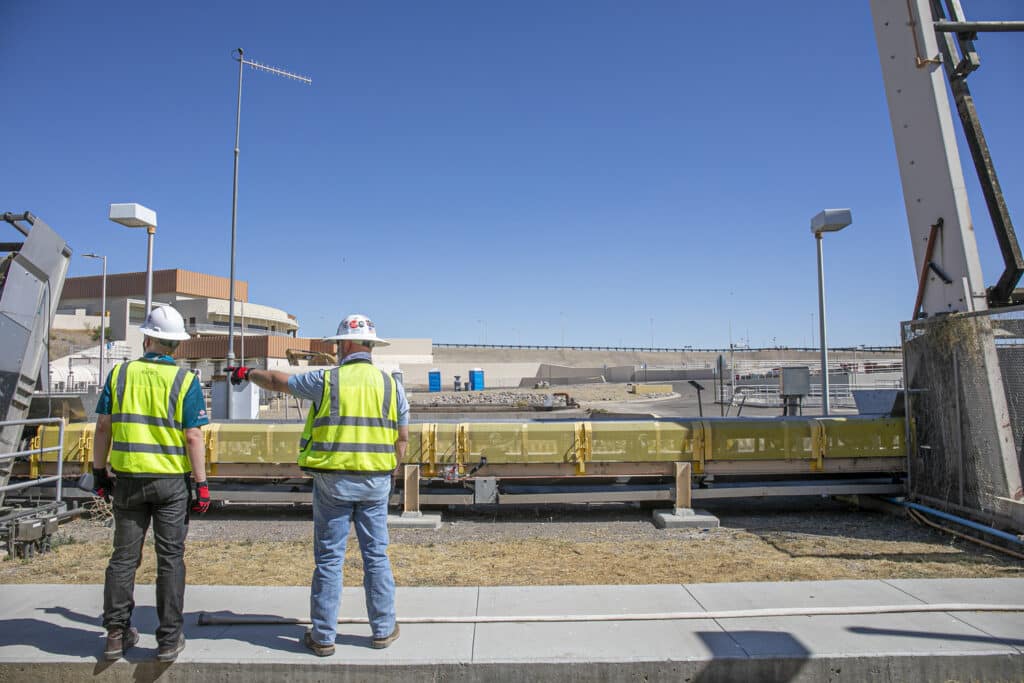 "Some people here in the Southeast may not recognize the Sundt name yet, but it's great to be able to introduce them to the company. I let them know that we're the third largest water and wastewater builder in the U.S. and that we have a history of doing work in the Southeast, from building the historic Launchpad 39A at Cape Canaveral to the IBM Tower in Atlanta. So, in a sense Sundt isn't "new" to this market—it's more of a return after a long absence."
When you say capabilities and resources, what does that mean in areas like skilled labor or construction technology?
We have a broad network of skilled craft professionals, and we're working alongside several industry partners to build a more robust workforce. Sundt places a lot of value on this area. We partner with local vocational and trades schools, develop in-house training and certification programs, offer tuition reimbursement, and provide competitive wages and benefits to attract and retain the best talent—including extending our employee-ownership program and benefits to all craft. This workforce is the backbone of our self-perform capabilities, and it's why we can better control factors like safety, quality, schedule, and costs.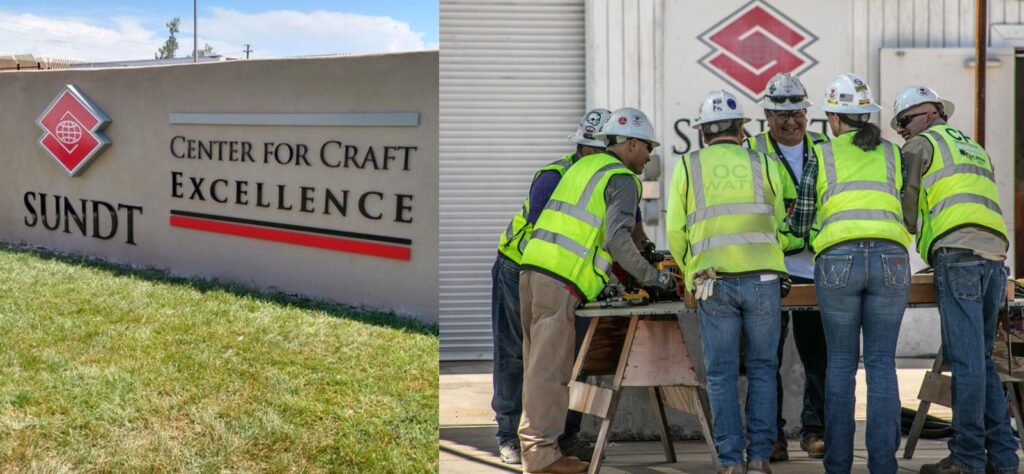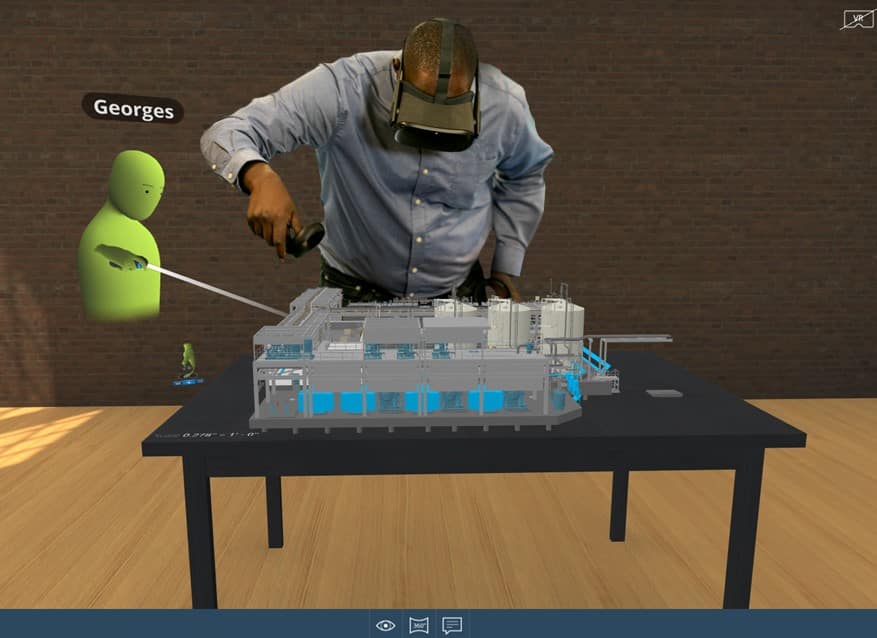 On the technology side, we have some of the best in-house Virtual Design and Construction (VDC) capabilities I've ever seen. Some of the things our team can do with 3D models, laser scans, drones, and virtual and augmented reality are huge differentiators. These in-house resources let us save clients a lot of time in bringing their capital investments to life. The thing is: we understand budgets are tight. We're able to work with the client and their design team to identify alternatives, value-engineering, and constructability considerations before they get too far into design or put a shovel to the ground. This allows them to identify their best option and save money in the process.
Now to the important questions: 'Noles, Gators or 'Canes?
I'm actually going to say Vols from my time in Tennessee.
Favorite barbecue meat?
Burnt ends. No contest.
Hunting or Fishing?
I tried hog hunting, and that didn't go too well. Fishing for sure.