Having weathered the past year's recession better than most property sectors, multi-family housing is now seeing growing investment as the market makes its way back to pre-pandemic form. For developers and investors, however, this doesn't mean a return to business as usual. There are new economic and social factors—and related risks—to consider moving forward, and a lot of conventional market wisdom is up for debate.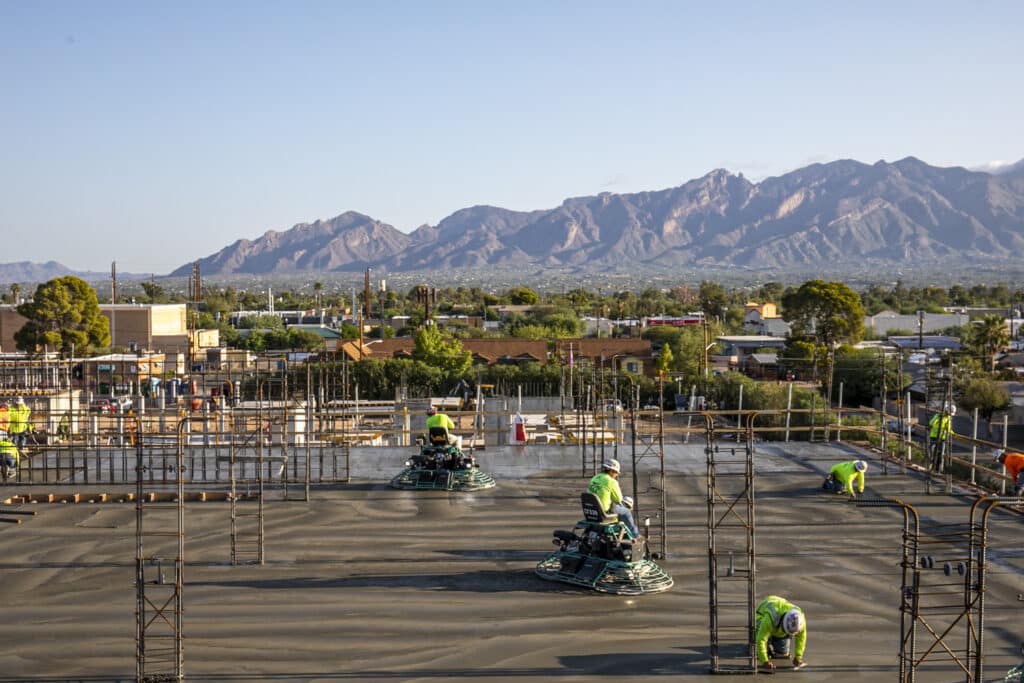 Part of this debate centers on construction means and methods, namely the choice between concrete versus wood structural systems. Some of our recent work in this area has yielded results that defy common industry beliefs. For Project Director Dave Ollanik and Project Executive Chandra Reilly, these findings are worth a longer conversation.
A Case Study for Unbelievers: The Monastery Apartments
Traditional wisdom says that wood structures or "stick on podium" are the lowest-cost option for multi-family projects. Prices go up progressively for cold-formed steel on podium, then concrete, and finally structural steel. However, from the start of preconstruction on the Monastery Apartments project in Tucson, Arizona, Dave Ollanik knew the typical multi-family options might not be right for the job.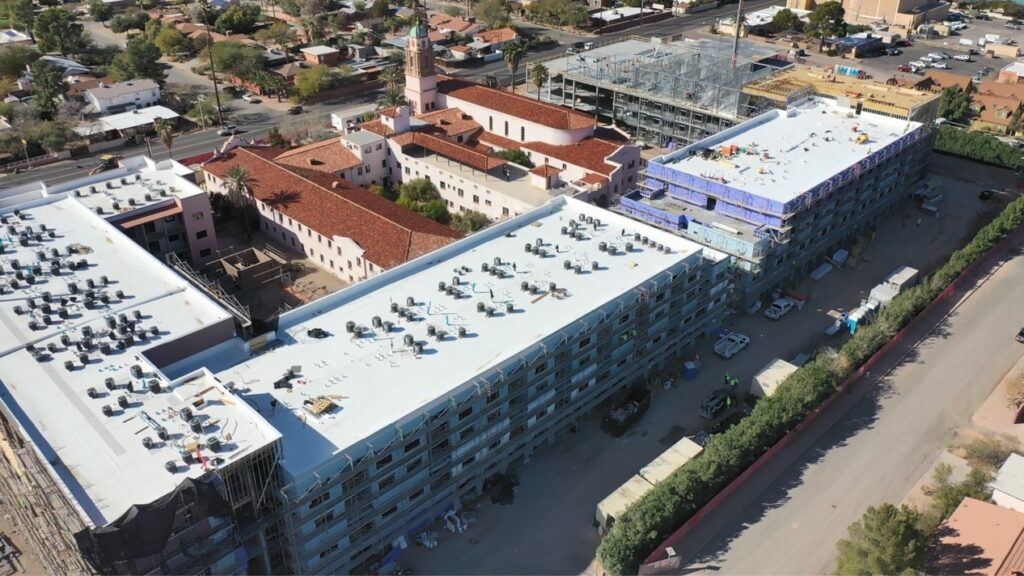 Quality and historic preservation were major factors, both due to the project's location and the developer's desire for a longer-lasting and lower-risk property. "We kept asking the question: Can we afford to do more here than just stick-and-stucco?" said Dave. He began exploring different cost models with the owner, comparing wood frame versus concrete, and various combinations of both. "The answers we found for both cost and schedule surprised us. We realized we can take high-rise techniques and apply them to low-rise concrete structures. On the Monastery, you have eight separate three- and four-story chunks, which is essentially a de-constructed 24-story tower."
"We kept asking the question: Can we afford to do more here than just stick-and-stucco? The answers we found for both cost and schedule surprised us."

– Dave Ollanik, Project Director for Sundt's Building Group, Southwest District
The "sweet spot" for high-rise concrete construction, according to Dave, is placing a 9,000- to 12,000-square-foot floor plate per week. "That's an important number because our trade partners can plan and staff their work accordingly. With wood frame construction, it's harder to find that kind of consistency in production." Securing this level of production, models showed, would allow the team to dial in their timeframes and general requirements, and finish sooner. For budget, side-by-side comparisons with other recent projects of similar scope revealed a difference of about $9 more per square foot to use concrete instead of wood frame.
"But the more we built out the cost model, the more that gap narrowed due to soaring lumber costs and builder's risk insurance rates for wood structures," said Dave. With added factors like cost of ownership and maintenance, property insurance, energy efficiency, and elements such as flooring, skin, and enclosures, the delta narrowed even more—to the point that it actually started moving in the other direction.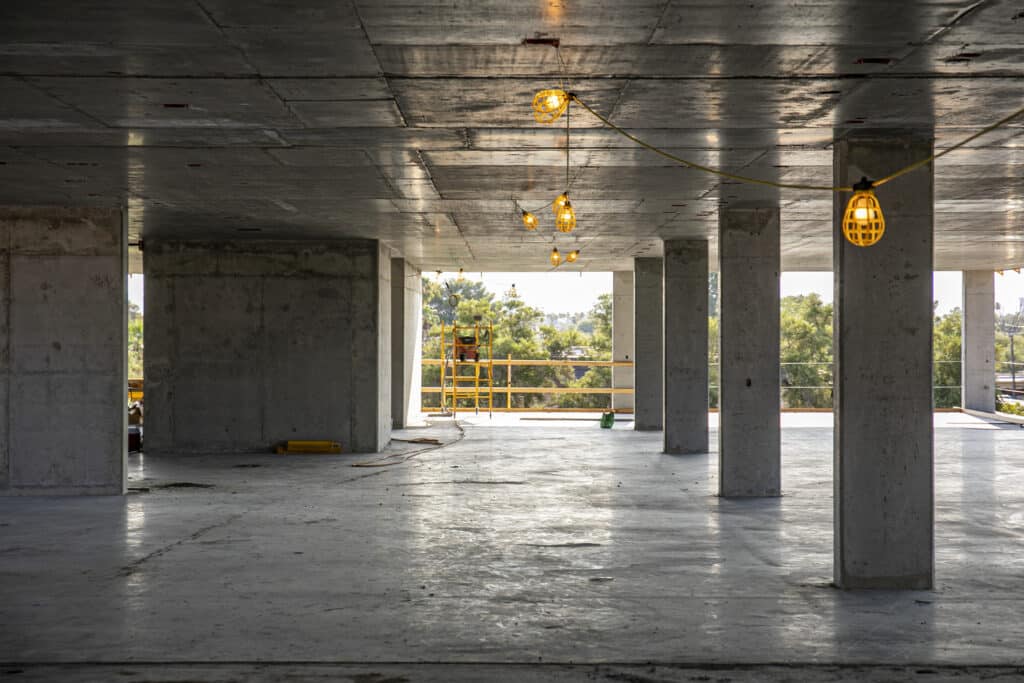 "The owner was committed to quality construction. The project was big enough so that the economies of scale, combined with a highly organized concrete sub, made concrete and steel stud a viable economic alternative. The final product affirms the wisdom of our collaborative (owner-architect-contractor) decision."

– Corky Poster, Architect / Principal, Poster Mirto McDonald
Zooming Out: Take-aways for the Larger Multi-Family Market
It's important to remember, Chandra Reilly pointed out, that every multi-family client and project is unique. "Even with Sundt being a self-perform concrete builder, it doesn't mean I'm going to recommend every owner follow this same path," she said. "It does mean that we know more about concrete than other GCs in this market, and we can show clients where and how it can benefit their project." The time that Sundt's preconstruction teams spend collaborating with project owners, architects and engineers allows us to right-size and right-form each project to meet individual budget and schedule needs.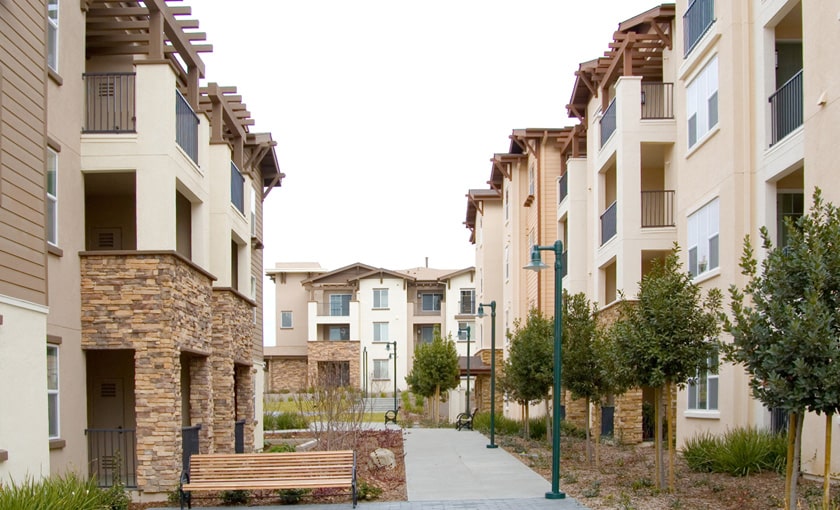 "Providing answers is part of being a trusted partner, but we have to ask the right questions first," said Chandra. One of the biggest questions is whether a developer intends to hold or flip their property. As the saying goes, time is money—but the same amount of time may be worth a lot more money depending on the situation. "If you just have to make a decision quickly," said Chandra, "I would highly advise considering location, labor, insurance, schedule and quality requirements, and finding a builder that understands all of these."
Regardless of the size or schedule of a project, the key is hiring a team with a holistic understanding of both market conditions and building systems. As one of the most established and diverse builders in the industry, Sundt is able to leverage experience across multiple markets. Our work in mixed-use, student housing, senior living, military housing, affordable housing, and hospitality all combine to make us stronger as a multi-family housing builder. At the end of the day, the biggest strength we have is our people's ability to ask questions and solve problems.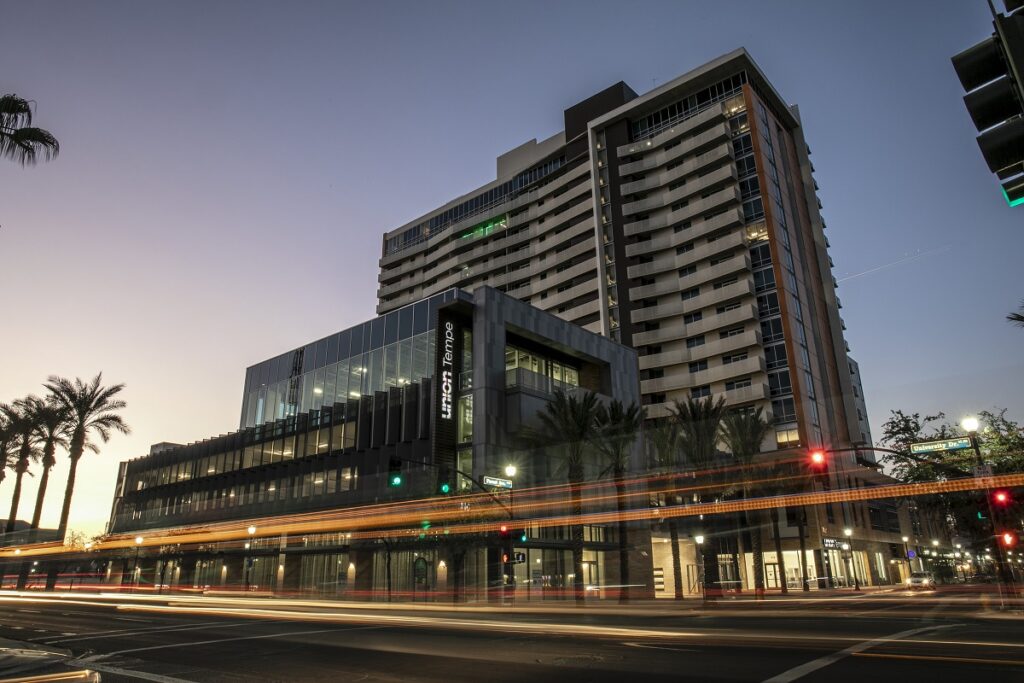 "If we're not doing things differently than we were 35 years ago, are we really growing? I would encourage owners, architects and fellow contractors to keep asking: why are we building it this way? Is this still the best option? Even if the answer is the same nine times out of ten, that tenth time when you discover something different, your project is going to come out better."
– Chandra Reilly, Project Executive for Sundt's Building Group, Southwest District