Biggs Army Airfield, part of Fort Bliss in El Paso, Texas, is a 24-hour-capable military power projection platform. When troops here deploy in times of crisis, their mission's success depends on their team chemistry, sense of shared responsibility, and complete trust in each other. In many ways, Sundt and joint-venture partner MRM are operating with a similar dynamic as they work to replace and repair critical stretches of runway.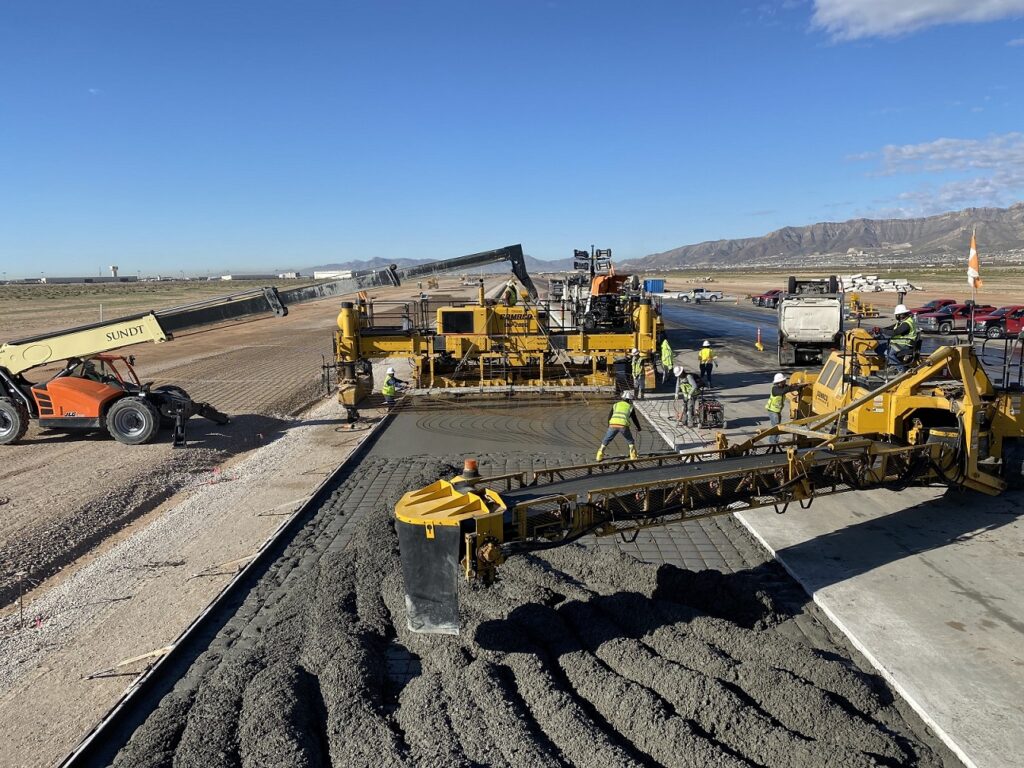 "Biggs lands and services all kinds of military and civilian aircraft, from small fixed-wing craft up to massive C-5 cargo planes," said Project Engineer Austin Conway. "So, every foot of the 2.5-mile runway has to meet USACE and FAA standards. This is high-quality, high-difficulty work; it's a select handful of contractors that are qualified to do this kind of paving."
One notable U.S. Army Corps of Engineers standard prohibits the use of rebar chairs; this has pushed the project team to be more innovative and use a new approach called double strike-off paving. This method involves two separate concrete pavers going simultaneously: the first paves the bottom two thirds of slab; a forklift then places a rebar mat; and finally the second paver fills in the top third within 30 minutes.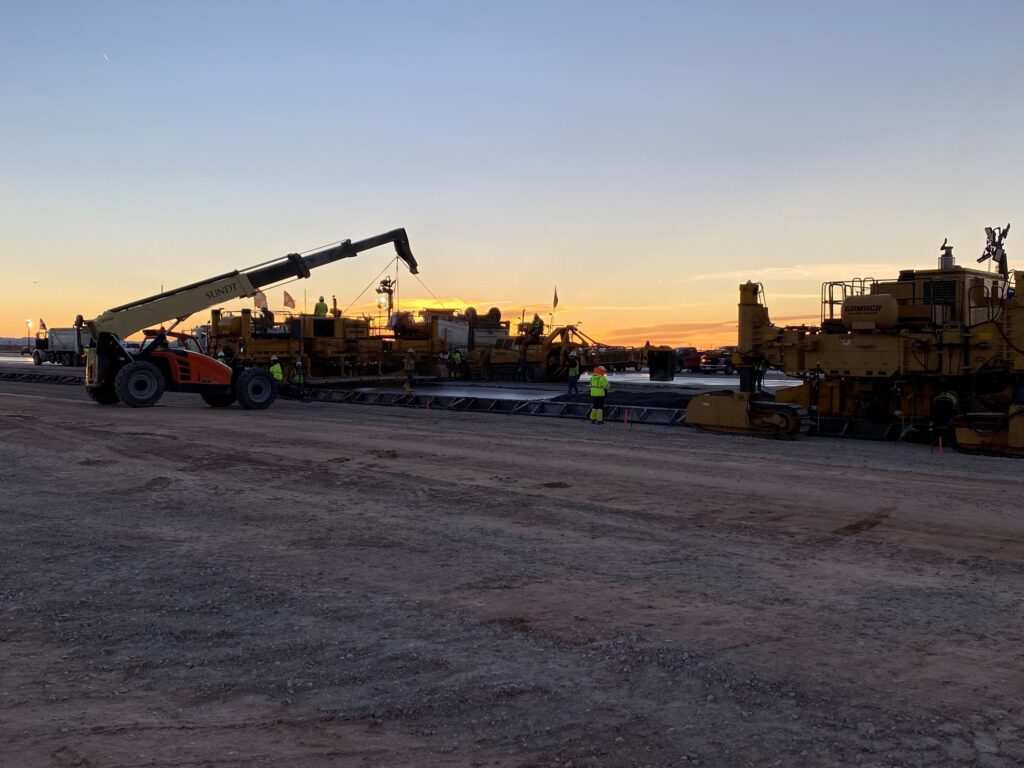 As a single operation, double strike-off paving requires the coordination of roughly 65 personnel, including craft, truck drivers, batch plant crew, quality control, and supervision. Each role plays an integral part, and the devil is in the details. "It's all the before and after work," said Cure/Texture Machine Operator José Uriel, "like making sure dowels are intact and properly greased, forms in place at correct elevations, and the guidewire precisely set. Everything has to be perfect, so we double-, triple-, even quadruple-check everything."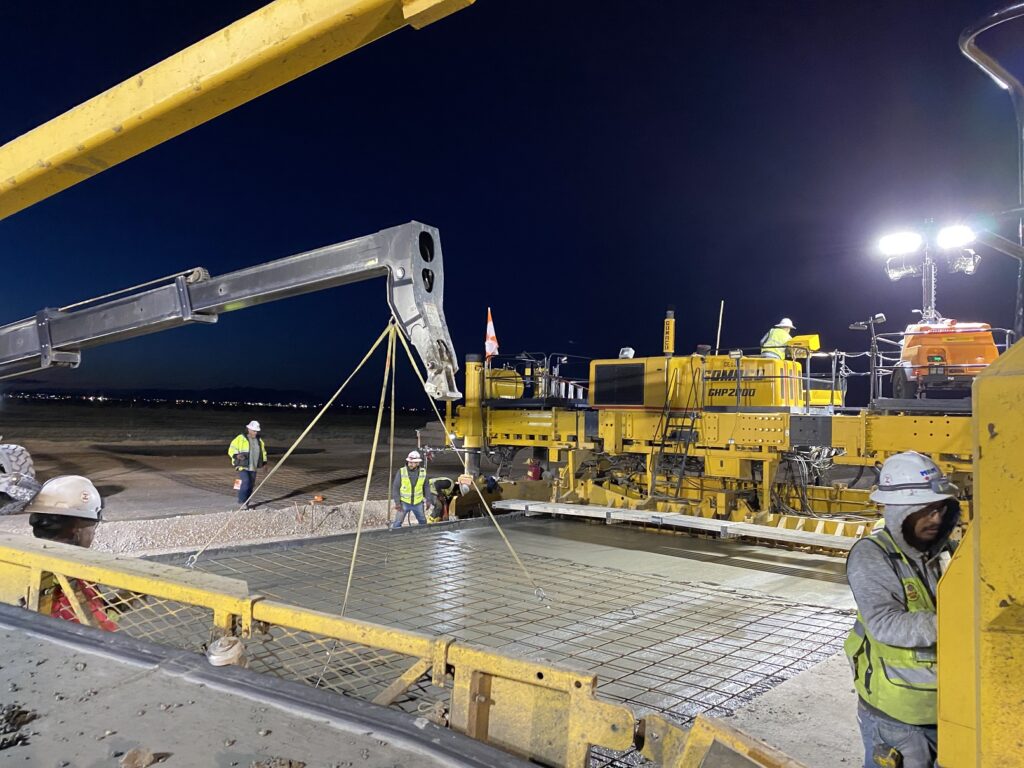 The quality of paving at Biggs comes from a sense of personal and shared responsibility. It also requires leaders with vision, who know not only how to place concrete but how to place people where they will be most effective. "Our supervisors know where to put us based on our strengths, and we all learn from each other," said José. "You have to trust that you're here for a reason, and that we have each other's backs." Now, as the team enters the home stretch, the chemistry they've formed will be even more important.
Substantial completion is scheduled for October, and Phase 2 is the longest distance, during which the entire runway will be closed to aircraft operations. A strict deadline has been set to complete this phase and reopen phase 1 and 2 runway sections by the end of July. The reopening is critical as the U.S. military will use Biggs for humanitarian support operations, which are greatly needed as our nation responds to the global pandemic. Looking ahead, José has full confidence his team will continue to step up. "The one thing I assure you we all have in common: we have pride in our work and will perform to the best of our abilities."