As critical infrastructure projects continue across the Southwest, few are as vital as those ensuring clean and reliable water. Sundt and joint-venture partner PCL Construction have begun the first phase of construction on a new 56-million-gallon per day Water Reclamation Facility (WRF) to serve Salt Lake City's growing population.
Replacing the city's only treatment plant while still maintaining operations, with a budget of $528 million and a schedule of five years, is a huge undertaking for even the most skilled of builders. The most ambitious part: the city plans to do this sustainably, with as little waste as possible. Quite a few stakeholders, including many of the 200,000+ taxpayers this plant will serve, have the same question: How?
Doing a project this large both cost-effectively and sustainably begins with several decisions. These range from the highest level of energy-efficient design all the way down to the ground level—sometimes literally, such as selecting alternative materials for underground stormwater pipe. When combined, these choices lead to more resilient, sustainable infrastructure and long-term value for the community.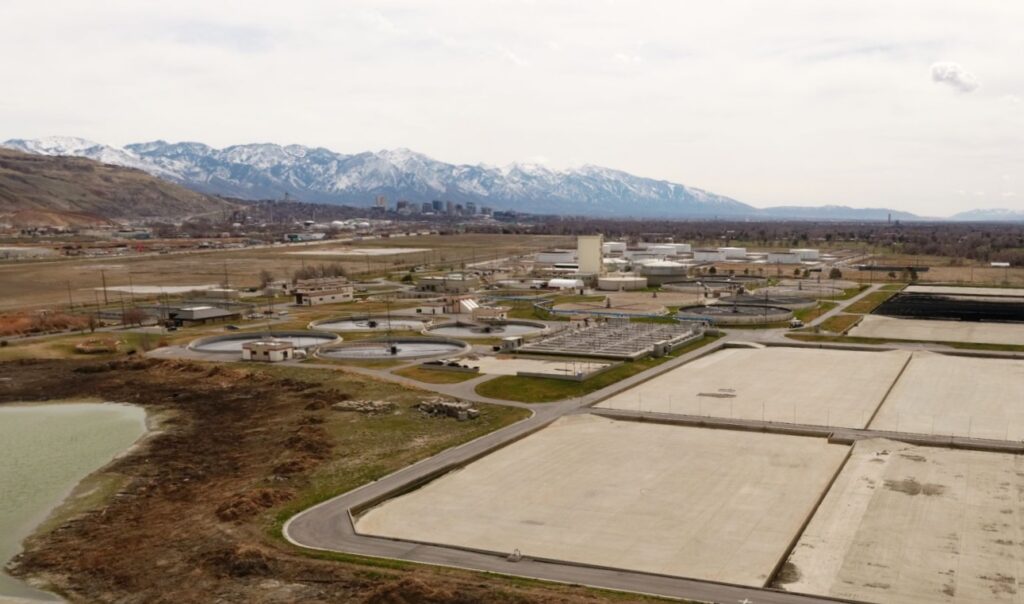 "There's a belief out there that doing things sustainably is just too expensive," said Sundt's Senior Project Manager Matt Holopirek, "but our client knows that, in reality, it means lower operating and life-cycle costs, and in some cases even lower upfront costs." Case in point: in exploring green options for drainage pipe, Matt and his team discovered a locally made, high-recycled-content HDPE pipe that can replace the standard option and costs 10% less. In the grand scheme of things, this might seem like a small detail, but when combined, these kinds of sustainable procurement decisions add up fast.
It can take a little bit of creativity or paradigm-shifting. But most of the time, our project teams don't have to look far for sustainable or local materials. Sometimes, they're standing right on top of them. "We're going to reuse and recycle everything we can out here," said Matt. Concrete from the old drying beds, for example, will be repurposed for building access roads. "We shouldn't have any waste for at least the first eight months to a year of construction. And after that, it should be pretty minimal."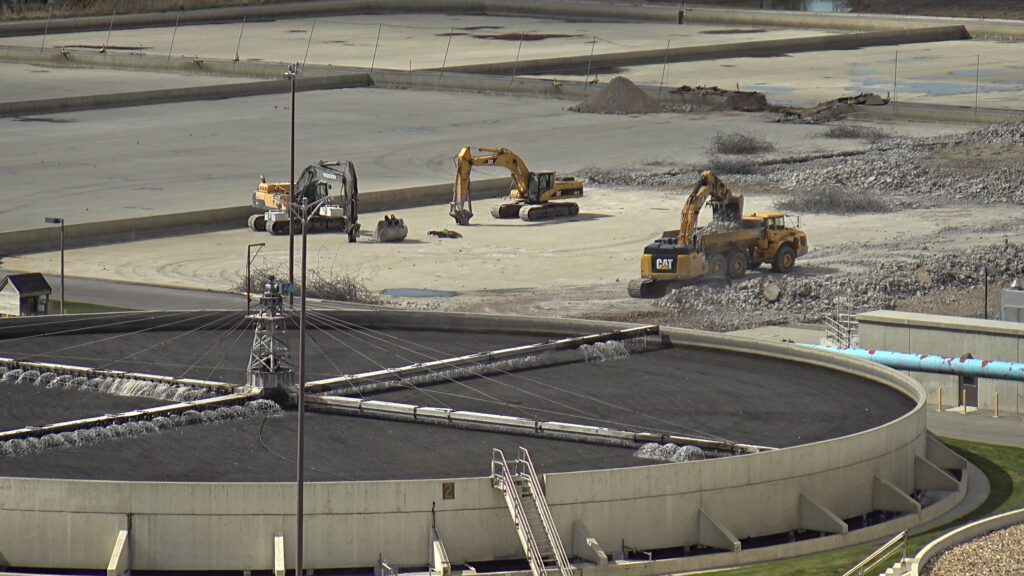 Salt Lake City is a leader in sustainability among cities across America, and this project is a unique opportunity to start fresh, in both the way residents and business use and return water safely to the environment. The job is not merely to replace 55-year-old infrastructure, nor is it just to bring everything up to code with current and anticipated EPA regulations, though these are definitely important. It involves a more holistic vision to meet a variety of community needs, now and in the future.
Realizing this vision takes a builder with shared values, as well as the requisite water resume, self-perform abilities, and local subcontractor and supplier relationships. According to city Design Project Manager Michelle Barry, the project is on the right track because the partnership is the right fit: "Both the previous experience of Sundt with sustainable construction and the Envision and LEED programs, as well as the green culture Sundt embraces as a company have already helped to streamline the process of meeting the City's sustainability goals and expectations on this sizable project." The new Water Reclamation Facility is scheduled to complete in 2025.