World Teachers' Day was established to honor and invest in teachers around the world. While employee-owners Darry Welker and Austin Nalwood are construction professionals by background, they're also educators in the roles they serve within Sundt's Craft Workforce Development group. Today we recognize them as well as all of the teachers who have made a difference in our lives.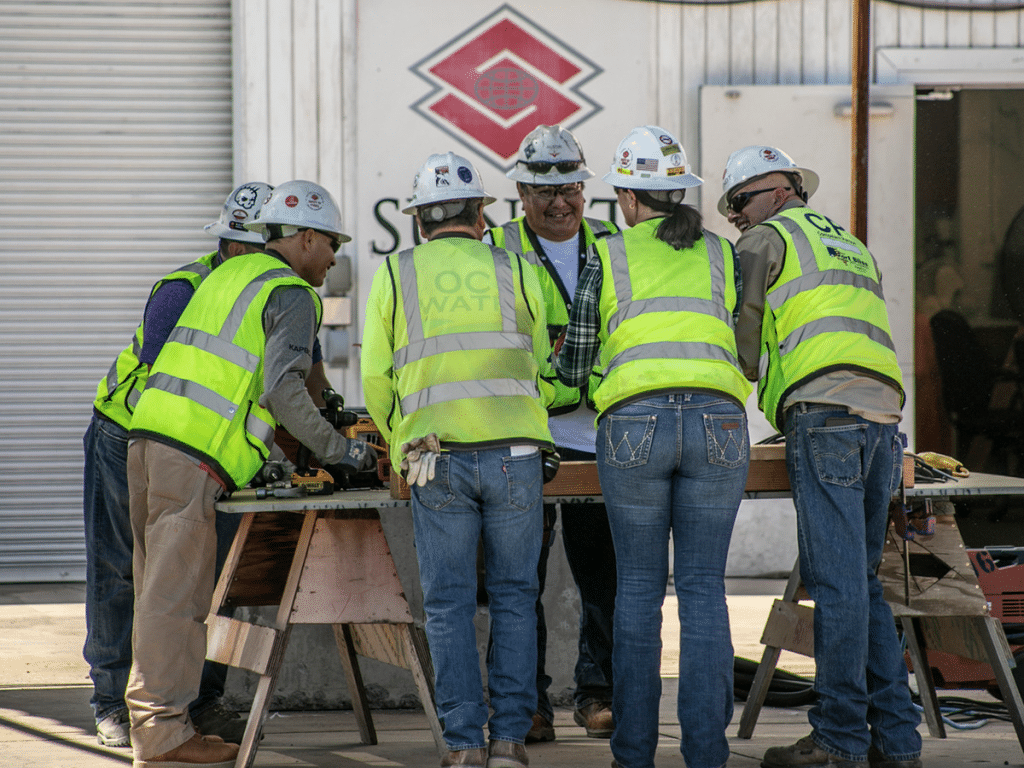 What led you both to your current roles—Darry as craft training manager and Austin as craft training instructor—with Sundt?
Darry: I started in construction in 1995 in Kansas City, and I was surrounded by journeyman-level craft. They were always quick to correct me when I screwed up, and I learned a lot from just being around highly skilled people. But when I moved to Arizona in the early 2000s and eventually worked as a superintendent, I noticed a large skills gap. So much energy and time on the jobsite was spent training and doing re-work. Around 2014, this led to a lot of burnout for me. When the AGC asked me to volunteer to teach a heavy equipment operator apprenticeship, I said "Hell yeah." Then Sean Ray (Sundt Director of Craft Workforce Development) later approached me to step into craft training for Sundt full-time.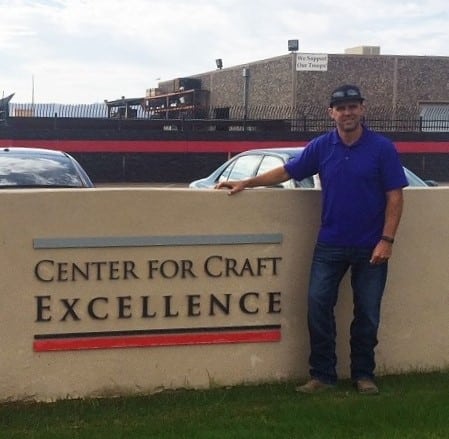 Austin: I started with Sundt way back when they were doing outage work up in Page, Arizona, first as a connector, and then I worked off and on for Sundt over 20 years. A gentleman here named Bill Duncan was one of my early mentors, and he convinced me to get into carpentry, which I'd never done before. He said, "The forms we're building are all just nuts and bolts, so you'll figure it out." Later I was asked to train guys on columns, and I didn't know a lick about columns, but I read up on it and got trained, and before long I was training guys on columns, and then walls. From there I just followed the work—all over the Southwest, until I worked in the "Mill" here in Phoenix building forms. Sean Ray would always come over and borrow our equipment, and a couple years ago, he asked if I wanted to come work as a trainer, and I said yes.
What's challenging with this kind of work, and what do you enjoy?
Darry: For me, the biggest challenge is getting people in here for training. It's a time commitment. But once they're here and see that the company is investing in them, and they start to build their skills and confidence, they start to realize what they have with Sundt is more than just a job. I enjoy seeing that transformation. Another hard part is building curriculum. Running a team out in the field and reading plans comes easy for me, but having to build out a full week of meaningful curriculum, figuring out how students will apply it and master it, then making assessments to measure it—that is difficult. It just comes with time.
Austin: The same goes for me too. But also learning the personalities of the classroom, finding out people's different skill levels, and then pairing and grouping people based on their strengths and weaknesses. And I ask them, "What do you guys want to learn?" We really try to work those things into the curriculum. A lot of people don't like doing math, but you know, math is out there in the field, and it's going to stay out there. Another challenge is the language barrier. I've been lucky to have some bilingual students who translated into Spanish for their classmates, but that's definitely something we need to continue to address.
Why is it important to have a strong in-house training program for our craft workforce, as well as initiatives like our partnership with Central Arizona College?
Darry: Arizona alone has a shortage of 400,000+ construction workers across the state. They're just not out there. It used to be that you'd post a position, and you'd have a line of operators waiting for a shot at one piece of equipment. Now it's like pulling teeth to find qualified people. That's why it's so important to build from within. And word travels fast—people hear about Sundt offering training, and they value that. It's a big incentive for recruiting.
Austin: Sundt is one of the few major companies trying to address this problem at this level. Think about it: this problem began in 2007 and has gone downhill since, so it's not going to fix itself, and it's not going to happen overnight. That's why it's so important to offer these programs.