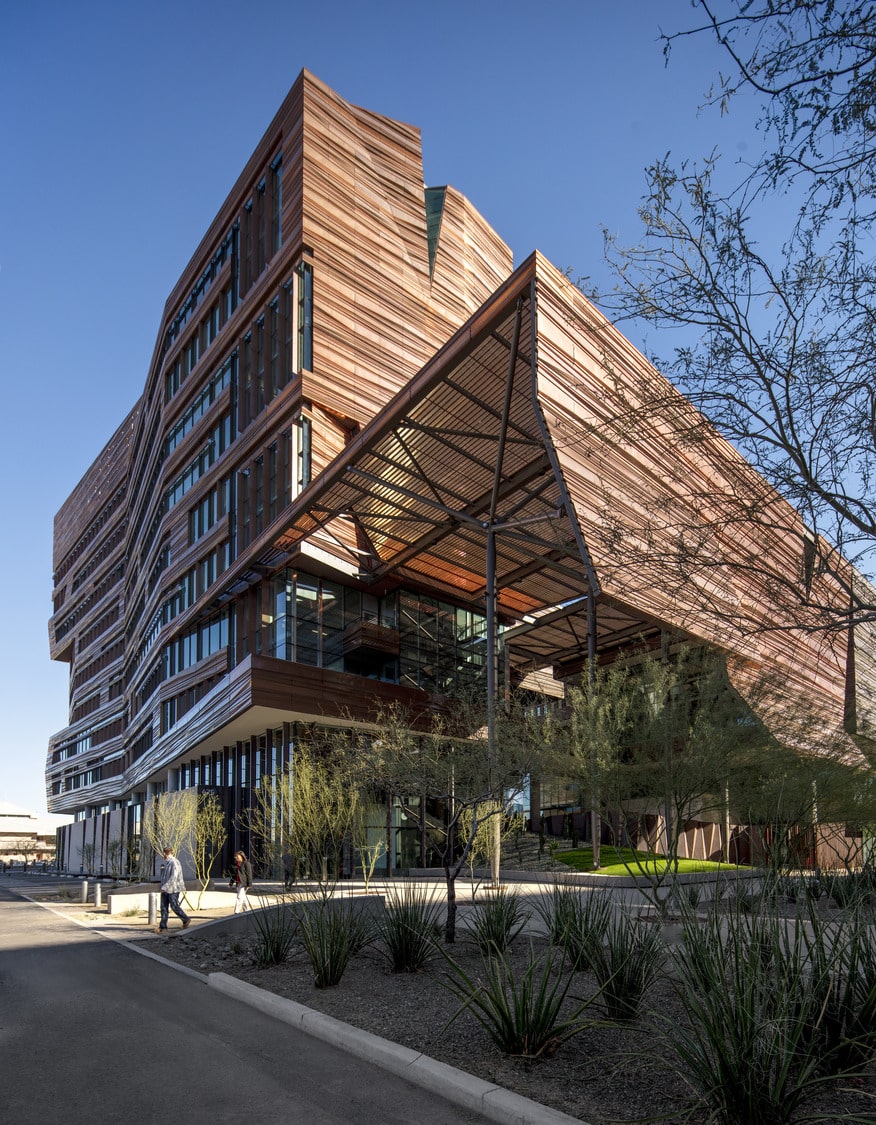 Our work on the Biomedical Sciences Partnership Building in Downtown Phoenix is among the Best of the Best from 2017, according to judging by Engineering News-Record.
The 10-story building for the University of Arizona won in the Higher Education/Research Project category. The facility is home to collaborative research in neurosciences, healthcare outcomes, cancer and medicine. Research performed in the building is expected to lead to groundbreaking discoveries with a direct impact on public health.
"It's an urban medical research facility built on the principle of interdisciplinary work," Ryan Abbott, who leads the Southwest District of our Building Group. "It's in exactly the right location. We're a knowledge economy based on life science."
This announcement comes as the culmination of a nearly year-long effort by dozens of industry judges and the ENR editorial team to identify the pinnacle of design and construction achievement in the U.S. among projects completed between May 2016 and May 2017.
The competition began last March with a call for entries, which resulted in approximately 700 industry project teams submitting their work to the regional Best Projects competitions. In each of the 10 regions, editors assembled panels of judges to select the regional winners in 20 categories.
Once regional winners were chosen, they moved to the national competition. A new set of judges from across the country and all walks of the industry examined each project in an effort to distinguish the best from the best in teamwork, safety, overcoming challenges, innovation and quality.
The projects and judges will be featured in more depth in the March 5 issue of ENR. Also in that issue, the editors of ENR, in collaboration with the judges, will select one project from the Best of the Best group as the Project of the Year, which will be revealed in the issue.