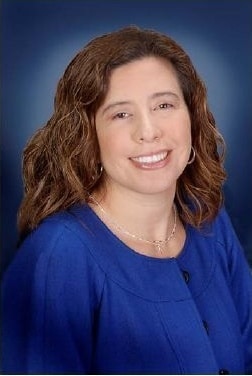 The Sundt Foundation was formed in 1999 to give the company's employee-owners opportunities to support the communities where they live and work. Over that time, the Foundation has made more than $7.2 million in grants to benefit nonprofits that assist disadvantaged children and adults. All of the Foundation's expenses are absorbed by the company, ensuring that 100 percent of donations are given to deserving charities.
Longtime Sundt employee-owner Marian Enriquez, the company's Corporate Director of Employee-Owner Experience and Diversity, is also Executive Director of the Foundation. She recently took a little time to explain the Foundation's mission and the important role it plays in our company culture.
What was the impetus for the company starting the Sundt Foundation?
Former Sundt President/CEO J. Doug Pruitt spearheaded the creation of the Foundation inspired by Sundt's community service culture, which is also one of our core values. Thanks to the contributions of employee-owners, during the past 17 years, the Sundt Foundation has reached numerous nonprofit organizations nationwide. These grants focus on disadvantaged children and adults, in line with our giving guidelines.
What does Sundt do to encourage employee-owners to participate?
The key to active employee-owner participation is to provide multiple opportunities for charitable activities.
Who decides which nonprofits get support?
The Foundation's board of directors is made up of employee-owners who review and determine which nonprofits receive support based on recommendations from each corresponding local committee and for each main giving area. The Foundation makes more than $600,000 in grant awards each year. In order to see the effects of their generosity, employee-owners are encouraged to make check contributions in person to their local nonprofits each quarter.
What are some inspirational stories you can share about organizations the Foundation supports?
The Sundt Foundation's water drive resonates more for me and it is probably because I live in the Phoenix valley where we have 113-plus degree weather. This Thirst-Aid water drive, in partnership with St. Joseph the Worker, generates approximately 200,000 bottles of water to the homeless in a given year. Lisa White, a Sundt employee-owner, has been doing a phenomenal job in taking the leadership in this cause. It is employee-owners such as Lisa who represent what Sundt is about.
The Arizona Heart Association Walk-A-Thon is another event that I'm quite passionate about, since heart disease accounts for more than 24 percent of deaths in the U.S and awareness is key to proactively addressing the symptoms that can save a life. I have also personally experienced the impact that heart disease can have in a family. Hence my goal is to be an advocate and help increase awareness. It is great that we are able to contribute to this important cause through our vehicle, the Sundt Foundation.
St. Vincent de Paul's mission is another nonprofit that inspires me because of its diverse support of disadvantaged families nationwide. The Sundt Foundation has been actively supporting the organization through grants in addition to approximately 100 volunteer hours in a given year.
What does being Executive Director of the Foundation mean to you?
My role as the Sundt Foundation's Executive Director has been a pivotal milestone in my career. Although, I've been a member of the Sundt Foundation for many years, these past three years have provided me with a closer view of how all employee-owner members are positively impacting the lives of many people through the Foundation.
I feel very proud to be part of a company that embraces serving the communities where we live and work. I work with a wonderful board of directors and local committee members who are also employee-owners and actively involved in various organizations nationwide. This has granted me with better appreciation of how these leaders at Sundt are helping us drive our mission and implementing ways to increase membership, which means more funds to help. It has also offered me an additional view of the opportunity and need that exists in our communities. It is a very humbling experience. It serves as a reminder for me about how fortunate we are to have access to simple things like clean water, food, and shelter and how we all have an opportunity to step up and help the less fortunate. I look forward to helping with the Sundt Foundation's growth and success.