Sundt's college internship program has been named one of the best in the nation by the students themselves.
This year's Vault.com rankings place us 32nd in the Best Internships category. Other companies in the rankings include Aetna, AFLAC, Boeing, Capital One, ConAgra Foods, Home Depot and Kohl's.
"An internship is essential to college students looking to advance their careers in a chosen industry," said Vault.com Vice President of Marketing Tara McCaffrey. "Companies are looking to recruit top talent before they graduate college and are using internships as the best way to assess potential employees. At the same time, college students view internships as the best way to test drive their chosen career path. These rankings offer students an opportunity to determine which companies are the best fit for their career goals."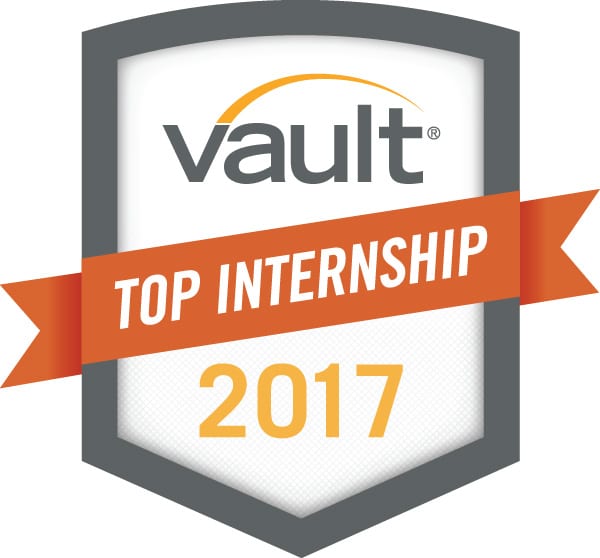 Vault surveyed more than 11,000 interns from 600 companies to establish its rankings. Students were asked to visit vault.com and answer a few questions about their experience as interns. On a scale of 1-10, we finished with a 9.123 average from 31 interns who completed our program. This was the first year we participated in the program.
"This recognition is a testament to the quality of our program and our ability to bring the best construction talent to Sundt," said Sundt University Relations Specialist Michael Morales. "Our employee-owners recognize that these students are the future leaders of our company. We take great pride in developing essential skills they need in order to work in the industry."
Vault is the most comprehensive resource for employer, university and internship program rankings, ratings and insight. Its rankings and reviews are sourced from directed surveys of professionals and students, and evaluate companies, schools, and internships in terms of prestige, best place to work, diversity, quality of life, compensation and other categories.
Click here for more information on internships with Sundt.