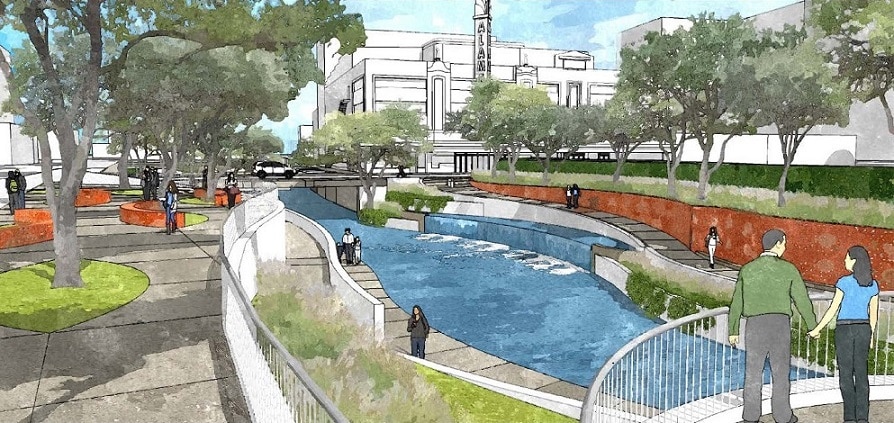 By the middle of 2018, San Pedro Creek will once again be an important part of everyday life in San Antonio. Fortunately, the new version won't pose the flood risk that caused past control measures to turn the creek into "nothing more than a drainage ditch," as Bexar County Commissioner Paul Elizondo wrote in the San Antonio Business Journal.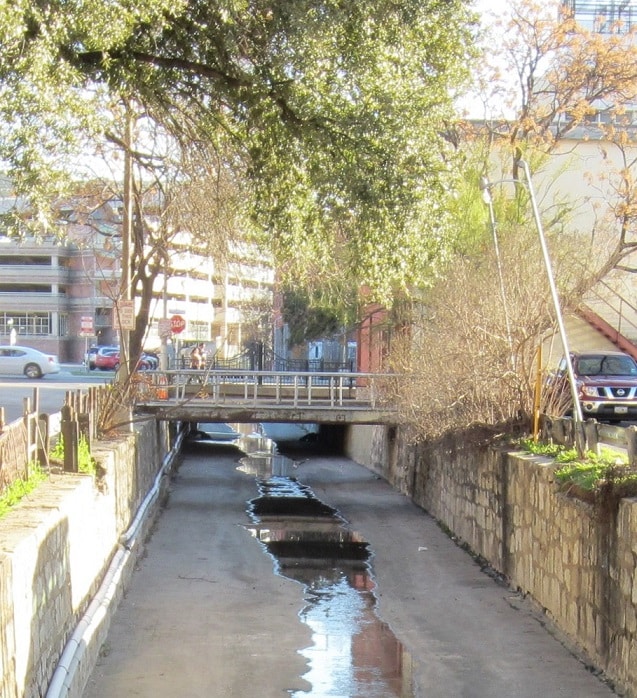 Last month, the county approved Sundt and joint venture partner Davila Construction to perform a $175 million construction manager at risk project on the creek for the San Antonio River Authority (SARA). The project includes revitalizing two miles of the creek and building a linear park to enhance the west side of downtown.
Our work will also remove 30 acres and 38 structures from the 100-year floodplain.
"We are taking a flood control project and turning it into a public amenity," said SARA Project Manager Kerry Averyt.
In much of the channel, the creek will be lowered between 5 and 6 feet and widened to handle more flow. There will be three crest gates and 2 to 5 feet of water running throughout the creek.
The first phase will be complete in time for the city's 300th anniversary celebration in May 2018. Records about the creek date back to 1709 when an expedition member wrote of a spring that was "bordered by many trees and with water enough to supply a town."