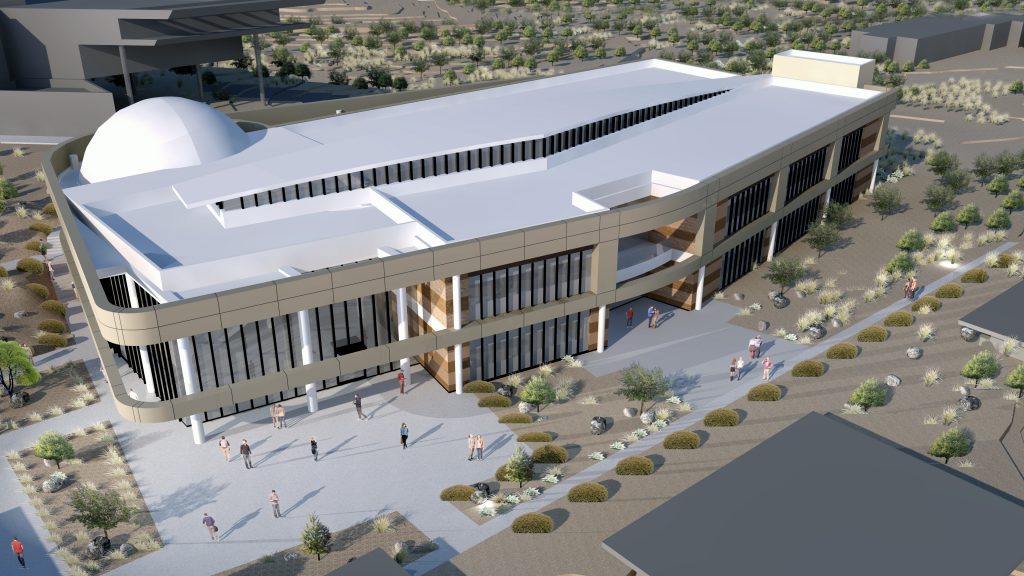 Embry-Riddle Aeronautical University isn't a typical institution of higher learning. Frequently referred to as the "Harvard of the Sky," Embry-Riddle is a fixture at the top of U.S. aviation university lists. Its website reports that airlines hire more graduates from there than any aviation university.
It's the world's largest, fully accredited university specializing in aviation and aerospace, and has more than 125 locations in the United States, Europe, Asia and the Middle East, and through online programs.
One of those locations, the university's campus in Prescott, Arizona, is undergoing an expansion with our Sundt team adding a 52,570-square-foot facility that will house classrooms, laboratories and an auditorium. Labs will have space for robotics testing, optics research and high-speed computation and simulation.
The team is prepared for a quick turnaround on the design-bid-build facility. The plan is for the building to be completed in 13 months while campus remains open.
"We'll be doing a lot of off-hour work," said Sundt Project Manager Josh Anderson. "The facility has an assortment of technical exterior finishes and interior building systems."
The building will enhance the university's seven primary fields of study: applied science; aviation; business; computers and technology; engineering; safety, security and intelligence and space.
"It's a unique university in general," Josh said. "Embry-Riddle is always exploring ways to better prepare its students for successful careers."