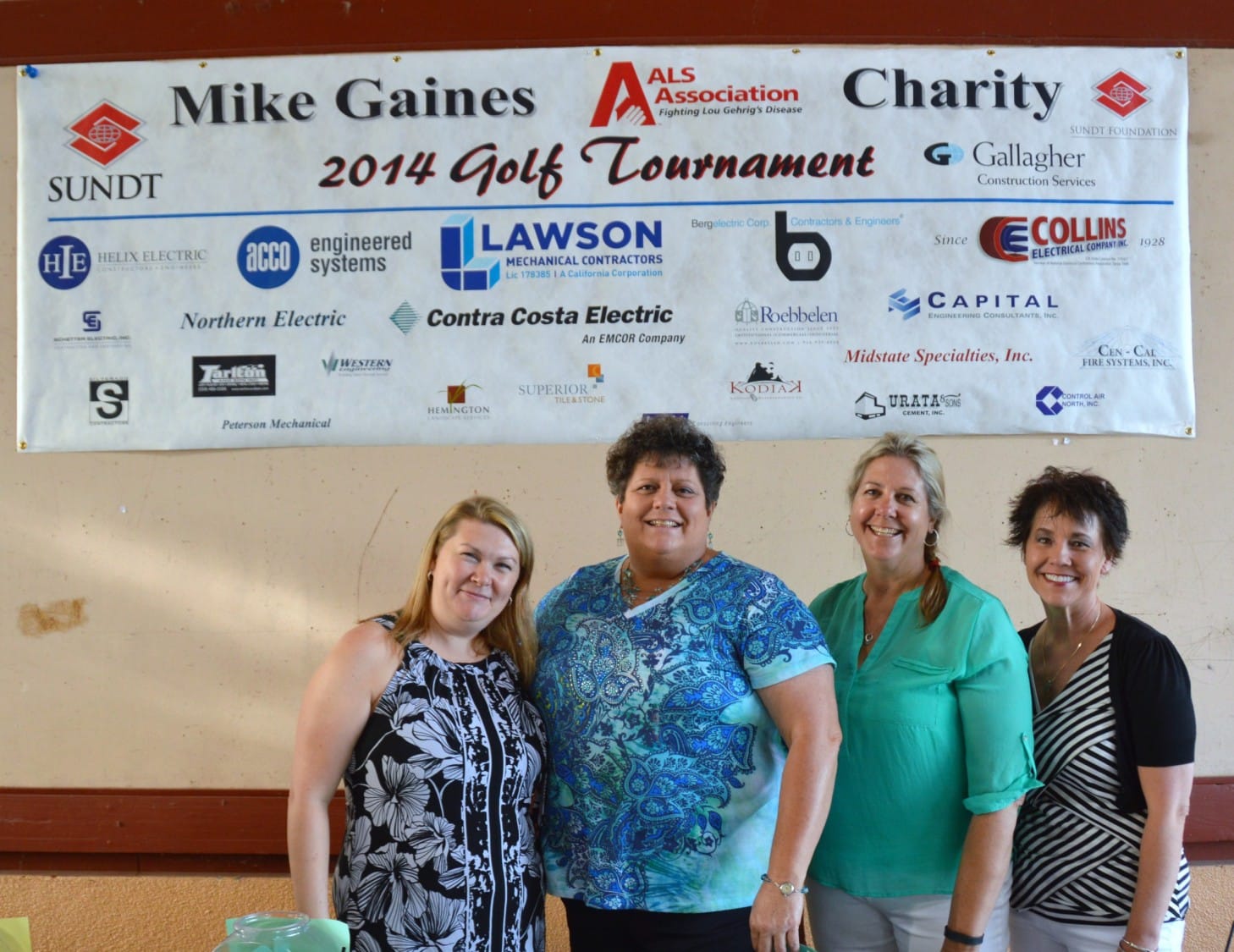 Today is the first Mike Gaines Charity Golf Tournament of the year, one of six events Sundt hosts in memory of a beloved former employee-owner. Mike died in 2002 from ALS complications and the company hosts five golf tournaments and a trap shooting event each year to raise money and awareness in the battle against the deadly disease.
Sundt Estimating Coordinator Aly Gartin plays a crucial role in organizing the events, which are held in Tucson, Phoenix, Sacramento, San Antonio and San Diego. Her hard work and commitment to the cause are the result of her friendship with Mike, an employee-owner who served the company for more than two decades.
Aly, who has been with Sundt for 33 years, recently took time to talk about Mike and the importance of the events that keep his memory alive.
What kind of person was Mike?
Fun. He was very team-oriented. 'Let's have a happy hour, let's have a family picnic, let's celebrate.' Something else that speaks to what kind of person Mike was: His original doctor from MDA is now the Executive VP and Chief Medical and Scientific Officer at MDA and still attends the Tucson tournament when she's in town. She speaks fondly of Mike and his courage and drive to fight as long as he could.
How did you get involved in planning the events?
Mike wanted me to watch the $20,000 Hole-in-One hole. I stepped in to do the finances and paperwork at year two. (Former Sundt employee-owners) Monty Suttle, Corky Collins and I are the champions because of our longtime friendship with Mike, to keep it about his memory and raising money for ALS research.
How much have the events grown over the years?
Sundt's been so great to let us spread to the different offices. Each office has had a connection to Mike and we've been able to carry his memory on to the next one. We've watched each tournament grow and become more popular. We want to be the charity event of choice when people can only spend 'X' amount of money out of their discretionary budget. They spend it on golf for ALS research.
What kind of reactions do you get from players after the events?
Everyone always has such a good time and seems to appreciate the opportunity to do a good deed. They know their money's going to the cause. It's a good time to network and catch up with friends; we have retirees golf, upper management comes out, our own former President and CEO J. Doug Pruitt even plays the Phoenix tournament each year.
What does it mean to you to carry Mike's legacy forward?
Mike was a great guy, a hard worker, and a good friend. He deserves to be remembered. I'm proud to be part of that effort! I keep thinking and hoping it'll be that next tournament's donations that help pay to find the cure.