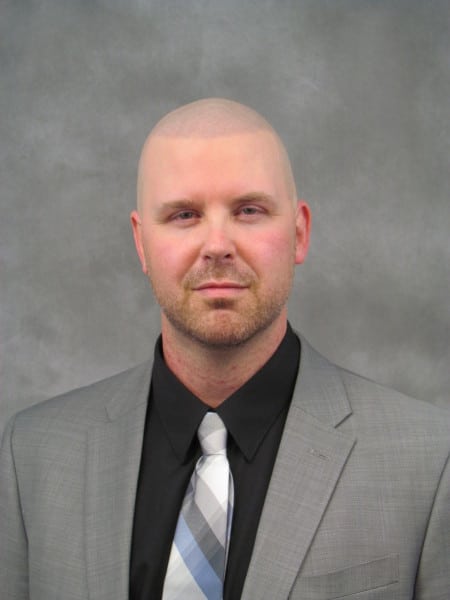 We're pleased to announce that Josh May has joined Sundt as Area Quality Manager in our Irvine, California office. Josh has more than 20 years of commissioning, project management and superintendent experience, and has overseen multiple projects with budgets exceeding $80 million. He has extensive experience as a commissioning agent representing owners in the public sector and has a depth of knowledge of sustainable construction and the LEED accreditation process. We recently asked Josh a few questions to get to know him better.
What brought you to Sundt?
Sundt has a long, successful history with a rich culture. Before I came on board, I knew several people in the company and their feedback was extremely positive. I was extremely impressed with the company's Employee Stock Ownership Plan (ESOP) – you rarely find a company where the average long term employee can retire as a millionaire.
What are your duties and responsibilities as Area Quality Manager?
My duties include performing inspections, reviewing plans and specifications, conducting audits and acting as a resource to ensure quality management procedures remain consistent throughout the course of each of the projects I have been assigned to Southern California.
How does your experience as a commissioning agent bring value to Sundt's customers?
My experience gives me the ability to help our project teams navigate through the often confusing procedures that the commissioning process brings. As a result of this, our clients benefit by having more streamlined projects – not only at the general commissioning level but also from a mechanical, electrical and plumbing viewpoint.
Do you have an area of specialty within commissioning?
Initially I specialized in whole building commissioning, however over the past few years I have gained a very in-depth understanding of mechanical and electrical systems. I managed the commissioning of very large projects like the San Diego International Airport renovation and projects for the Los Angeles Community College District, the Los Angeles Unified School District, and several military construction contracts with a focus on mechanical and electrical systems.
You are involved in Sundt's sustainability program. How does your background and expertise help the company's customers achieve their sustainability goals?
Commissioning reduces building/system operational costs by yielding 5-10 percent improvements in energy efficiency, and ensures that facilities personnel know how to operate key building systems. It's also a great way to catch mistakes like missing or incorrectly installed equipment, avoiding occupant complaints and callbacks, indoor air quality and thermal comfort problems, premature equipment failure, and litigation. The very nature of commissioning revolves around sustainability. Achieving a sustainable project is one of my key goals on every project I am involved with.
What are some of the trends in the world of commissioning and sustainability?
Commissioning is picking up steam across the nation and around the world. Now that California has made commissioning a requirement through the 2010 Green Building Code, I think the rest of the nation will follow suit. Additionally, we are starting to see a trend with whole building commissioning. Verifying the integrity of building envelopes is becoming more common, along with the more historically commissioned mechanical and electrical systems.