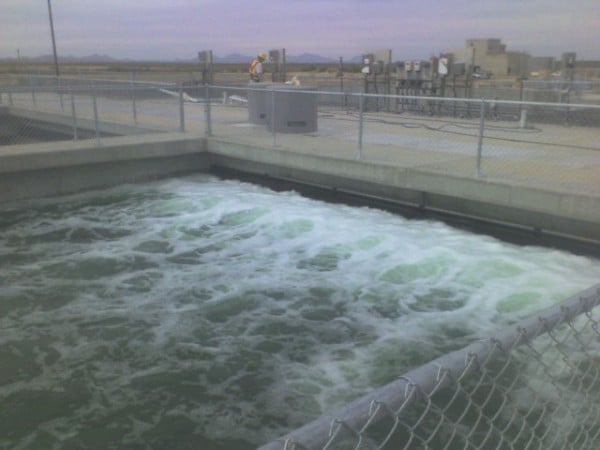 The City of Chandler has selected Sundt-McCarthy, a joint venture of Sundt and McCarthy Building Companies Inc., as the general contractor for the Ocotillo Water Reclamation Facility Expansion and Process Improvement project in Chandler, Arizona.
"This state-of-the-art facility will help conserve valuable water resources by increasing the amount of water the City of Chandler can recycle each day," says Sundt Vice President and Project Executive Greg Ayres.
The $120 million project includes $20 million in upgrades to the existing wastewater treatment plant and construction of a new $100 million expansion facility, which will utilize membrane bioreactor technology (MBR) to reduce the facility's pollution output and sludge production. The project is expected to begin in early 2015 and be completed in late 2017.
Sundt's additional water treatment construction work in Arizona includes the San Tan Vista Water Treatment Plant in Gilbert, Avra Valley Wastewater Treatment Plant and Biological Nutrient Removal and Oxidation Ditch facility in Tucson, Greenfield Water Reclamation South Plant in Gilbert, and the Butler Water Reclamation Facility in Peoria.