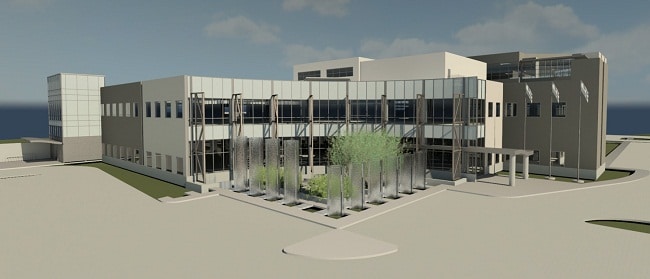 In the early phases of the San Mateo County Jail construction project in California, Sundt and the owner came up with a great idea to maximize value. Instead of awarding contracts to the lowest-bidding subcontractors, why not use the design-build method to select those with the best qualifications, most innovative design ideas, and solid financials?
Design-build and other alternate project delivery methods, like Construction Manager at Risk (CMAR), are typically used when procuring a general contractor. Regardless of the primary delivery method, subcontractors are hired according to price and price alone: the lowest bidder gets the job. That was the approach Sundt originally planned to use with the $125 million jail construction project for San Mateo County – a CMAR project – until it occurred to them that there might be a better option that simply hadn't been tried before.
"After looking into the details of the state's procurement rules, we realized there was no reason why we couldn't use design-build with the major subs, and the county attorney agreed," said Sundt Project Director Steve Blaylock. "We have been able to scrutinize the subs much more closely than we would have been able to otherwise, and get the best of the best. By using design-build, we've been able to get down to the people we know, either by experience or by reputation, and they've proved to us that they understand what they are doing in their responses to the questions in the Request for Proposals. We asked them for information and ideas about long-term maintenance and lifecycle costs, and to provide alternative cost-saving ideas. You just can't do that when you're doing hard bid."
Steve says he believes this is the first time design-build has been used in this way in California, and he believes other counties are closely watching to see how the project progresses.
"It's definitely something we plan to do more of once the success has been fully demonstrated," he said. It's advantageous because the county gets the luxury of having a CMAR contractor, but also the benefits of design-build with the major subs.  Essentially, they are getting to have their cake and eat it, too."