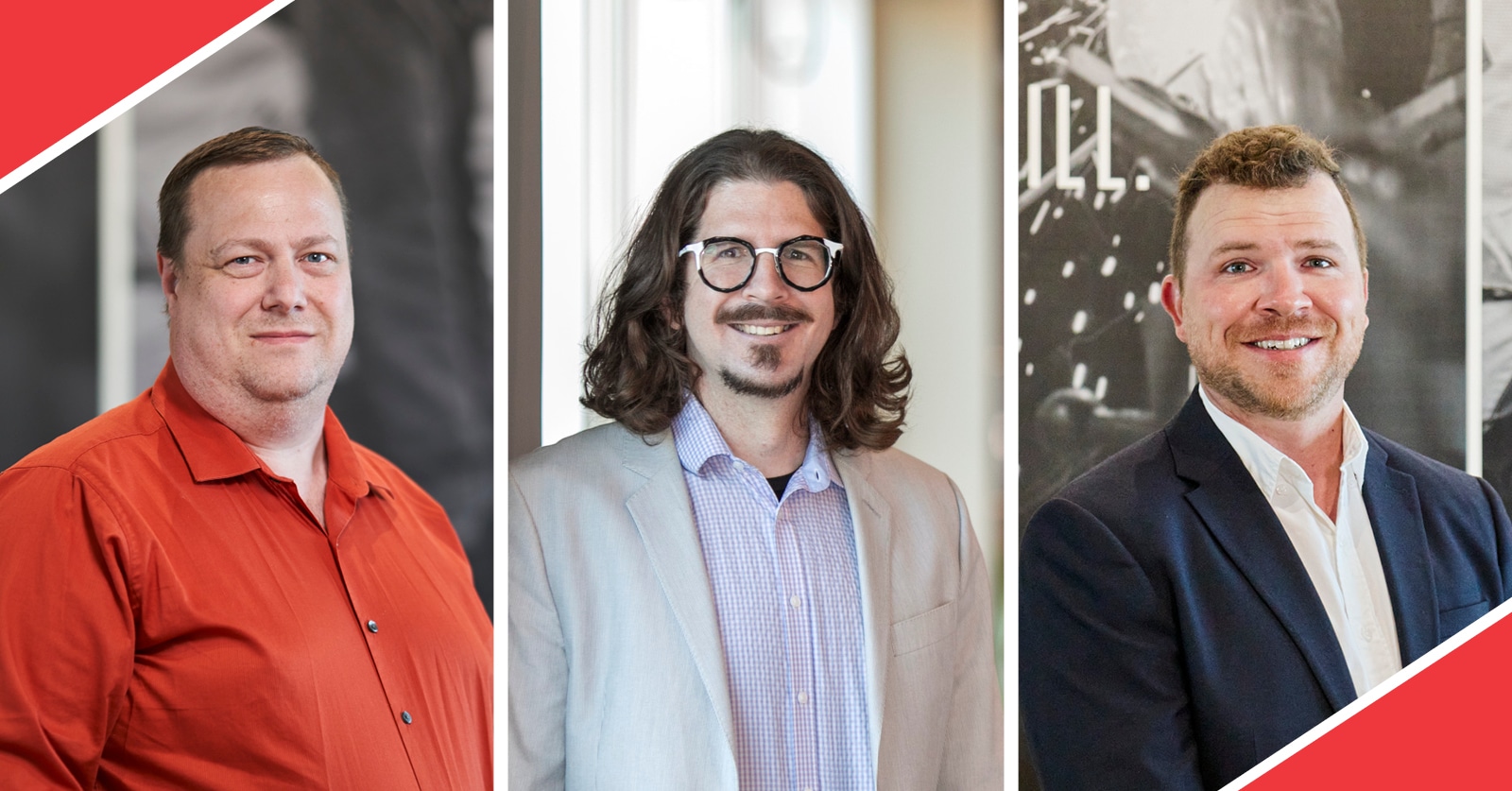 PORTLAND, Ore. (August 28, 2023) – Sundt Construction brought on three new team members to assist with work on the Willamette Water Supply System (WWSS) Water Treatment Plant (WTP) for the Tualatin Valley Water District.
Bart Holder joins as a virtual construction engineer with over 20 years of experience in the industry. Holder has worked on a variety of Northwest projects, beginning as a laborer in the field and advancing through to additional roles including surveyor, quality control manager and virtual design and construction (VDC) manager. He has led implementation of companywide building information modeling (BIM) and VDC processes as well as managing field technology for construction projects.
John Hutzler joins the WWSS WTP as a project engineer. He has been with Sundt for nearly 16 years, first in the accounting department in Tucson, Arizona before transferring to an industrial project for a confidential client in Chandler, Arizona. His responsibilities for WWSS WTP include change management, owner and internal billings, and project controls.
Bob Bochsler is a senior project engineer managing concrete quality control. He received his bachelor's degree in civil engineering and is a licensed professional civil engineer in Oregon. He has worked on a number of projects in the Pacific Northwest including Sellwood Bridge, Tillikum Bridge and Port Mann Bridge.
Sundt has been building critical infrastructure across the western United States for 133 years. In 2016, the company completed the award-winning Sellwood Bridge in Portland. In addition to its current construction of the WWSS WTP, the company was recently awarded the Interstate-5 Rose Quarter improvement project in northeast Portland and the Boeckman Road Corridor project in Wilsonville, Ore.
About Sundt
Sundt Construction, Inc. (www.sundt.com) is one of the country's largest and most respected general contractors. The 133-year-old firm specializes in transportation, industrial, building, concrete and renewable power work and is owned entirely by its approximately 2,000-plus employees. Sundt is distinguished by its diverse capabilities and experience, unique employee-ownership culture and depth of self-perform expertise in nine major trades. Much of Sundt's workforce is comprised of skilled craft professionals who, together with the company's administrative employees, enable Sundt to fulfill its mission to be the most skilled builder in America. Sundt has 12 offices throughout California, Arizona, North Carolina, Texas and Utah and is currently ranked the country's 62nd largest construction company by ENR, the industry's principal trade magazine.
Media Contact: 
Stefanie Teller
Sundt Construction, Inc.
520.750.4611 (office)
media@sundt.com