Irvine, CA. (March, 10, 2023) – Sundt Construction recently hired Kenneth Yang as a Senior Estimator in its Building Group, California District.
"Kenneth brings great experience to our group in both the public and private markets," said Jamie Frye, Vice President and Pre-Construction Manager for Sundt's Building Group. "He has already integrated into our team and is ready to help build California."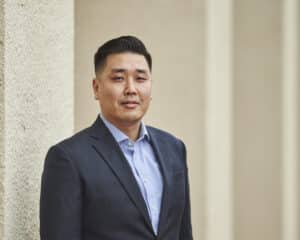 Yang brings over 16 years of diverse industry experience as an estimator, project engineer and property manager in multifamily housing, higher education, K-12, healthcare and correctional facility projects. He also has experience in building management.
Yang has experience working on projects ranging from $12 million to $261 million. One of the largest and most complex to date was the $261 million James A. Musick Facility, a minimum-security county jail in Orange County, California where he served as the lead estimator.
Sundt has over 70 years of diverse project experience throughout California. The company has offices in San Diego, Irvine and Sacramento. Sundt is working on its third project for Golden West Community College in Huntington Beach, a new language arts complex.
About Sundt
Sundt Construction, Inc. (www.sundt.com) is one of the country's largest and most respected general contractors. The 133-year-old firm specializes in transportation, industrial, building, concrete and renewable power work and is owned entirely by its approximately 2,000-plus employees. Sundt is distinguished by its diverse capabilities and experience, unique employee-ownership culture and depth of self-perform expertise in nine major trades. Much of Sundt's workforce is comprised of skilled craft professionals who, together with the company's administrative employees, enable Sundt to fulfill its mission to be the most skilled builder in America. Sundt has 12 offices throughout California, Arizona, North Carolina, Texas and Utah and is currently ranked the country's 61st largest construction company by ENR, the industry's principal trade magazine.