AUSTIN, Texas (June 15, 2022) – Sundt Construction recently hired Sandra Rangel and Vincent Guevara in Texas. Rangel will serve as a senior talent acquisition specialist and Guevara will recruit skilled tradespeople for the company's Transportation Group.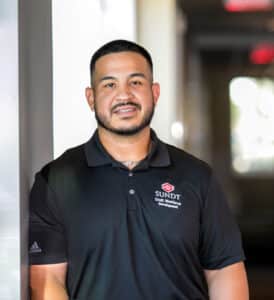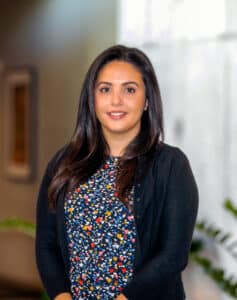 Rangel, based in Austin, joins the company's talent acquisition team leading the recruitment efforts for Sundt's projects across Texas. She brings over seven years of experience in the construction industry to her new position. Rangel has hired hundreds of administrative construction professionals in the Texas Capitol region.
"Sandra will be a key member of our team," said Will Trujillo, Sundt's director of human resources. "She is stepping into an important role for our company and we are looking forward to seeing her succeed."
Guevara brings five years of recruiting experience to Sundt. He will recruit skilled tradespeople for the company's several dozen Transportation projects across the country, including seven active projects in Texas alone.
"Vincent will be a great asset for us to help grow our workforce," said Lou Mantrom, Sundt's manager of craft talent acquisition. "We are excited for him to take on this role."
In Texas, Sundt has 50 years and $3 billion of project experience, with offices in San Antonio, Dallas and El Paso. The company is currently working on the San Pedro Creek Improvements, the Broadway Street improvements, just started on Zona Cultural in downtown San Antonio and recently broke ground on the $477 million 183 North Mobility project in Austin in a joint venture with Archer Western.
About Sundt 
Sundt Construction, Inc. (www.sundt.com) is one of the country's largest and most respected general contractors. The 132-year-old firm specializes in transportation, industrial, building, concrete and renewable energy work and is owned entirely by its approximately 1,500-plus employees. Sundt is distinguished by its diverse capabilities and experience, unique employee-ownership culture and depth of self-perform expertise in nine major trades. Much of Sundt's workforce is comprised of skilled craft professionals who, together with the company's administrative employees, enable Sundt to fulfill its mission to be the most skilled builder in America. Sundt has 12 offices throughout Arizona, California, North Carolina, Oregon, Texas and Utah and is currently ranked the country's 61st largest construction company by ENR, the industry's principal trade magazine.
### 
Media Contact:
Kimberley Hoidal
Sundt Construction, Inc.
480.293.3001 (office)
520.282.3018 (mobile)
kahoidal@sundt.com