As we wrap up Women's History Month, during which Sundt celebrated Women in Construction Week, we again honor the progress women have made in this industry by shining a light on individual stories. One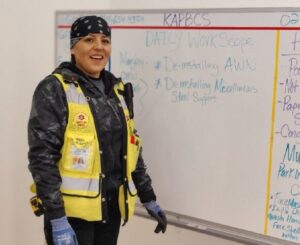 of our most inspiring is the career growth of employee-owner Jovania Maryboy.
Jovania, who goes by "Jay" in the field, joined Sundt in 2016 as a laborer on the APS Four Corners project. She is now leading her own crew as an ironworker forewoman on a large confidential semiconductor project in New Mexico. Her journey to get here wasn't easy by any means. But given the opportunity to grow and earn her peers' respect, Jay has "found [her] home" among some of Sundt's most elite craft professionals. She recently spoke with us about her experience as a woman in the trades, working full-time as a single mother of three, and doing her best as a forewoman to teach and lead by example.
Jay, how did you get into the skilled trades, and what brought you to Sundt?
Growing up, my brothers and I raced ATVs and built mud boggers. So I always knew my way around tools and hard work; cutting, grinding, all of that I learned on my own. Before I joined Sundt at the Four Corners project, I was actually working there as a scaffold builder. I was between units 4 and 5 looking down at where the ironworkers were, thinking about how much smaller my spud and crescent were compared to their tools. And I thought, "Hey, I should try that." Later that year, I got a call about an opening at Sundt, and I'm glad I answered. It opened up the doors to a new life.
"The best feeling is when you earn people's respect. To have guys see you kicking ass out in the field, and then accept you like a sister. That's when everything starts rolling—connecting, bolting. It's just pure adrenaline. I love it. I tell people, 'My makeup bag is my gang box.' And it's true; I own more tools now than makeup."
What changed for you after joining Sundt's Industrial Group?
Working as a scaffold builder and being a single mother, it was a hard road. That job helped me make ends meet, but I was working 12-hour days, with two-hour commutes, and I had no days off. I missed so many things in my kids' lives—holidays, birthdays, graduations. One day my daughter had pneumonia, and I wasn't allowed to leave work to take care of her. So I quit. Now, with Sundt, it's a better pace of work and better pay. There's also more trust. You get time off to be with family, and the crew I work with feels like its own family as well.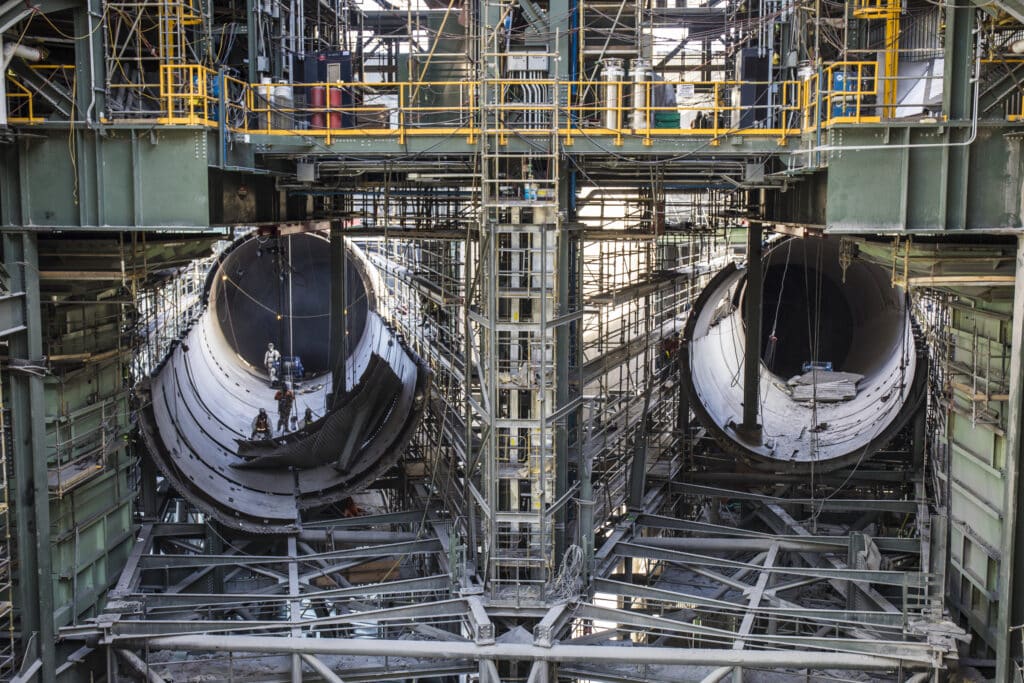 Another big difference was on the training side. In past jobs, you just didn't ask certain questions. With Sundt, my foremen (Russell Norton, Michael Richards, Ramon Begay, Jeffrey Frank and the late Johnny Frank) not only answered my questions but showed me how to do things right. They pushed me to get better, and they didn't treat me any differently than my coworkers. Gilbert Phillips, specifically, showed me the "old-school" ways. So now, I want to keep learning and growing—for myself and for my kids too.
Now that you're leading your own crew, how have those experiences shaped your leadership style?
I've never felt like I need to change my attitude or change who I am. I'll put my foot down when I have to. But on the whole, I want people to be comfortable in their work, and I want them to know what to expect. Coming up from the bottom to now, I've always put my effort into teaching people. I want them to see it's about working smarter, not harder. Also, that their attitude is so important—we're going to have ups and downs in this field, but you have to keep your head up.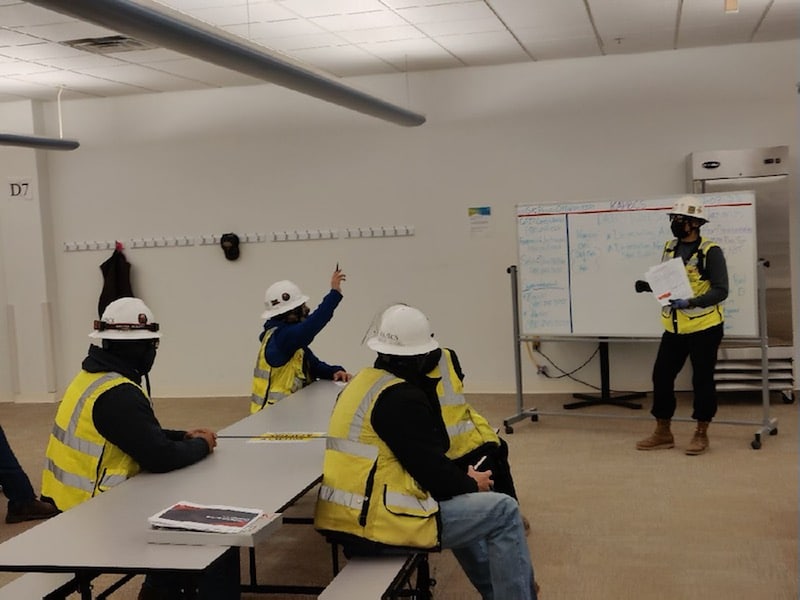 And I still fall back on my old supers, Dustin Savage and Talaiasi "Big Will" Tauveli; I still ask for advice sometimes. We could be bolting up or building something, and it has to be right—I've worked for supers who wouldn't agree with even an eighth off. That's where quality comes in as a Sundt value. I have to stand by those values for other people to follow. I let my crew know: if you fail, that's on me. I'll take the responsibility because I'm here to teach you and lead you, not just to be your boss.
"If I have to talk in front of a big crowd, I get nervous. But if you come out to the field, you'll see the real me. I feel at home, and I view this crew like family. That's what I tell them every morning, you know. You see these people every day. Let's have each other's back."
What would you say to other women who are considering a career in construction, especially the trades?
The door is open! I wish more women would join the trades. Ironworking can feel like a man's world. But you don't have to be a man to do this job. Women actually have a lot of strengths that men don't. For one, they're more flexible. They can move around a lot better up on the steel, and get into tighter spaces.
So I would just say to them: If you want something, go for it. Everyone here is treated equally. The women who came before you fought for your rights, so why hold back now?
If you or someone you know is interested in a craft career with Sundt Construction, please visit Sundt.com/Careers/Craft