Max, congrats on being named a Top Young Professional. How did you hear the news?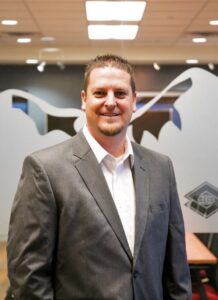 It definitely came as a surprise. I submitted the info for the application and then kind of forgot about it. Honestly, I show up for my job every day and just do what's asked of me. The goal has never been recognition. So, in a meeting one day, my manager Steve Van Loan said, 'Let's congratulate Max.' And I thought, 'Alright?' It was pretty cool to win!
How did you get your start in construction, and what has made you stay with Sundt?
I started out in a difficult economic time in 2010. When I graduated college, there were only two or three students in my graduating class who even had jobs coming out. So, I was pretty fortunate to start with Sundt and have them take a chance on me. At the time, our group didn't have a lot of projects, but I enjoyed the work and the family aspect of the company—and even with our growth, that part has never changed. I mean, you spend so much of your days with certain teams, and you really develop relationships with people. It helps to know you're truly a part of something, not just a number. The other aspect has been the opportunities I've had to work in both operations and preconstruction, gaining an understanding of our work from all sides.
Looking back on your career thus far, is there a project or accomplishment you're most proud of?   
Our work for a confidential semiconductor client in Chandler, Arizona a few years back. I stepped on to help with estimating but also ended up in project engineering, procurement, design, and eventually some project management. It was a great opportunity to be involved with all sides of the work. I was in precon and operations simultaneously, on two to three projects at a time, in a dynamic environment with changing roles and responsibilities. It pushed me outside of my comfort zone and made me grow as a builder.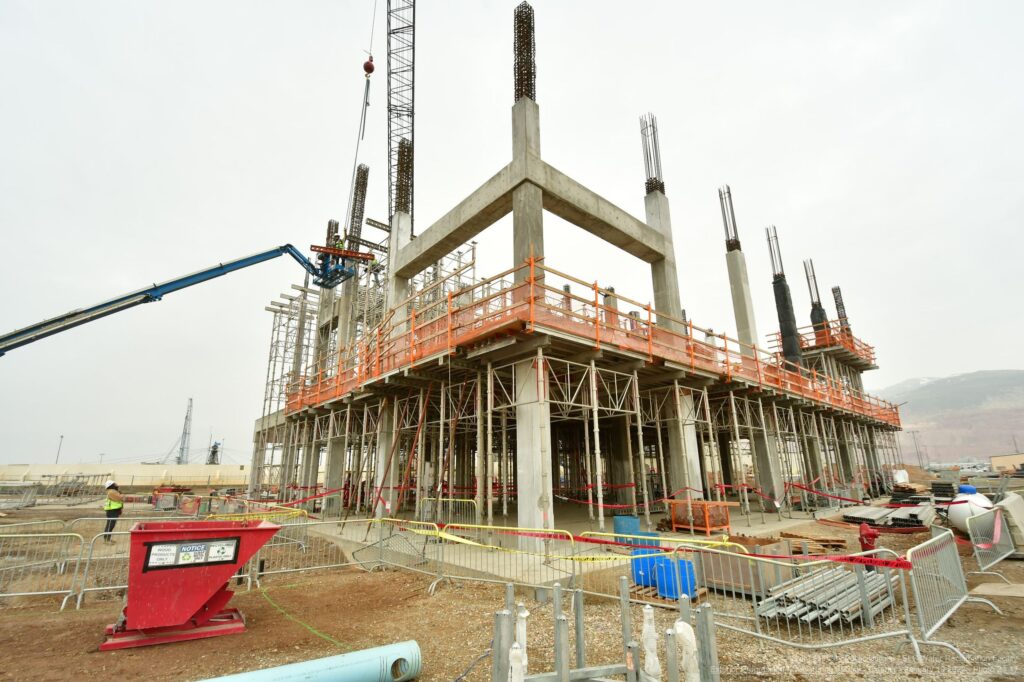 Since 2020, you've been working on the new Salt Lake City Water Reclamation Facility (WRF), a five-year, multi-million dollar project. How is this job going, and how is it being a Salt Laker now instead of a Phoenician?   
Overall, things are going really well. With a project this large, obviously, it takes time to make sure everyone understands the contract, what the city and ratepayers are paying for and what we've signed up to deliver. In certain areas we've had to provide alternative design and value engineering ideas to maintain budget. We're fortunate that this Sundt|PCL Joint Venture project team has massive amounts of collective knowledge and expertise. I think we've had some amazing ideas, including the use of different construction methods, to save the city and ratepayers money.
As far as moving to Utah and living here, this has felt like a homecoming for me. I grew up just a couple hours north of Salt Lake, and it's been nice living closer to family after living in Arizona for 17 years. I also love the accessibility to the outdoors and having four seasons—within almost 30 minutes of anywhere along the Wasatch Front, you can be skiing, hiking or mountain biking. It's amazing!
How has your project team gotten involved in the community of Salt Lake City, and what is your plan for 2022?
Our goal is to do a service-oriented team activity every quarter. Just two weeks ago, we took a group of 15 employee-owners and joint-venture partners to the Utah Food Bank, and they got after it sorting donated canned goods. I've been serving on the Sundt Foundation committee, and it's great to see up close where our donations are going and how these organizations are impacting lives. I think as we get more people involved with these efforts, the more it will open their eyes to the needs of this community, and show them the impact we're able to have beyond the jobsite.