EL PASO, Texas (January 7, 2022) – Sundt Construction promoted Alexi Santillan to project engineer in its El Paso office. He will now serve as the project engineer for the Mexican American Cultural Center construction project in downtown El Paso.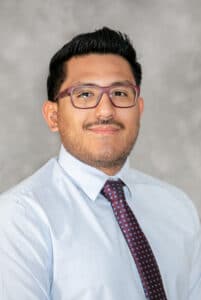 "Alexi has been a great addition to our team ever since his internship," said Joe Riccillo, Project Director in Sundt's El Paso office. "He has always shown a great work ethic and grows with every new position."
Santillan has been with Sundt since 2019 when he first came on the team as an intern. After his internship, he joined the team full-time as a field engineer. Santillan worked on the Housing Opportunity Management Enterprises, formerly known as the Housing Authority of the City of El Paso (HACEP) projects, including the renovations of Sherman and the Tays North apartments.
During the past ten years, Sundt has completed millions of dollars in project work in the El Paso region. The company recently revitalized the historic Blue Flame building in downtown El Paso and the Texas Department of Transportation's I-10 Connect project. The company has offices in El Paso, Dallas and San Antonio and over $3 billion of past work throughout Texas.
About Sundt
Sundt Construction, Inc. (www.sundt.com) is one of the country's largest and most respected general contractors. The 131-year-old firm specializes in transportation, industrial, building, concrete and renewable power work and is owned entirely by its approximately 2,000-plus employees. Sundt is distinguished by its diverse capabilities and experience, unique employee-ownership culture and depth of self-perform expertise in nine major trades. Much of Sundt's workforce is comprised of skilled craft professionals who, together with the company's administrative employees, enable Sundt to fulfill its mission to be the most skilled builder in America. Sundt has 11 offices throughout California, Arizona, Texas and Utah and is currently ranked the country's 58th largest construction company by ENR, the industry's principal trade magazine.
###
Media Contact:
Kimberley Hoidal
Sundt Construction, Inc.
480.293.3001 (office)
520.282.3018 (mobile)
kahoidal@sundt.com