SAN ANTONIO (January 7, 2022) – Sundt Construction added Guillermo Barba, Ralf Berlanga, Jaz Mwiseneza, Guillermo Ovies, Jared Clements and Matt Fuss to its Texas Transportation Group.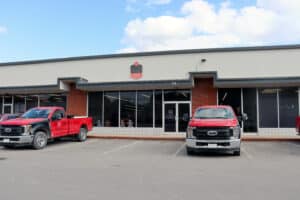 "We are excited to bring these talented individuals to our teams here in San Antonio and Austin," said Chad Yount, Sundt's Central Texas area manager in its Transportation Group.  "All of them bring a different skill set that supports our dynamic."
Barba, Berlanga and Mwiseneza will join the San Pedro Creek Culture Park improvement project in downtown San Antonio. Barba brings eight years of experience to his new position as a project engineer. Berlanga will serve as a field engineer overseeing the earthwork operations. Mwiseneza will serve as the project quality manager on the project. Immediately before joining Sundt, she worked as an associate engineer for a leading engineering consulting firm.
Ovies joins the preconstruction team in the San Antonio office as a senior estimator with 10 years of experience in project management and estimating.
Both Clements and Fuss will join Sundt and its joint venture partner Archer Western, working together as Great Hills Contractor, on the Central Texas Regional Mobility Authority's 183 North project, which kicks off in early 2022. Clements brings 23 years of quality control experience and will serve as the quality engineer on the job. With over 14 years of project engineering and managerial experience, Fuss joins the project as the project controls manager.
In Texas, Sundt has 50 years and $3 billion of project experience, with offices in San Antonio, Dallas and El Paso. The company is currently working on the San Pedro Creek Improvements and the Broadway Street improvements in downtown San Antonio.
About Sundt
Sundt Construction, Inc. (www.sundt.com) is one of the country's largest and most respected general contractors. The 131-year-old firm specializes in transportation, industrial, building, concrete and renewable power work and is owned entirely by its approximately 1,500-plus employees. Sundt is distinguished by its diverse capabilities and experience, unique employee-ownership culture and depth of self-perform expertise in nine major trades. Half of Sundt's workforce is comprised of skilled craft professionals who, together with the company's administrative employees, enable Sundt to fulfill its mission to be the most skilled builder in America. Sundt has 11 offices throughout Arizona, California North Carolina, Texas and Utah and is currently ranked the country's 58th largest construction company by ENR, the industry's principal trade magazine.
###
Media Contact:
Kimberley Hoidal
Sundt Construction, Inc.
480.293.3001 (office)
520.282.3018 (mobile)
kahoidal@sundt.com